Best suburbs to live in the Seattle area
You're about to move to Seattle, and you've been searching the internet for days to find a suitable suburb. Search no more, since we're about to introduce you to the best suburbs to live in the Seattle area. Emerald City is a great place to live in, known for its green areas, as the capital of coffee, and home of grunge music. Consider hiring our reliable movers Kirkland WA trusts in case you're also looking for a verified and licensed moving company. For 7 years in a row, we have been awarded the title of the best movers in King County and hardly anyone knows it better. We present you Fremont, Redmond, and Ballard this time.
Fremont
After gentrification, Fremont has become an upbeat and modern neighborhood. Young experts began flocking to the suburb with its many cafes, restaurants, breweries, and boutiques. The suburb is lively with lots of year-round events, most notably the Fremont Solstice Festival and Parade. Also famous is the Fremont Sunday Market, with more than 200 booths where you can shop for antiques, handmade crafts, street food, etc. This is one of the quiet parts of Seattle, with a low crime rate. Our local movers in Seattle know this area very well and recommend it to families with children, LGBT, and young professionals.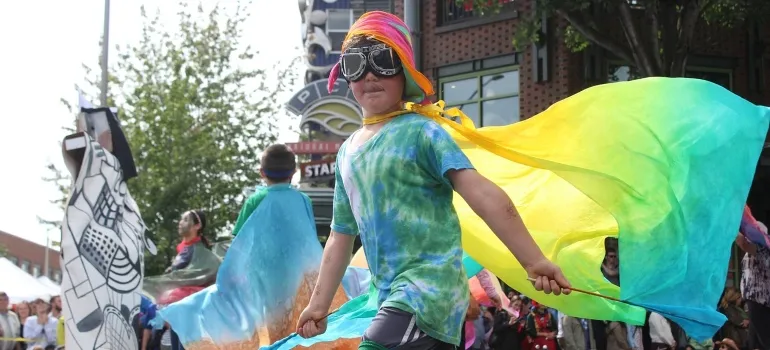 Redmond
Redmond is rightfully among the best suburbs to live in the Seattle area. Its population constantly grows year after year, so our movers Redmond WA relies on have their hands full. It ranks as the 31 best suburbs for young professionals in America, and these are some of its best features.
This neighborhood is an excellent choice if you prioritize suburbs with many parks and green areas. It has 47 parks, connected with a total of 59 miles of trails.
In contrast to this nature-oriented side of life in Redmond is the fact that some of the world-famous companies have their main offices right there, Nintendo and Microsoft. Job openings abound for all qualified personnel, and there is no shortage of after-hours fun and leisure as Redmond offers a variety of dining and entertainment options.
The school district Lake Washington is one of the largest in the state, and serves more than 24000 students in schools that are above the national average.
There is no state income tax, and crime and poverty rates are low.
Ballard
Ballard unites an urban modern suburb with a historic neighborhood, famous for its Scandinavian roots. You can explore more about it at Nordic Heritage Museum. It's a big and charming suburb that suits all, with tons of fun, dining venues, miles of beach, a marina, and beautiful homes. Also, its position is ideal for commuters, since it is only half an hour to 40 minutes away from Seattle Downtown. Ballard is one of the most walkable suburbs in the state of Washington and is also bike-friendly. Whether you enjoy biking in the nearby woods or strolling along the beach, you'll enjoy it there.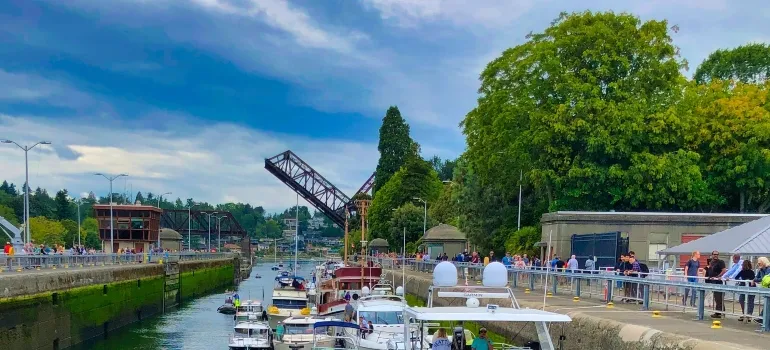 Take a pick and see you soon
Maybe you'll have a hard time choosing one of the many diverse and beautiful neighborhoods. Since almost every neighborhood in Seattle can be considered the best. Once you have chosen the perfect suburb, all you have to do is choose a reliable moving company. Our team at Hansen Bros. Moving & Storage will easily relocate you to one of the best suburbs to live in the Seattle area. The only remaining thing is to explore them in person and enjoy your superb lifestyle.
Let our team put together a comprehensive moving plan for you. Complete our simple free quote form or contact us at 1-888-300-7222.