Finding the perfect town to settle in King County and nearby
King County is, next to Snohomish County, one of the most popular counties in Washington because it is a great destination for those preferring urban but also suburban lifestyles. Choosing the right town for you may feel overwhelming with such an excellent offer. Hence, here are some of the most popular locations to settle in King County and its neighboring counties, according to Hansen Bros. Moving & Storage Washington. Who better to guide you and help you make a decision than local movers familiar with the area?
Starting our guide with the most popular Seattle suburbs
King County is especially loved by families with children who like living in a tight-knit community and peaceful surroundings, while still being close enough to Seattle. It currently has 35 cities and 4 towns, and other unincorporated communities. On the other hand, home to another set of lovely Seattle suburbs, Snohomish County, is ranked #3 among Best Counties for Young Professionals in Washington, #6 among Best Counties for Families in Washington, and #8 among Best Counties for Outdoor Activities in Washington. There is so much to be happy about living in the Seattle area!
Bellevue
Bellevue is a superb choice for a town to settle in King County. It is a diverse city with a strong sense of community among residents. With its mix of urban and suburban features, it is a great option if you're looking for a quiet town with plenty of nature, while still getting all the benefits of living in a city. You can relax and enjoy the outdoors, go to a shopping mall, or a luxurious restaurant. It is an active city, full of life, with multiple fun activities you can partake in happening every day.
According to experienced movers Bellevue WA residents love, the city is especially popular amongst families. Extraordinary education is one of the most important reasons. Bellevue has great-quality schools, both private and public. Additionally, the city is growing and the economy is booming. A lot of amazing job opportunities are coming up daily, especially in the tech department, with Microsoft being one of the biggest employers. Not only is Bellevue full of career and education opportunities, but it is also considered really safe. The safety of the city is one of its most loved qualities according to locals.
Keep in mind though that the biggest downside of this lovely city is the cost of living. Expenses of life in Bellevue are 68% above the national average. Housing is also really pricey with the median home value being $951,200. So, if you're on a budget or just starting out your career, Bellevue may not be the ideal option in King County for your needs.
Issaquah
Issaquah is a vibrant community with a small-town feel and friendly neighbors. Everyone is connected and really helpful. This is a perfect small suburb if you want to escape the busy city lifestyle and live more peacefully, while still having all the amenities close. It is easy to feel comfortable and at home, the community is diverse and accepting.
As well as in the rest of King County towns, the green spaces are not lacking in Issaquah, too. The city is growing and developing recently, and it has great job opportunities. Local Issaquah movers recommend visiting the Salmon Days Festival, as is a great way to get to know your neighbors.
While Issaquah may be a perfect town to settle in King County for families with children and the elderly, a lot of young people may find the lack of nightlife and entertainment a problem. Additionally, affordable housing is mostly poor quality, and there aren't too many options. This is because people are moving here at a quick pace, and houses are not being built that quickly. It leads to higher prices, and less variety, as well.
Kirkland
Kirkland is a beautiful and exceptionally clean small town on the shore of Lake Washington. It has a great downtown area where a lot of events are being hosted throughout the year. Spending time on the lake, and shopping in the farmer's market during summer are some of the most loved activities by locals. Proximity to Seattle is also a great addition to living in Kirkland, it is only a 20 minutes drive.
However, you wouldn't need to commute too much, as even though small, the town has all of the necessary amenities close by. Public education is highly rated, and it is a good place for small businesses. The community is welcoming and the crime rates are low. With Kirkland WA movers you can relocate safely at a quite reasonable price.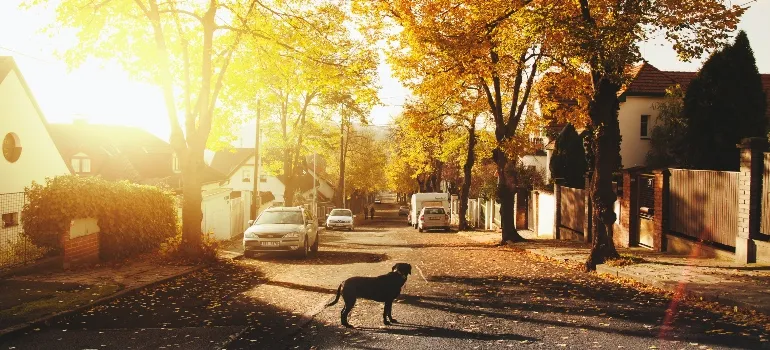 Newcastle
Newcastle is just 5 minutes away from downtown Bellevue. This is a lovely suburb, just outside of Seattle. If you're looking for a small town in King County with a reasonable cost of living, Newcastle may be the right option for you. The proximity to Bellevue can make Newcastle a great alternative if the cost of living in Bellevue is too high for your budget. Also, Newcastle has a significantly smaller population and it feels a lot more remote.
However, this doesn't mean that there is something lacking in Newcastle. There are a lot of shops, restaurants, events, quality schools, and job opportunities you can enjoy after relocating with movers from Newcastle WA to this town. The median household income is well above average at about $132k and the livability scores are high!
North Bend
North Bend has a small-town charm and big-city conveniences. This is why it is great for families according to North Bend movers with experience in the area. With only around 7000 residents, this is one of the smaller suburbs of Seattle and one of the best places to settle in King County. It is a family-oriented town, which centers around making the community safe and helpful for children. There are a lot of fun summer camps for kids of all ages, and great public schools. The median household income is $123,287, and the median home value is $692,800. The highest-paying jobs are in tech and business.
Redmond
Redmond is the best Washington suburb to live in according to Niche. This high livability score is dependent on multiple factors. First of all, the undeniable beauty of this town makes it extremely desirable. It is clean and well-maintained. Secondly, the job market has been increasing recently and the unemployment rate is 2,30% which is lower than the national average. The cost of living is higher than the U.S. average, but it is lower than the cost of living in Seattle. Also, it is worth mentioning that people on average earn a lot more in Redmond than in the rest of the country, which can compensate for the higher living expenses.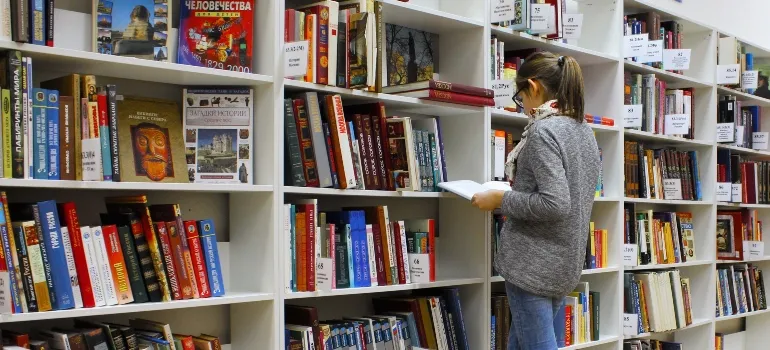 Although Redmond has a relatively low crime rate, and most locals report feeling safe, keep in mind it is still higher than a lot of other places in King County. If you decide to settle in Redmond, here are some of the neighborhood movers in Redmond WA recommend:
Education Hill
Sammamish Valley
Downtown Redmond
Southeast Redmond
Overlake
Norkirk
Additionally, there is a lot of construction going on which can be unpleasant if you're looking for peace and quiet. The upside to this is that there will be more diverse and affordable housing options in the near future because of it.
Renton
Renton is a city with a central location, close to Seattle and other suburbs. It offers numerous fun things to do for residents, as well as beautiful parks and recreation centers. There are two public libraries, one of which is located on a bridge crossing the Cedar River. The town values education as it is home to Renton Technical College and it is in close proximity to other good schools and colleges. Renton also has good public transportation connecting you through different neighborhoods in the town.
The downtown has a modern shopping area and it hosts interesting events like the annual Renton River Days recommended by local movers in Renton WA and the annual farmer's market. Last but not least, quality hospitals are nearby, and the cost of living and housing is lower than in most Washington suburbs.
Shoreline
This up-and-coming neighborhood is just a 15-minute drive north of Seattle. A lot of new businesses have been opening in Shoreline recently, and the economy is booming. The job market is growing daily, while the median household income is $95,623. The Light Rail goes directly to Washington University, so it can be a great option for students looking for more affordable housing.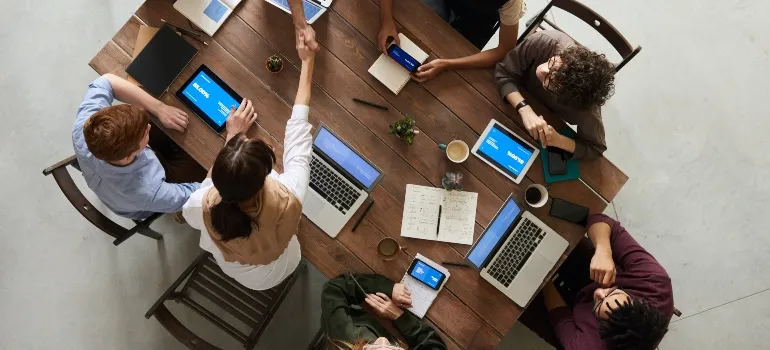 It is also a family-friendly neighborhood as locals report it is a great way to raise children outside of a crowded city while still being close enough to Seattle. It is an eco-friendly suburb surrounded by numerous green spaces locals take pride in. Additionally, movers in Shoreline WA recommend visiting wonderful beaches where you can spend your day relaxing or enjoying fun water activities.
Towns in neighboring Snohomish County to consider
If you're still unsure if one of the towns to settle in King County is right for you, there are other nearby suburbs that may be a better fit for your needs. Choosing the right place to live is a big decision and it is crucial to research all options.
Bothell
Bothell is an up-and-coming suburb of Seattle, and it is considered one of the best towns in the area. This lovely town has been attracting a lot of new residents in recent years. It is very popular due to its good public school system and high safety rankings. The Northshore School District offers amazing public education and a lot of new modern schools have been opening lately.
It is a friendly and family-oriented city. Bothell is perfect for spending your days in peace and quiet and enjoying nature. Additionally, it has a great variety of local restaurants where you can go out and try delicious meals. The small but beautiful downtown area also has a lot of attractions to explore and fun things to do.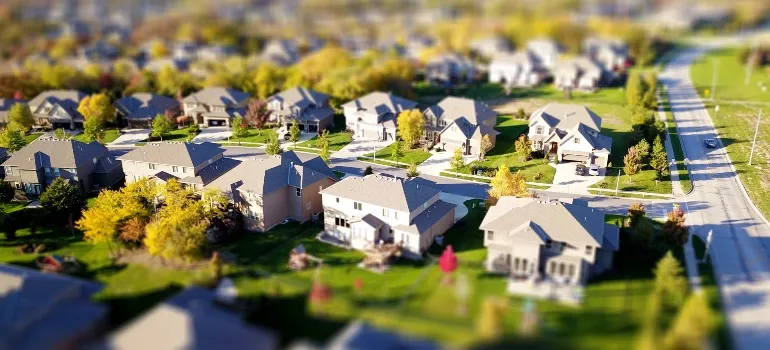 Most of the complaints about living in Bothell are due to overpopulation in recent years. A lot of new people are coming to the town, and there are quite a few new houses being built daily. The construction can sometimes be annoying. Also, the traffic can get busy so a longer commute is to be expected. Unfortunately, if you need a city that offers rich nightlife, Bothell may leave you feeling unsatisfied. However, if the benefits outweigh the downsides, hire affordable movers Bothell WA residents love and relocate safely to this wonderful community.
Everett
One of the towns local Everett movers recommend for settling in is Everett WA. This city is the largest city in Snohomish County. It is a busy small town with a great diverse community. What stands out about Everett is that is one of the best towns for young professionals who are looking for a place with a decent cost of living to develop their career while still living close to Seattle.
Edmonds
One of the best suburbs in Snohomish County for retirees is Edmonds. It is a small peaceful town, with a lot of green spaces surrounding it. Most residents own their houses. This cozy town has beautiful beaches and parks, and plenty of outdoor activities for an active lifestyle. Not only is it a great place to retire, but it has a lot of opportunities for young professionals as well. Quality movers Edmonds WA residents love can guarantee you a safe relocation to this lovely suburb.
Lynnwood
Another great place to settle in in Snohomish County is Lynnwood. It is one of the most diverse Washington suburbs and one of the most diverse communities in the state overall. Experienced Lynnwood movers recommend it for young professionals as well. The median home value is $492,600 and the majority of residents are homeowners.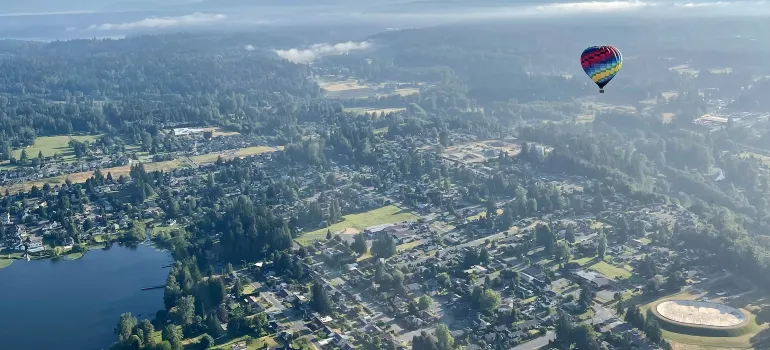 Marysville
Marysville is a quiet neighborhood located in the middle of Snohomish County. The great location allows residents to easily access other towns and Seattle as well. The cost of living is lower than in neighboring towns which can be a benefit of choosing Marysville if you're on a budget. Additionally, one of the best moving companies Marysville WA has can help you relocate affordably to your new home.
Choose the perfect town to settle in King County and the neighboring area
If you're looking for the perfect place to settle in King County, the good news is that King County and its neighbors are home to the most desirable places to live in Washington. It has been growing and developing recently which means that whichever town you choose, you're guaranteed a safe place, friendly neighbors, and an overall high quality of life. Hopefully, you can now make your decision easier!
References:
https://www.niche.com/places-to-live/c/snohomish-county-wa/#rankings
https://www.niche.com/places-to-live/bellevue-king-wa/
https://www.niche.com/places-to-live/issaquah-king-wa/
https://www.niche.com/places-to-live/kirkland-king-wa/
https://www.niche.com/places-to-live/newcastle-king-wa/
https://www.niche.com/places-to-live/north-bend-king-wa/
https://www.niche.com/places-to-live/redmond-king-wa/
https://www.niche.com/places-to-live/renton-king-wa/
https://www.niche.com/places-to-live/shoreline-king-wa/
https://www.niche.com/places-to-live/bothell-snohomish-wa/
Let our team put together a comprehensive moving plan for you. Complete our simple free quote form or contact us at 1-888-300-7222.