Guide to moving abroad with kids
Deciding to move abroad is a big step regardless of the circumstances. The process, however, becomes all the more difficult when you have kids moving with you. No matter your age, living abroad has many benefits. But keep in mind that children may have a different outlook on things. Losing their friends and the usual habits may obscure the positive sides of a move. Moving abroad with kids will be so much simpler with international movers Seattle. Making sure that your move is successful will take a lot of preparation. One of the most important things to keep in mind is the age of your kids. This will play a significant role in how they accept the move, and the organization. When it comes to toddlers, things are fairly simple. They will hardly notice the difference if you maintain their regular routine.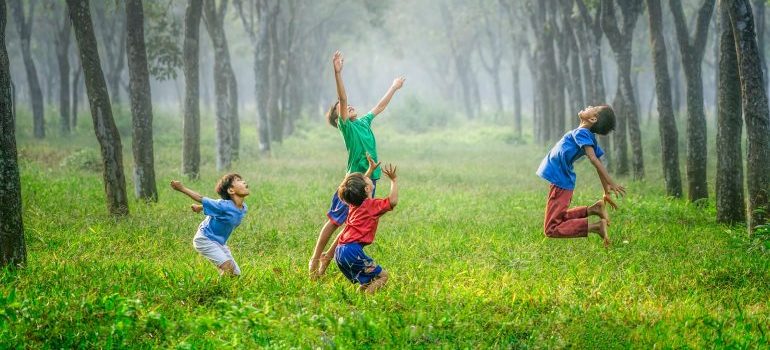 Children who are starting school will surely have plenty of questions. But when it comes to adapting to changes and making new friends, they usually do quite well. Teenagers, however, will have a harder time adapting to changes and making friendships. With kids of this age, it is imperative to show them the positive sides of the move.
Furthermore, assure them that they will be able to keep in touch with their old friends. If they are close to graduating high school, it may be wise to postpone the move for a year or two. Your movers Bainbridge Island will take care of the packing, leaving you enough time to dedicate to your children. No matter their age, there are steps you can take both before and after the move to ensure a smooth transition. So let's look into that!
Before moving abroad with kids, consider the following
The amount of effort you need to put into the relocation process is directly proportional to your children's age. Your goal is to make the whole experience positive, and this will be greatly affected by your attitude during the process.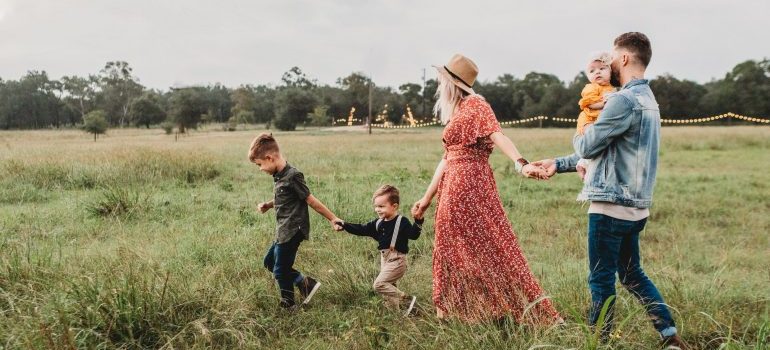 Consider the education options available
There is nothing more important than your children's education. So, before you start packing, you need to pick a place where your young ones will continue their education. Finding a good international school is just as important as finding the best movers Seattle has to offer. Another important thing is the language in which the classes are held.
If you have younger kids, who have a higher capability of learning a new language, then it is a good choice to opt for the language of the country you moved in. If, however, your move is temporary, or you have older kids, try to find a school that holds classes in your native tongue and follows a similar curriculum as your children's current school. Either way, it's always good to seek advice from other parents who have also immigrated to your country of choice.
Get your kids involved in the process of moving abroad
You may think that it would be easier to plan the entire move without discussing it with your children. Or perhaps not even telling them about it at all until the last phases of the preparation. But the fact is, this couldn't be further from the truth. Undoubtedly one of the best ways to help your kids overcome moving anxiety is including them in the moving process.
There are so many things you can do to strengthen your family bonds. Introduce your younger kids to the concept by reading picture books which explain the benefits of moving. Older, more mature kids, can help with research. Pick your movers together or learn about the country you are moving to. Whenever you have the chance, let them participate in making decisions. This will boost their confidence and morale immensely.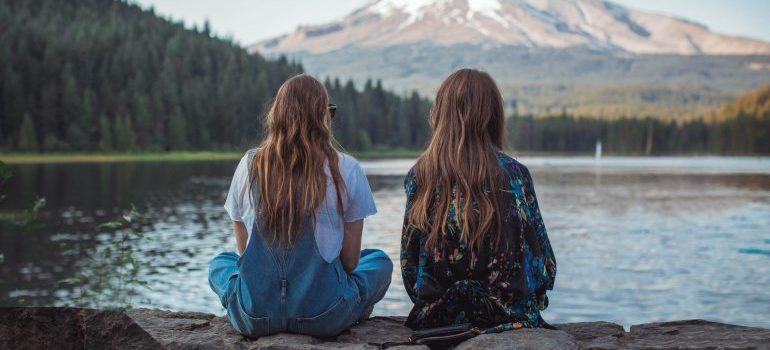 Support them and help them say goodbye
Regardless if your move is permanent or just temporary, allow your kids to properly say goodbye to the people they care for before you leave. This single act will greatly help them accept the fact that you are leaving your home country. In turn, the whole process will be easier for them, and they will accept the whole move with a bit more ease. A good idea is to throw a farewell party and encourage your children to share some mementos with their friends, such as pictures, friendship bracelets, or photo album.
Once you arrive in your new country, encourage your kids and help them adapt
Even though moving to a new country brings a lot of changes with it, you should still try and maintain continuity. Try and keep as many decor items from your old home, especially from the kids' room. This will make their new living space feel all the more familiar. To make the trip a bit easier, there are ways to keep your kids occupied while moving. Waiting for your trusted movers to transfer all of your items to the new home may take too much time. So, during the trip, allow them to take a stuffed animal or a toy with them. Allowing them to have an instant sense of home can greatly boost their morale and help them through the journey.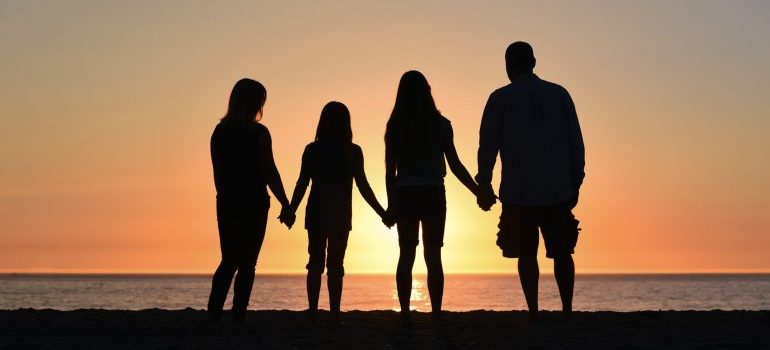 As far as adapting to your new surroundings goes, give it your best to be strong and enduring not just for yourself, but for your young ones too. If your move is temporary, or strictly because of work reasons, you may try and resist adapting. If you push yourself to absorb the local culture, language, and heritage, your kids will be encouraged to do the same. It goes without saying that kids are very susceptible and easily mimick the actions of their parents. So, always lead by example. Even though the challenges of moving abroad with kids are many, if you keep your head up high, and be a positive and supportive parent, everything will be just fine.
Let our team put together a comprehensive moving plan for you. Complete our simple free quote form or contact us at 1-888-300-7222.