How to prepare your home for movers
Preparation and the appropriate type of assistance are key to having a successful household relocation. So let's say you did your job and hired reliable movers in Issaquah WA (or any other location) for the job. You've definitely taken the right first step towards a successful relocation. But the job isn't anywhere near done just yet. Now you have to prepare your home for movers and make their job of packing and moving your belongings as simple as possible.
Bear in mind that it doesn't matter whether you have hired full-service Washington movers or have opted for a labor-only move – some preparations are in order before the big day comes. Luckily for you, we always have your best interest in mind. We will gladly give you a few chores to put on your moving checklist under the relocation preparation tasks.
Get your home ready for relocation by purging all the unnecessary belongings
No matter how much you would love to find a way out of it, the truth is that decluttering is a mandatory part of any relocation. It doesn't matter whether you have hired one of the best shipping companies Seattle has to offer or have gone to your reputable local movers – you definitely want to downsize as much as possible. The more items you have to relocate, the pricier your relocation will be. And even if money isn't an issue, we still advise you to see your relocation as a fresh start and get rid of all the old and worn-out items.
So, when getting your home ready for movers, start by decluttering all of your possessions. Get rid of any old wardrobes, as well as those pieces of furniture that have seen better days. If some of the items that you decide to leave behind happen to be in great shape, you can always sell them or donate them. Why not earn a few extra bucks or feel like you have made a difference by helping those in need?
Take the necessary precautions to prepare your home for movers
We oftentimes hear that relocation is a difficult process. What makes moving so complicated is the fact that there are a lot of things that you can't predict. The good news is that there are a lot of things that you can do to prepare before your local movers in Seattle park in front of your house. For starters, you can take the necessary measures of precaution by ensuring that there are no moving delays because an item can't fit through your doorway. The solution to this problem is a simple one – measure your furniture and large items and make sure they can fit through the door.
If you happen to be a few inches short, you can always remove the doors from the hinges. But what you definitely must do is create the best plan for the relocation of your belongings. See whether any of your items will need to be disassembled and gather the right tools. You can't expect your movers to prepare your house for relocation instead of you – no matter how involved they might be.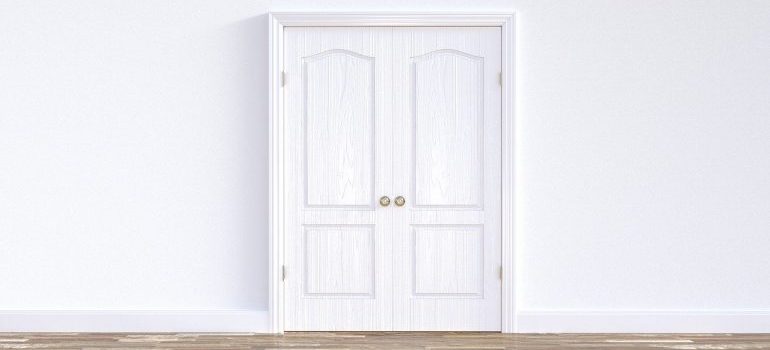 Take care of a lot of miscellaneous tasks
Preparing your house for movers is never simple and quick. It might seem like you don't have a lot of things to do, but the truth is that you have a lot of smaller tasks to accomplish before your interstate movers arrive. Bear in mind that forgetting to tackle a thing or two is all too easy when swamped with work and overwhelmed with stress. That's why we will make a few suggestions to take into account – or put on your moving to-do list, whatever works best for you.
Make sure that the paths from the doors to the moving truck are free of any obstacles.
Take all the paintings, mirrors, and pictures from your walls.
Provide enough free space in every room so your movers can move around.
Ensure there aren't any obstacles in your corridors and hallways.
To put it simply, be extremely careful about all the things that could go wrong on the day of your move. But more importantly, pay close attention to your safety on the big day. You wouldn't want to damage your items or property – but the worst-case scenario would be incurring a moving-related injury.
How to protect and prepare your property for moving professionals
Now, just because your safety matters most doesn't mean that you shouldn't take all the necessary measures to protect your property. Because if there's one thing you can count on, it's that your moving day will be chaotic. There might be a lot of mess left behind, and the last thing you will want to do is to clean it up. Not to mention all the permanent damage that could befall your home. So, to prepare your home for movers and keep your property clean and damage-free, make sure to do the following things.
Protect floors and carpets with non-slip materials that will allow movers to work safely.
Place a doormat in front of the entrance to your home.
Cover the stairs with anti-slip materials.
Place covering on your walls in strategic spots to avoid rub marks.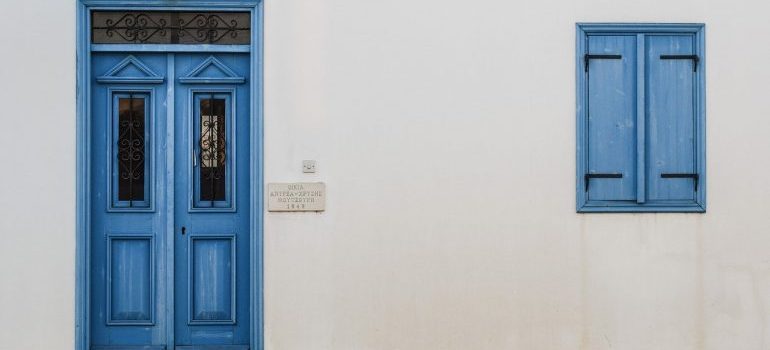 It might seem like taking all these measures of precaution would just be superfluous. But trust us – it always pays off to prepare your home for movers. Think of it this way – won't it be easier to put in a few hours of work than spending extra cost on inefficiencies and/or damage on moving day? You may have limited time given other priorities but you will absolutely thank yourself later for making the preparations as described.
Let our team put together a comprehensive moving plan for you. Complete our simple free quote form or contact us at 1-888-300-7222.