Ideas for saving time when moving
When it comes to an upcoming relocation process, it's certainly going to seem like there's never enough time. You might feel overwhelmed by the sheer thought of all the things that need to be done in a matter of weeks. From hiring the best movers Issaquah WA has to offer to pack your items while maintaining their safety to switching your utilities, the duties are just going to pile on. But you shouldn't worry, as one might say that saving time when moving is our specialty. We are a professional moving company with 130 years of experience on the market, so we know what we are talking about. Pay close attention and have a time-saving transition to your new location.
Hire a reliable moving company and save your precious time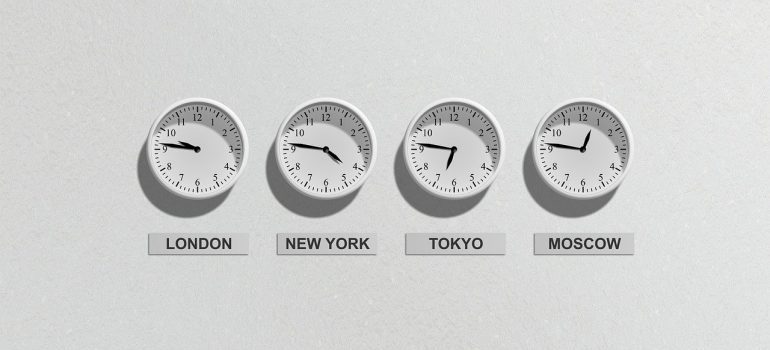 It's quite obvious that the quickest, as well as the safest way, to relocate is by using moving services from a reliable moving company. Hiring some of the best movers Seattle has to offer will not only provide you with an on-time move, but it will also ensure all of your items enjoy perfect safety. However, to find a reputable moving company, you will have to make peace with paying a generous amount of money.
You ought to resist hiring movers that offer moving rates that are too good to be true. Because if an estimate of a certain moving company is much lower than the estimates of its competitors, you might be onto a moving scam. Low-ball moving rates are one of the biggest red flags when it comes to fraudulent moving companies.
Saving time when moving is easy when you have a moving timeline
The weeks leading up to your relocation are going to be stressful and filled with different tasks. In order not to forget to take care of a certain task and then having to retrace your steps, we suggest you create a moving timeline. Whether you decide to divide your list week-by-week or day-by-day is up to you. As long as you include all of the moving-related tasks that await in the upcoming period, you should be fine. To give you an example of the tasks you need to include on your list, consider the following:
Shopping for packing materials and moving boxes
Informing your friends and extended family members that you are relocating
Finding and hiring the best shipping companies Seattle has to offer
Throwing a going away party for your closest ones
Transferring school and medical records
Basically, there is no such thing as a moving timeline list that is too long. The more details you include, the more time will you be able to save. You'll completely eliminate the possibility of forgetting about an important task which happens too many times during relocation.
Ensure everything is packed by the time your movers arrive
If you have decided to pack by yourself, then you need to understand how big of a responsibility this really is. Not only will you have to be very careful when wrapping your items and protecting them for transport, but you'll also have to eliminate tardiness. You can't afford to be late with packing which will result in your movers arriving at your home, only to find out that nothing is ready for the move.
If you want to be ready by the time your local movers in Seattle arrive at your home, start packing on time. Consider the fact that you'll start by packing the non-essentials, after which you can move on to the items you use on a daily basis. With that in mind, it's safe to say that you can start packing six weeks before the moving day. That will give you just enough time to do everything by the book.
Save everyone's time by making your house ready for the moving day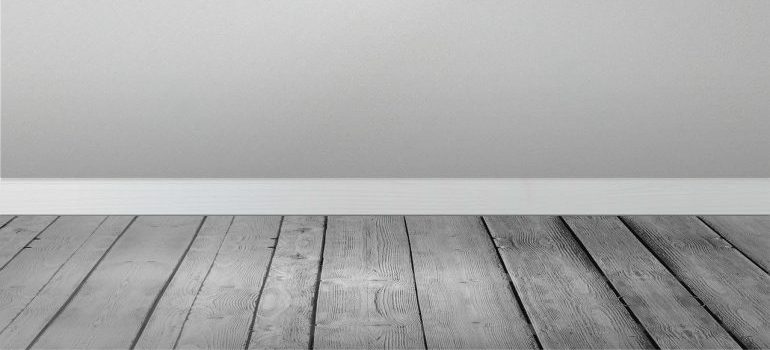 We don't know whether you know this, but there are many things you can do to save everyone's time on the day of your move. For starters, it's safe to assume that your movers won't disconnect anything that's hard-wired into your house. That means you'll have to unplug all of your appliances and make sure they are ready for transport. Secondly, you ought to ensure that the path between your items and the moving truck is completely clear. In other words, clear out all the hallways and clutter that you have in your home. Think about your movers – they'll work their best if they aren't tripping on your kid's toys or other moving boxes.
Finally, depending on the weather outside, you'll want to ensure maximum safety for everyone who will be carrying heavy boxes. In case of snow and ice, make sure to shovel the porch and your yard, as well as to defrost any icy patches. Moving day safety is no joke, and it's something that needs to be worked on. And yes, there are plenty of things to do before your local, long-distance, or interstate movers arrive. That is why we suggest you get an early start and wake up as early as possible.
By packing a moving essentials kit, you'll be saving your time after the move
Why not think about your life after the big day? If you think that saving time when moving only applies to the days leading up to your relocation, then you ought to think again. Moving as a process includes the few days after your relocation when you will be unpacking your boxes. By packing a moving essentials box, you won't be wasting a second of your precious time on aimless digging through your boxes. All of the items you need for that first day and night in the new house will be just within your reach.
Let our team put together a comprehensive moving plan for you. Complete our simple free quote form or contact us at 1-888-300-7222.