White-glove Home Delivery
"Great team of guys. Professional and gave the extra effort needed to protect our furniture from damage. I have used Hansen Bros. 3 times in 12 years for local moves and all were great experiences. Save your back and let them do the heavy lifting!"
Frank F./ Seattle, WA
"Everybody at the company was very professional and gave great service. Price was competitive and the moving crew was on time and very efficient."
Clive B. / Mercer Island, WA
For those moments when only unparalleled excellence in delivery will do, turn to our white-glove home delivery services. At Hansen Bros. Moving & Storage, we set the benchmark for care and precision, upholding our esteemed reputation. Get in touch, entrust us with your valued items, and let us redefine your delivery expectations.
Why Choose Us
History
Hansen Bros. Moving & Storage is locally owned and operated by the same family for four generations, since 1890. We have a well-established reputation for service quality and reliability with a high percentage of repeat household and commercial clients.

Professionalism
We're a certified ProMover by the American Moving and Storage Association with A+ rating with the Better Business Bureau, voted "Best in Western Washington" in 2009 and from 2011 to 2016 by KING5. Our company is fully licensed and insured and member of WMC and AMSA.

Value
Hansen Bros. Moving & Storage provide free, no-obligation in-home estimate and competitive rates, including low minimum rates for shipments moving under 300 miles. We've set a refund policy for unused packing materials and three Puget Sound locations to help clients save on travel fee costs.
Hansen Bros. White-Glove Delivery Process
At Hansen Bros., we take immense pride in delivering both your packages and an exceptional experience. We have crafted our white-glove delivery service for those who seek a seamless, high-touch delivery process. Here it is, step-by-step:
1. Personal Consultation: Before we initiate the delivery process, our dedicated service team liaises with you to understand your preferences, special instructions, and scheduling needs and to provide you with a free estimate.
2. Reliable Packaging: Every item undergoes an inspection for external damage at the time of receiving. If required, unpacking and inspection of items with signs of external damage is performed to ensure damaged items are not scheduled for delivery. You will be notified about damaged items by your Account Manager and a plan for disposition of damaged items will be determined together.
3. Timely Arrival: Our team is committed to punctuality. We respect your time and ensure we arrive within the designated time window, with communication at each stage of the journey.
4. Signature White-Glove Treatment: Upon arrival:
Our uniformed team introduces themselves.
We use protective gear and materials to ensure cleanliness.
We delicately handle the package and bring it into your home.
5. Placement & Assembly: Going beyond the threshold, we place your items exactly where you want them. If you require assembly, our skilled team will manage it, ensuring your new items are ready for use.
6. Final Walkthrough: Before concluding, our team will do a walkthrough with you, ensuring everything is in its right place, addressing any concerns, and leaving only when you are entirely satisfied.
7. Responsible Debris Removal: We responsibly dispose of packaging materials, leaving your space clean and clutter-free.
8. Feedback Loop: Your feedback drives our excellence. Add your feedback to our fine collection. Your insights help us continually refine and perfect our white-glove delivery service.
If our approach aligns with your expectations, partner with our Hansen Bros. team. Reach out and secure your premium home delivery today.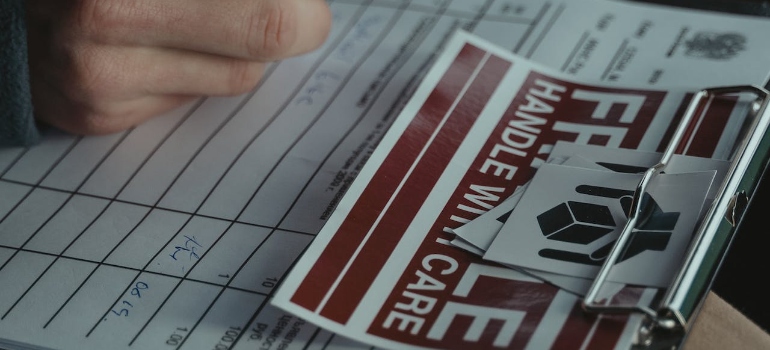 Read More
Why Investing in White-glove Home Delivery Makes Sense
During a moving process, incorporating our white-glove delivery service brings a wealth of benefits:
Unparalleled Care: Our team's meticulous training allows us to handle every item with precision, ensuring it reaches your doorstep in impeccable condition.
Time-Saving: We do more than just deliver. Our complete set-up means you can immediately enjoy your purchase without the hassle of assembly or positioning.
Peace of Mind: With us, there's no guesswork involved. From the moment of pickup to the final placement, you know your items are in the safest hands.
End-to-End Solution: We manage the entire delivery process, from scheduling to clean-up, providing you with a seamless and hassle-free experience.
Consolidated Delivery: The possibility of delivering multiple items in one coordinated shipment will reduce your overall delivery fees.
Cost Predictability: Upfront costs encompass everything from transport to

furniture installation

, providing clarity and preventing hidden or additional charges. Charges fluctuate depending on your business cycle so you can avoid costly fixed expenses when your business volume is low.
Damage Reduction: While our service comes at a premium, our expert handling significantly minimizes transport damages, saving you from potential replacement or repair costs.
Curious about how our white-glove delivery can benefit you? Discuss your needs with Hansen Bros. Moving & Storage. Call us for an insightful consultation.
Hansen Bros. – Reliable, Quality Delivery Every Time
Are you looking for unmatched care for your items? The Hansen Bros. Moving & Storage white-glove home delivery goes beyond the standard, offering a promise of excellence. Don't settle for less; connect with us today and make your next delivery truly exceptional.
Read Less
Let our team put together a comprehensive moving plan for you. Complete our simple free quote form or contact us at 1-888-300-7222.