Mental challenges of moving nationwide
Relocation is usually rather stressful. Not many people dare to take it upon themselves and change their own lives by moving somewhere far away. However, those who do, face many challenges that make the latter's fear that much more understandable. After all, not only is there a lot to take care of realistically but there is also a lot of mental pressure you'd need to deal with. It takes a lot of courage to relocate and leave your life behind. Furthermore, you need to be at the top of your game at any given moment. After all, the relocation process itself is a lot of work. You need to constantly have a plan in mind, and you need to pay attention so as not to make mistakes that could end up costing you later. Therefore, you are wary of the mental challenges of moving nationwide and how to overcome them.
The mental challenges of moving nationwide can become a big problem that can have a lot of negative effects
It is very difficult to plan and even harder to put your plans into action while you're under pressure. Therefore, getting in touch with a professional moving company is in your best interest. Hansen Bros. Moving & Storage can help take some of that pressure off. But moving also involves a lot of emotional strain. The move means leaving the home you once knew and embarking on a new chapter of life: new neighbors, new surroundings, and fear of the unknown.
Basically, you have a lot of small obligations on your mind, while dealing with the emotional stress of moving from the place you once called home, as well as the need to learn many new things related to your daily activities. Therefore, you should in no way underestimate the mental challenges of moving. They can hinder your adjustment process at every step. It's important to work on these things.
We want to help you start the next chapter with a smile on your face
Problematic parts of the relocation process usually don't have anything to do with why you're feeling stressed. It's the fear of the unknown that's keeping you frozen. Furthermore, it's your old life that's keeping you from moving towards the next stage of your life. However, it's important for you to understand that that's completely normal. You can't really expect to move far away from everything you've ever known and call cross country movers Seattle prides itself on helping you pack up your entire life and change it completely.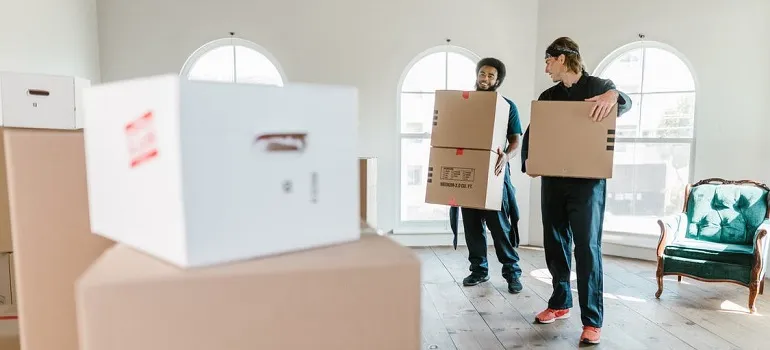 We understand your situation better than most. However, if you truly want to get over this feeling of anxiety that is causing you problems, there are a couple of things you should try. If you still have problems with anxiety after trying this, don't worry. We can be there for you. But first, it's important to make an effort and:
accept your feelings, it's perfectly normal to be anxious

identify what exactly is worrying you about your relocation

remember what you've done so far and draw your strength from that
Of course, it's entirely normal to feel nervous. We've already covered that. However, it's important for you to know that everyone feels this way when moving. There's hardly anyone who can say that they've moved without worrying at all. This is especially true today when everything feels very uncertain. As your reliable movers and packers Seattle residents confide in, we can tell you that there's nothing unusual about the way you feel. We're here to reassure you and help you work through this.
What you're feeling is completely normal – accept it
If you've reached the point where you're planning the transportation process, then you're actually done with the most difficult part. Think of everything you've managed to do so far. Relocating requires thorough research, job hunting, and real estate market monitoring. Even if you still have to do all of that, it's the mental preparation that's the hardest. Therefore, you're lucky to be here, as we are here to help with just that. As we mentioned, accepting that the moving stress is nothing unusual is the first step.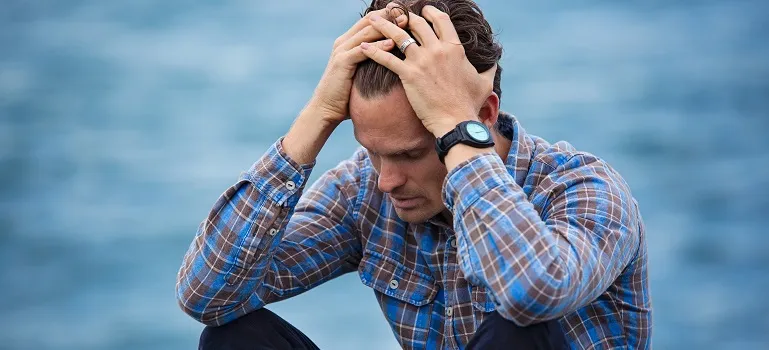 Fear of change is a regular thing nowadays. The way to get through it is by simply accepting the fact that everyone feels that way and that it's completely normal. Furthermore, everyone deals with stress in different ways. It's an individual thing. Therefore, you should think about what relaxes you and do just that. It's no different tan any other stressful situation.
Take a step back to unwind
One of the good ways to deal with the challenges of moving stress would be to take things slowly. Even if you're on a tight deadline and need to start ordering moving boxes Seattle has right away, it won't do you any good to give into panic. Take a step back and plan everything carefully. By rushing things, you're guaranteed to make mistakes. Mistakes that not only could be costly but could also be the cause of more stress and the need for urgency. Therefore, you should slowly start planning, creating lists, and doing thorough research. Finding the right movers could be the hardest task you have to take care of. Therefore, scouting for movers in your vicinity is something you should do effortlessly in your free time.
Mental challenges of moving nationwide take time to process and overcome
Making a plan of what happens when and how is your biggest concern. Reserve the time and energy for that whenever you can. Take the time of day when your brain is most active and be careful how you go about it. If you feel that you're starting to panic, take a step back. Go for a walk, read a few chapters of a book, or do some breathing exercises. By taking the time to acknowledge your feelings and deal with them, you're actually making sure that the time you spend planning is dedicated solely to the moving process. You need to focus and see what works for you.
The timing is everything, so take your time to plan everything right
The best thing you can actually do for yourself is to take enough time to plan everything thoroughly. It's the timing that causes most problems during relocations. Moving experts suggest taking as many as a couple of months to plan everything right. Taking enough time will spare you a lot of stress along the way. If you have enough time to predict any potential challenge, then you'll be able to solve any problem before it even occurs.
Furthermore, you could end up paying less if you're hiring professional services to make things easier for yourself. For example, moving outside of the moving summer season, you're guaranteed to save some money along the way. That leaves more resources for some additional services, simplifying the moving process further. Shipping companies Seattle has to offer could help with a lot of bulky items you can't fit into a moving box.
Put your plans in writing – it will make things clear and keep the stress at bay
Just like you shouldn't let the anxiety fester in your brain, you shouldn't keep all of your plans in your head. It's all fine and good to do some brainstorming, but those are just thoughts. If you have too many thoughts in your head, it will be stressing you out on a subconscious level. Therefore, you shouldn't allow your plans to get mixed up in your head.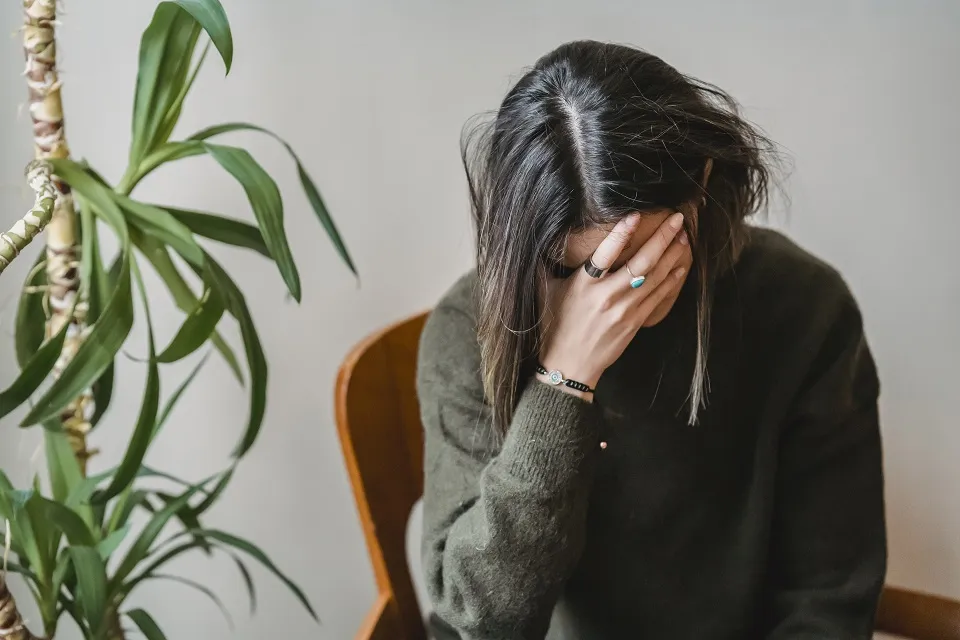 Writing down everything may seem like a waste of time, but putting your plans on paper will help you keep a clear mind for new ideas. By having all of it on paper, you'll be able to keep track of all the things you need to do. Furthermore, once you're done with a certain part of the process, you'll be able to scratch it on the paper and it will give you that sense of accomplishment, diminishing the stressful thoughts further.
Do your best to stick to your plan in the face of the mental challenges of moving nationwide
However, just putting things in writing means nothing if you don't stick to your plan. It's important to stick to the plan and to actually do everything in time. Therefore, staying motivated is the key. Apart from being quite stressful, relocation can be rather tiresome, and even boring. To make things easier for yourself, you should try to keep your spirits up by constantly thinking of your goal. Keep in mind that you're going to make a better and more comfortable life for yourself.
Regardless of the reason behind your relocation, try to keep a positive attitude. Even downsizing can be fun. Furthermore, if you have every reason to be happy because you're moving, then, by all means, don't hesitate to indulge in fantasies about your new life. However, remember to stay focused and to do the heavy lifting now, so that you can enjoy it later without any regrets.
Learn as much as you can about relocations and how they work – knowledge is power!
It's also important to work smart, not just to work hard. If you're relocating far away, it's important to have a good understanding of how moves work. Depending on where you are right now, you should first try to find movers nearby that offer long distance moves. For example, if you live in Issaquah, then you should be looking for movers Issaquah has to offer, who have the knowledge and experience to help you.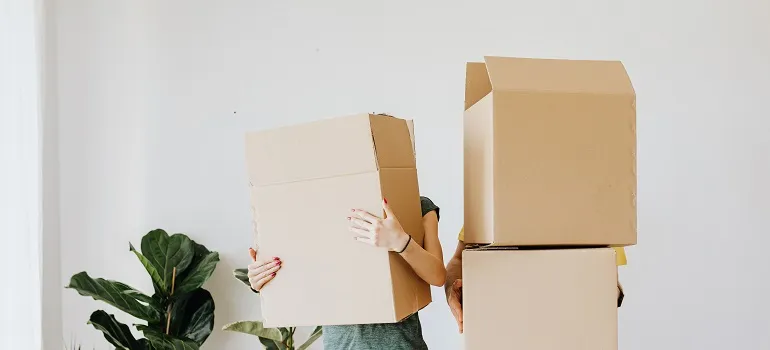 Secondly, you should clean your house thoroughly and get an idea of how much work you have ahead of you. If you have a lot of antiques, a valuable library, or large and bulky exercise equipment, you should probably also hire professional packing services. Furthermore, if your home is cluttered, getting rid of unnecessary items should be in order. Finding the right junk removal company might be your best way to do that.
Make sure to get rid of all of the clutter in your home
While on the topic of cluttered spaces, you should steer clear of them in general. This can be rather difficult to achieve during relocation. However, it's also extremely important if you want to keep the stress level to a minimum. Cluttered spaces can influence your mood and create an atmosphere of business, which can put a lot of pressure on your psyche. Therefore, one of the first things you should do, if you're facing mental challenges related to relocation, you should make sure to get rid of all the clutter in your home.
Relax and take things as they come when faced with the mental challenges of moving nationwide
Moves can be rather unpredictable. If you try to plan every single detail in advance, that can also create a lot of tension. Remember to always take a step back, relax and think about the problem rationally. Hopefully, everything will go smoothly, but if it doesn't, remember to keep that positive attitude we've talked about. Think about your goal and don't let minor inconveniences bother you.
Now that you know how to deal with the mental challenges of moving nationwide, you should remember that it's easy to stay in your comfort zone when faced with the unknown. It's important to plan and try to anticipate potential problems. Furthermore, you shouldn't lose your coal whenever something doesn't go your way. Instead, you should try to not let such things bother you. Relocations are inconvenient. However, you should try to handle them with grace, just like any problem generally!
Let our team put together a comprehensive moving plan for you. Complete our simple free quote form or contact us at 1-888-300-7222.