Moving for college to Seattle 101
Seattle is a great place to move to, even when you exclude world-class schools. It has a hot job market, endless opportunities for outdoor adventures, and supreme living conditions. After all, it is consistently ranked among the 10 best places to live in the United States by U. S. News. Just ask your Seattle movers how busy their days are, moving all the people over there. So, if you plan on moving for college to Seattle, you will be glad to know your decision is sound and valid. We will now speak of all that can be of interest to you, and give you some tips that will help you get around town.
Best places to find a home in
Being that you are moving for college to this city, it would be best that you aim for the University District. It is the neighborhood where the students come to live and learn, providing you with just the atmosphere you need to prosper. The University District contains several educationally focused communities. You can opt for University Park, Greek Row, University Heights, and the Brooklyn Addition.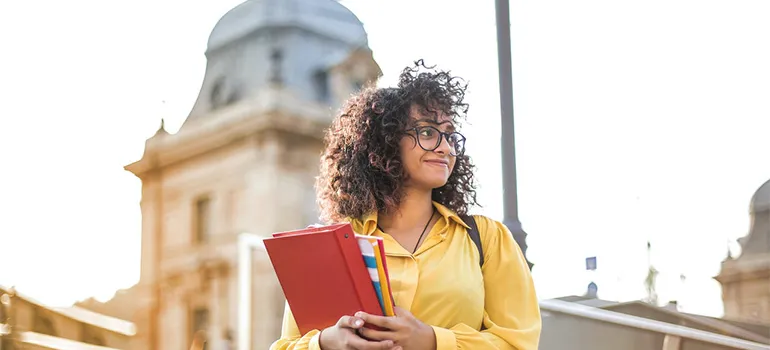 The University District is centered around the University of Washington, drawing a younger crowd. Still, many older Seattleites like to stick around, especially postgraduates who stay involved with academia.
The cost of living in the city of Seattle
While you are moving as a student, you still ought to expect to pay the price of living in this great city. Namely, living here is almost twice as expensive as the United States average. This makes Seattle one of the more expensive cities in the US. Still, the biggest contributor to this statistic is housing, regardless of whether you are renting or purchasing a home. It is with this in mind that you should really put in the efforts required to get yourself into a dorm room.
Transportation is also a significant cost for Seattleites. However, in many other costs like groceries and healthcare, Seattle residents pay a similar amount to many other Americans.
Moving for college to Seattle – the schools and universities
As you are certainly aware, Seattle holds the title of America's most educated big city. The statistics show that four out of every five people who move to Seattle have a college degree, making it just the city to boost your morale. Over 500 schools call Seattle home, complete with a diverse mix of public and private institutions.
There are seven universities and colleges within Seattle's borders, with 14 others located within 40 miles of the city. Apart from being the largest, The University of Washington is also the most well-known institute for higher learning in the Seattle metropolitan area. And speaking of large student populations, we have to mention Seattle University, Seattle Pacific University, and Seattle Central College.
Opting for the University of Washington is a great idea, at the very least of its outstanding graduation rate. Over 80% of students consistently earn a degree.
Enjoy the best public transit
Apart from amazing international shipping companies Seattle also has the number one public transport. If you listen to WalletHub, you can count on Seattle's public transportation system to be the best in the nation. While many Seattle commuters still rely on cars, the diversity, safety, and efficiency of Seattle-area public transit make it the best in any major city. You can choose anything from light rail, bus lines, streetcars, monorail, and bike-sharing.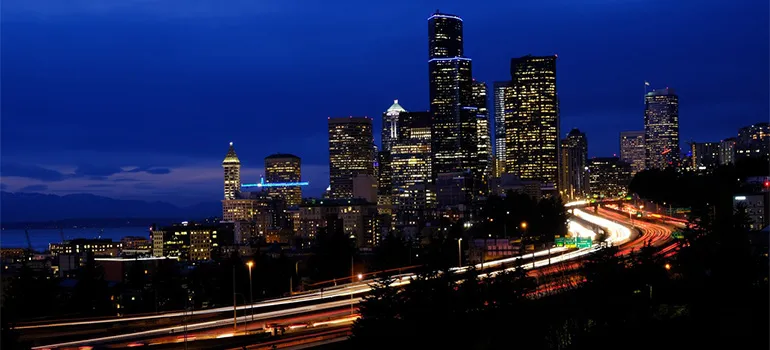 Things you can do in Seattle
Surely enough, you are moving for college to Seattle with the intent of advancing in your professional field. Still, with that being said, there is more to Seattle than books. The wildly diverse landscape and eclectic mix of people provide endless opportunities for fun and recreation in Seattle. While we are sure you will be perfectly fine with finding something new to do, we have gone through the trouble of creating a list of a few popular attractions, just to get you started.
Museums worth looking into
While Seattle is America's most educated large city, all of its knowledge is not concentrated solely on college campuses. The Pacific Science Center is a great opportunity for you to learn and enjoy your time. It offers interstellar discovery at its planetarium, immersive virtual reality adventures, and larger-than-life IMAX experience.
You can also pay a visit to The Museum of Flight, an interactive air and space museum. It offers traditional museum tours and provides enhanced education experiences through the Boeing Academy for STEM Learning.
Events and festivals for your entertainment
Once you have unpacked your bags, and feel ready for Seattle's exciting art scene, make sure to stop by an annual favorite since the early 1970s – Bumbershoot Music and Arts Festival. It celebrates creative pieces in nearly every art form from the performing arts to literary achievements and outstanding music.
If you are looking for a bit more extravaganza, pay a visit to the Seattle International Film Festival. It is the largest film festival in the United States. Any true film lover will not want to miss the extensive list of showings and events that recognize classic and contemporary films alike.
And, if you are willing to go a bit outside the city, Sasquatch and Paradiso are fantastic music festivals you will truly enjoy.
Hidden gems of Seattle
Moving for college to Seattle has one other benefit – you will get to enjoy the hidden gems of the city at your own leisure. The Seattle Underground is one of the lesser-known hidden spectacles only residents have the privilege of visiting on their own time. Namely, when the city burned down back in 1889, the new brick and mortar structure was built atop the rubble. What you now have there is a ghost city underneath the busy streets.
For a little less spooky adventure, we suggest that you visit the Center for Wooden Boats. It offers educational exhibits, fun boating programs, and a Sail for Free Sunday event. Lastly, for the perfect view of Seattle, head to Queen Anne's Kerry Park, and enjoy the Elliot Bay, downtown, and the Space Needle.
Let our team put together a comprehensive moving plan for you. Complete our simple free quote form or contact us at 1-888-300-7222.