The pros and cons of DIY moving plans
Probably everyone who has had a relocation heading their way though about venturing into the process single-handedly. After all, are movers Bothell WA really a prerequisite for a successful move? Can you actually take care of your move on your own? Well, there are really no straightforward answers to these questions, as they depend on multiple factors. And, to best explain them, we will go more in-depth regarding the pros and cons of DIY moving plans, hopefully helping you make the right decision for your particular situation.
The pros of DIY moving plans
Deciding to take care of the relocation on your own without the help of Washington movers is a courageous act. Whether you plan on moving just down the street or to another city, you will have a lot on your plate. That is simply the reality. DIY relocation means that you have to squeeze in all of the moving tasks in between your current daily schedule. And the busier the latter is, the more you will have to plan and prepare. That being said, you still have full control of the situation.
Simply put, you are the boss of the whole process and get to decide and organize everything that will happen. You are the one who gets to choose the truck, as well as who will help you. You also get to move at your own speed, regardless of whether you want it all done in a day, or over the course of a whole month.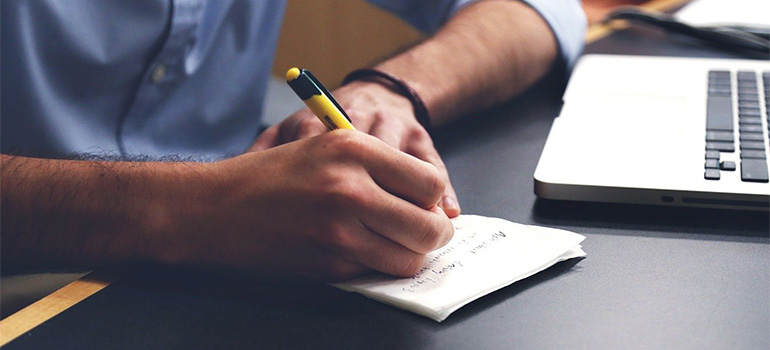 Good news for your budget
If you did not plan on allocating a large budget for moving expenses, it would be wise to start making your DIY moving plans right away. While it is virtually impossible to pass without any expenditure, if you plan it right, you will get to save quite some cash through a DIY move. The expenses you can expect to encounter include renting a truck and moving boxes Seattle, but you will be spared paying for an hourly wage or anything else.
How you pack is up to you
Hiring professional movers means having to ensure all of your boxes are packed, sealed, and ready to go. Otherwise, they will not be responsible for the safety of your goods during transportation. Surely enough, you can hire them to take care of the packing process for you. However, that is one additional expense you might not be ready for. On the other hand, when you opt for a DIY move, you can toss pillows and odd-shaped items into your car, and even transport opened boxes without a single worry.
The cons of DIY moving plans
Transporting heavy and bulky items. Probably the hardest part about a DIY relocation is that you have to figure out how to transport all of those heavy and bulky items from one house to the other. And, if you have a number of such pieces, you will find yourself wondering why you dismissed the idea of hiring professionals. Not to mention that a few flights of stairs can dissuade even the bravest hearts.
Planning and organizing the whole process. Planning a relocation when you have a lot on your plate as it is can be rather exhausting and difficult. Even if you rent a truck, and have some of your friends helping you out, you are still the one who will have to decide exactly how everything will fit in the truck.
Surprise problems. Anything that may happen unexpectedly is yours to fix. Furniture getting stuck in an entry, or van getting a flat tire – you are the one to figure it out. And, without professional tools and knowledge, it might take your hours to figure it out.
Perhaps hiring movers is the better option
Hiring movers will spare you a lot of trouble and hardship. For one, you will be able to skip all that heavy lifting. Yours will be only to pack and seal boxes. And you can even opt for a full-service move, allowing you to sit back, and relax throughout the process. No worries about getting that floor to ceiling bookcase down a long staircase and through the door.
While you might have moved once, or even twice in your life before, you can hardly reach the experience that professional movers possess. They have done it all before, and know exactly how to get from point A to point B in the most efficient manner, regardless of your furniture size and number of boxes. The moving team will also show up at your door on time and with all the necessary equipment, making sure there are no unpleasant surprises along the way.
Hiring a moving company will also relieve you of plenty of stress. Simply put, having someone else to do most of the work, and do it in the professional, expedient and proper way is a great means of reducing that stress. And who better to turn to than the people who have been through and seen it all? If at any point you feel like your DIY moving plans are getting the best of you, make sure to call professionals.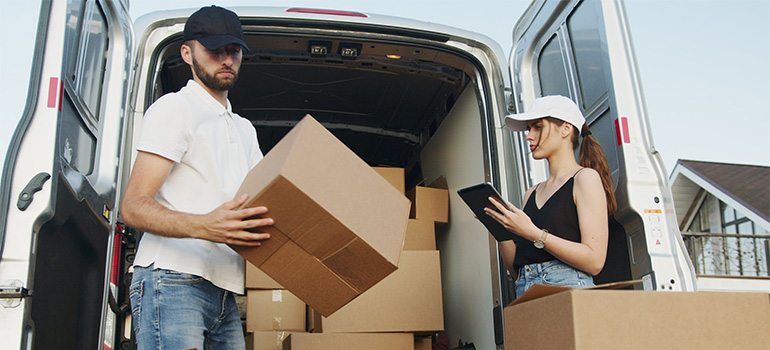 Or, perhaps not
When you hire a moving company, you won't have as much freedom when it comes to the timing of your relocation. Especially if you want to save some money. Scheduling a move well in advance is a good way of reducing the cost of the movers, but it still means having that deadline hanging over your head. And, we cannot circumvent the price factor. With the average hourly rate for movers being $200, you will have to prepare quite the budget. After all, you can expect at least two of them to show up, and work more than one hour. Still, if this sounds better than your DIY moving plans, by all means, go for it. As we said, this will be a totally individual decision, so don't be afraid to make it.
Let our team put together a comprehensive moving plan for you. Complete our simple free quote form or contact us at 1-888-300-7222.