Pros and cons of moving from Seattle during winter
Moving from Seattle during winter sounds like a terrible thing. But is it really? First, it depends whether you are feeling down because you are moving from Seattle or because you have to do it during wintertime. If you are feeling bad because you are leaving the city there aren't many things that can help you. On the other hand, if you hate the winter and you are worried about relocating when it's cold, we understand you completely. Still, some things might cheer you up. To show you all the pros and cons of moving during winter, moving companies Seattle have prepared this short article. We know that you will feel much better after hearing about our opinion.
If you are feeling bad about leaving Seattle here is what you can do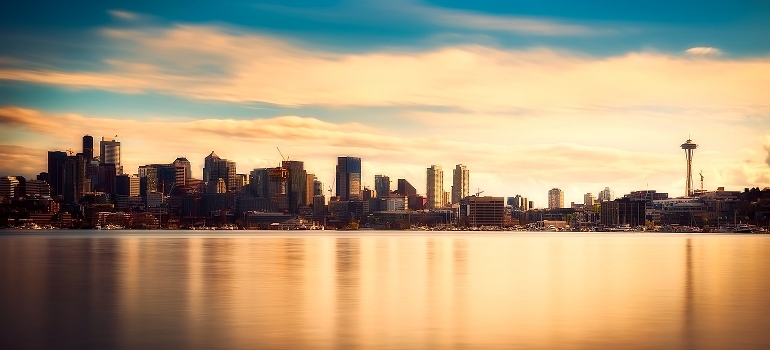 There are many pros and cons of moving from Seattle during winter. Still, everything depends on why this is troubling you. If you are worried about leaving Seattle, only a few things can help you. If you are moving to a nicer place. You will still bad about leaving your city. But a nice place will help you to feel much better. If you feel that your new home cannot replace Seattle, all you can do is wait for the time to do its part.
After some time, you will get used to your new home and everything will be much easier. Still, some people feel that they just cannot function without this magnificent city so they figured out a trick. They move to a new city, but they rent self storage Seattle because it is cheaper. That way they have to come back every now and then to check up on their stuff. Try it. Maybe it will help you with your problem as well.
List of pros and cons of moving from Seattle during winter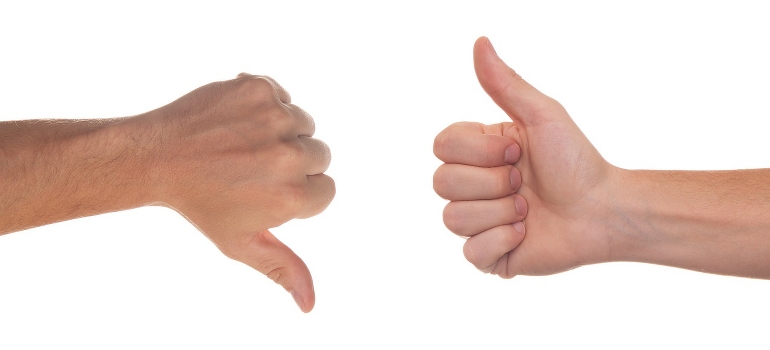 If you are worried about moving during winter, you should know that such an idea has its pros and cons. Still, you have to put all on paper to be able to figure out is it good or bad. Interstate movers Seattle have done similar relocations in the past. Take a look at what they think about it:
Pros of moving during Winter
It is easier to book a moving company
You will get better quotes and discounts
You do not have to waste your summer holiday on moving
Cons of moving during winter
Bad weather
More complicated move
You will have an easy task hiring reliable movers
There are many fraudulent movers out there. And, thanks to the internet, it seems their numbers are growing every year. This makes it increasingly difficult for customers to find the good and reliable movers dedicated to ensuring a professional and positive moving experience. This poses a major challenge to customers planning to move during the peak summer moving season. It is not unusual for the majority of trusted and reliable movers to be booked out for months in advance. And, although there are occasional exceptions, it can be nearly impossible to hire a reputable moving company on short notice.
Therefore it is required to think about your relocation many months in advance, plan everything and book your Seattle movers on time. Unfortunately, only people with vast moving experience think like this. Most people will think about hiring movers a few days before the move. And you can do that but only if you are relocating from Seattle during winter. That is when moving business is slow. So people can hire a moving company they like at the last minute.
Your wallet will thank you for moving during the winter
The good thing about the moving business typically being slower during winter is that you will get much lower cost quotes. It is just the law of supply and demand. When the demand is high, the prices will be high as well. During winter, when the demand is low, the prices will be lower. Plus there are many moving companies that offer different discounts to try to get their business a push. And discounts are quite often around the winter holidays. Therefore, wintertime relocation can be much easier on your budget than if you were moving during peak season. Are you starting to feel better about this?
Save your summer holiday for relaxing
Another thing that might cheer you up. Imagine that you have to move in a few months. Imagine that you have to spend your entire summer holiday on your relocation. Why wouldn't you move from Seattle this winter and leave your summer holiday for what it's supposed to be? A time to relax and have fun. This wintertime relocation advantage is rarely spoken about. But only because no one thinks about it.
It is hard to move when it is cold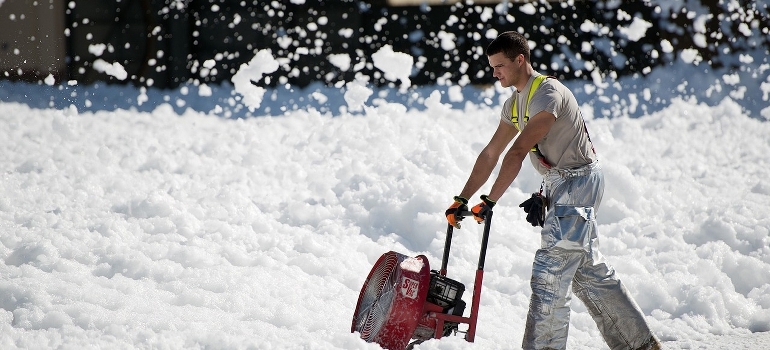 The biggest disadvantage of moving in winter is bad weather. Even though it doesn't snow often in Seattle, the cold will certainly be there to slow you down and make things harder. Besides the bad feeling, you will feel on your skin. Do not forget that bad weather can also affect your mood. People usually do not feel so happy and eager to work when its cold outside. Also, doing physical work when its cold is a tricky thing because you just cannot get your clothing right. Of course, when it is cold you want to be dressed warmly. However, when you start moving, you will quickly sweat. And then it is becoming very problematic.
The move will be more complicated
Finally, the relocation itself will be more complicated. You need to do extra work to protect your items from cold and precipitation. Moreover, if you are moving to a place where it snows more often, you will have to be prepared to clear out the snow around the home and prepare walkways and driveway for the arrival of movers. And, you will have to do something to protect the floors in your new home.
Maybe it is not so bad to move in winter
Those are the pros and cons of moving from Seattle during winter. As you can see, wintertime relocation is not as bad as it first sounded. If you manage to handle the cold, wintertime relocation can be a pretty good idea after all.
Let our team put together a comprehensive moving plan for you. Complete our simple free quote form or contact us at 1-888-300-7222.