Pros and cons of renting a moving truck in Bainbridge Island
The decision to move by yourself should never be rushed, especially with everything at stake. If you are thinking about renting a moving truck in Bainbridge Island, there are a few things to consider before you start searching for a truck rental company. Also, if you decide to organize a complete relocation without professional help, be prepared for a stressful and physically demanding process. Still, renting a moving truck has its pros and cons. And our moving company Washington will show you what those advantages and disadvantages are.
When self-moving, you have to plan everything
If you decide on renting a moving truck in Bainbridge Island and moving on your own, there are a few things that you will need to do before you start choosing your truck. That is the first disadvantage of this approach. When you hire movers Bainbridge Island to help you with your move, you do not have to bother about planning and organizing. You just have to sit down, relax, and wait for them to come and pick up your stuff. When you are going with a DIY approach you need to plan a lot of things. And only with a well thought and comprehensive plan you will be able to go through this unstressed.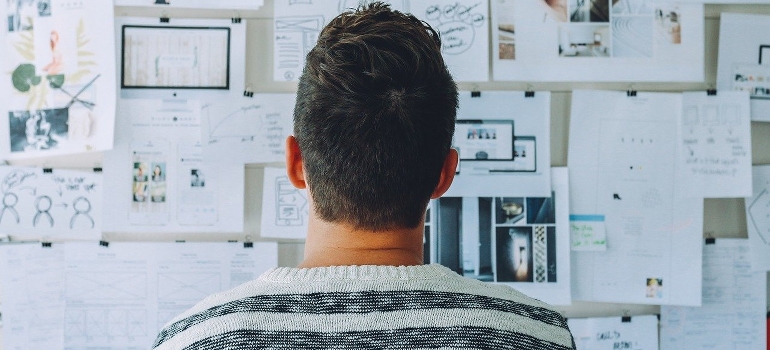 The good thing is that you will declutter more than you usually would
The next thing that you have to think about are your items. Particularly their size and weight. Of course, before you start counting you need to get rid of your excess items. Yes, excess items, Items that you never use, and that are only taking up your precious space. Everyone has them. Relocation is the perfect time to get rid of them. And since you are doing this DIY move to save money you would not like to waste money on moving unnecessary items. Therefore, declutter. The good thing with the DIY move is that it will make you declutter more than you usually would.
Calculating the number of boxes you need for packing is difficult
Once you get rid of the junk, you should make an inventory list. This list will help you to calculate the exact number of moving boxes that you will need to pack your stuff. As you probably already guessed, you will calculate the size of the required truck based on packed items. Therefore, you need to at least know how many boxes you will have so you can act further on this. A moving inventory list is good to have when you are hiring local movers Seattle.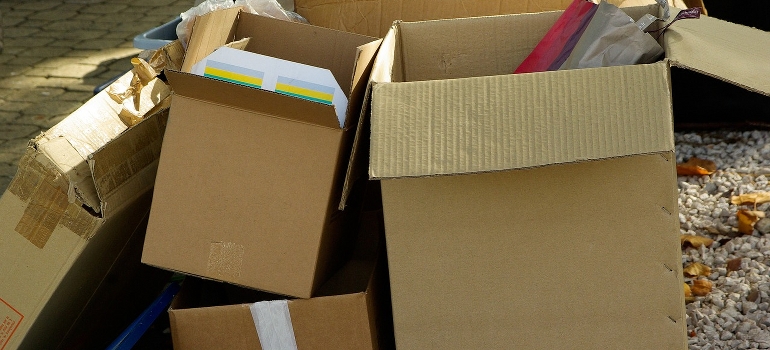 However, calculating the number of boxes required for packing your home is tricky. And if you do not have enough experience, the chances that you will guess the right number from the first try are slim. If you call professional movers from Seattle, on the other hand, they will be in charge of packing and the supply of packing materials. This is another disadvantage of renting a moving van in Bainbridge Island.
Determining the size before renting a moving truck
Ok, assuming that you guessed the right number of boxes that you will need to pack all your stuff, now you have to calculate their volume so you can decide how big your truck should be. If you are already doing all this to save money you need to pick the smallest truck possible. What does this mean? Smaller trucks are cheaper. If you want to pay less you will want to rent a truck that can fit your items as close as possible. If you are transporting empty space, you are wasting money. Simple as that.
However, calculating the right sized truck is not as easy as it sounds. If you rent a truck that cannot receive all your stuff, either you will have to waste time and replace the truck or you will have to ride back and forth a few times. The bad thing is that people usually find out that their items cannot fit is when the truck is already fully loaded. That is why so many people decide to drive a few turns, which is possible when we talk about local relocation.
Still, moving long-distance will probably mean that you will have to unload everything, replace the truck, and try once again. Hopefully with a better outcome. This is one of the most annoying disadvantages of renting a truck in Bainbridge Island and moving on your own. On the other hand, imagine that you hired professional Seattle movers. They would assess your items perfectly, come with their enormous truck, and handle your relocation in a quick and effortless manner.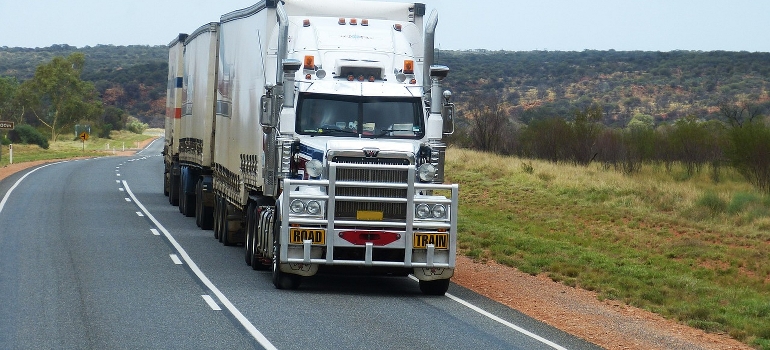 It is easier to let professional movers pack your belongings
Packing your items so they can fit inside a moving truck is also one of the cons of using this approach. As it wasn't enough that you had to calculate and buy those moving boxes now you have to fill them with your stuff. Unfortunately for you, packing is the most difficult, complicated, and stressful part of the moving process. And handling it on your own really requires superhuman strength and will. Moreover, it requires certain knowledge. If you just pack your items on top of each other, half of your items will be damaged during transport.  That is why it is always better to hire a full-service moving company to handle your move.
Loading a moving truck
Similarly, like packing, loading a moving truck requires a lot of physical and mental strength, some knowledge about how to load a moving truck, and a few tolls. If your truck doesn't have a ramp that it can lower you will need to have an external loading ramp. Without it, some items, like a piano or a heavy safe will be very difficult to load.
Those are the pros and cons of renting a moving truck in Bainbridge Island. As you can see, moving on your own is a difficult and tiring process that can eventually save you some money. Unfortunately, not enough to cover the effort you needed to invest.
Let our team put together a comprehensive moving plan for you. Complete our simple free quote form or contact us at 1-888-300-7222.