The Varied Lifestyles of the Seattle Metro
Seattle's metropolitan area is a collection of distinct neighborhoods and towns, each offering unique lifestyles, environments, and communities. As more modern settlers consider the Emerald City's broader region as their potential home, understanding these diverse choices becomes vital. Besides, there is more to exploring the lifestyles of the Seattle metro than visiting the iconic Space Needle and its vibrant downtown scene. Hence, for those considering a move, insights from seasoned Seattle movers can be invaluable. Take a look!
Choosing the Ideal Seattle Suburb
Seattle and its surrounding areas boast a range of living experiences. From tech-focused hubs and coastal retreats to bustling urban centers and serene countryside, there's a specific charm for every preference. So, who's moving to the area? Tech professionals searching for the next big opportunity, families desiring community-focused suburbs, artists in pursuit of inspiration, and retirees searching for a peaceful environment will all find areas within the Seattle metro that resonate with their needs.
So, as you explore the Seattle metropolitan area further, consider the offerings of each of these noteworthy locations:
Eastside Seattle
Everett
Issaquah
Newcastle
North Bend
Renton
Edmonds
With a clear overview, you can make informed decisions about which part of the Seattle metro aligns with your dreams and lifestyle. And, once you choose, relying on local Washington movers can further enhance the transition, allowing for a smooth entry into a chosen community.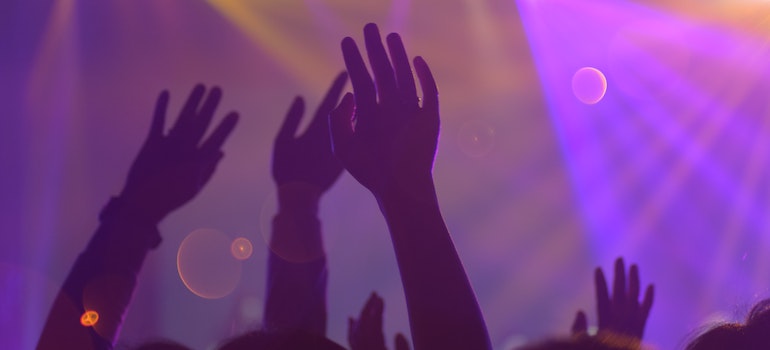 Eastside Seattle: Bellevue, Redmond, & Kirkland
Eastside Seattle, encapsulating the thriving cities of Bellevue, Redmond, and Kirkland, stands as a vibrant testament to the Pacific Northwest's growth and innovation. Hence, this region is a perfect mesh of technology, nature, urban convenience, and suburban comfort.
Bellevue
Bellevue is often considered the heart of Eastside Seattle. Its burgeoning skyline, marked by modern high-rises, complements the lush parks and outdoor spaces, creating a balance that many urbanites seek. Also, as home to corporations like T-Mobile and Expedia, it's become a hub for professionals in various fields. Moreover, cultural highlights such as The Bellevue Collection, Meydenbauer Center, and Bellevue Botanical Garden add to the city's allure.
For families, the promise of excellent schools and recreational areas like Downtown Park makes Bellevue a top choice. Thus, for everyone considering this city for their next chapter, the adept services of movers Bellevue WA offers are an invaluable asset.
Redmond
Colloquially known as the "Bicycle Capital of the Northwest," Redmond is renowned for its natural beauty and recreational trails. It's also globally recognized as the headquarters of Microsoft, drawing tech professionals from around the world. The city prides itself on its commitment to green spaces, as seen in the expansive Marymoor Park, a popular spot for concerts, picnics, and dog lovers. The Redmond Town Center further offers residents and visitors urban conveniences amidst this suburban oasis.
Kirkland
Kirkland graces the northeastern shores of Lake Washington. Its waterfront promenade, brimming with restaurants, art galleries, and parks, offers panoramic views of the Seattle skyline, making it a favored spot for both residents and tourists. Also, Marina Park often sees a blend of families enjoying picnics, artists capturing the scenic beauty, and boaters heading out on the water. Adding to Kirkland's charm is its active arts scene, with regular events and a commitment to public art installations.
When considering a relocation to this multifaceted region, the experience and efficiency of Eastside Seattle movers become crucial. The Eastside, with its unique towns, offers a myriad of lifestyles of the Seattle metro, catering to tech moguls, nature enthusiasts, families, and urban dwellers alike.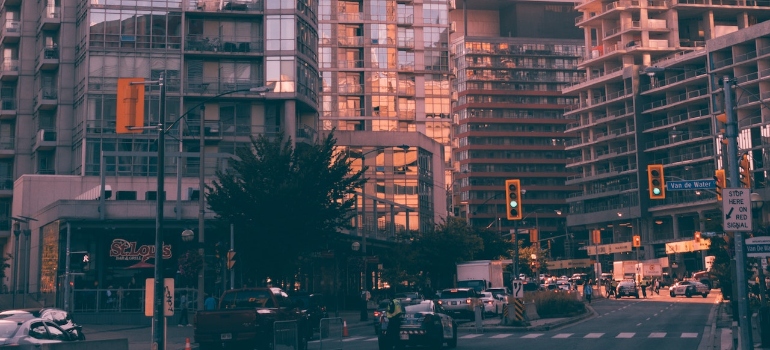 Everett
Strategically positioned to the north of Seattle, Everett commands distinction not just as the county seat but as the largest city in Snohomish County. With its vantage point along the Pacific coast, it holds the esteemed title of hosting the West Coast's largest public marina, a focal point for marine enthusiasts.
This maritime legacy is deep-rooted, underscored by the presence of the U.S. Naval Station Everett. This active base not only contributes significantly to the local economy but also brings a rich naval history to the city's forefront. For aviation aficionados and curious visitors alike, the Future of Flight Aviation Center & Boeing Tour stands out as a must-visit. This facility provides an unparalleled behind-the-scenes look into the world of airplane manufacturing, all within the world's most expansive building by volume.
The city's economy is prominently shaped by its aerospace prominence, with Boeing's sprawling assembly plant leading the charge. Hence, this sector offers ample job prospects, making Everett a prime spot for career-oriented individuals.
Yet, Everett's appeal is not solely confined to its industrial prowess. The city masterfully balances its urban vibrancy with pockets of natural beauty and recreational avenues. Jetty Island, a marvel of human ingenuity, serves as a peaceful retreat for beachgoers, while the Historic Everett Theatre, echoing with tales of yesteryears, remains an active hub for arts and performances.
Considering a move? Everett's blend of career opportunities, historical significance, and scenic offerings makes it an attractive choice for many. As the thought of relocation crystallizes, the assistance of movers Everett WA often becomes a vital piece in ensuring a seamless transition.
Issaquah
Situated against the imposing Cascade Mountains, Issaquah stands out with its distinctive blend of history and modernity. For those interested in local attractions, the Cougar Mountain Zoo offers an opportunity to learn about various animal species, while the Gilman Village provides a unique shopping experience with its historical backdrop.
One of Issaquah's significant draws is its salmon hatchery. Visitors, especially during salmon spawning seasons, can observe these remarkable fish up close and learn about their life cycle and importance to the local ecosystem.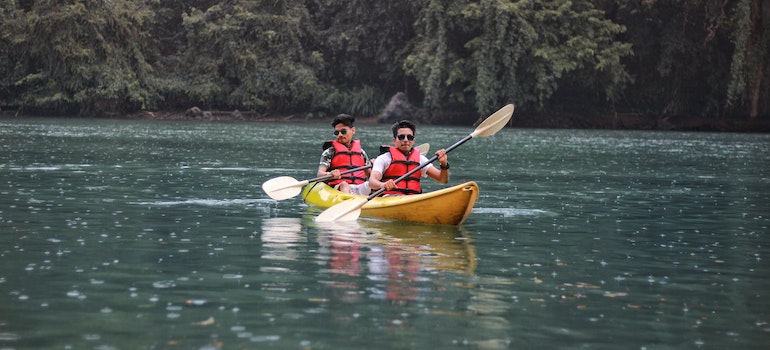 Beyond its recreational and educational spots, Issaquah holds a strategic position in the region's high-tech corridor along I-90. This location is coupled with the presence of several tech companies in and around the zone. It makes it an attractive choice for tech professionals looking for a suburban base and an opportunity to explore the vibrant lifestyles of the Seattle metro area.
Furthermore, Issaquah's commitment to sustainability and environmental preservation is evident in its policies and community initiatives. This emphasis on green living resonates with those who prioritize environmental stewardship in their daily lives.
In essence, Issaquah caters to a wide range of preferences, from outdoor adventurers attracted to the Issaquah Alps to tech professionals eyeing career growth. As people increasingly set their sights on this dynamic town, the services of movers Issaquah provides are sought after to help them settle comfortably.
Newcastle
Celebrated as one of the finest small towns in the nation, Newcastle boasts a harmonious blend of historical significance, modern amenities, and scenic landscapes. Situated gracefully on the eastern shores of Lake Washington, the town's strategic location ensures both serenity and accessibility.
The vibrant Coal Creek Parkway, dotted with shops, eateries, and parks, serves as a bustling hub for residents. Golf enthusiasts, both novices and seasoned players, gravitate towards the Newcastle Golf Club, offering panoramic views of Seattle, the Olympic Mountains, and Lake Washington. Its meticulously designed courses and upscale amenities elevate the golfing experience.
Looking into Newcastle's past, its roots as a pivotal coal mining town are evident. This rich history is encapsulated in landmarks like the Newcastle Cemetery, a somber reminder of the town's industrious past and the sacrifices of its early residents.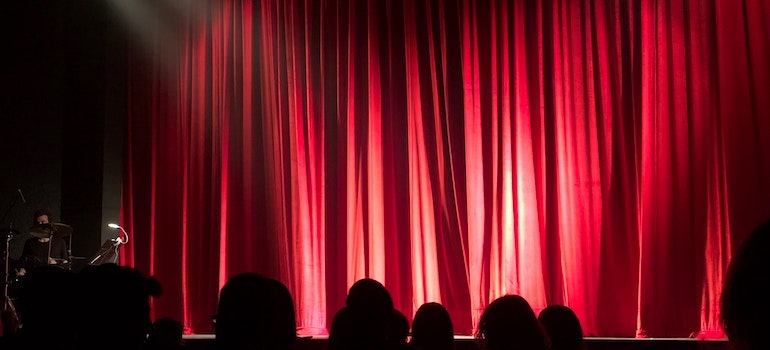 What makes it stand out? Beyond its historical touchpoints, Newcastle is the epitome of suburban tranquility. Its close-knit community feel, paired with the town's proximity to the bustling hubs of Bellevue and Seattle, strikes the perfect balance for those wanting urban convenience without the frenetic pace of city life. Thus, with ample parks, trails, and recreational spots, Newcastle prioritizes the well-being of its residents, fostering a culture of outdoor exploration and relaxation.
Perfect for? Professionals, families, and retirees alike find solace in Newcastle's inviting ambiance. For those yearning for a community that values both heritage and modernity, Newcastle stands out as a prime destination. As many set their sights on this idyllic town, turning to the expertise of movers Newcastle WA ensures a smooth transition into their chosen haven.
North Bend
Surrounded by awe-inspiring mountain vistas, notably the Mount Si, North Bend is truly for nature aficionados. This town seamlessly matches its rich natural beauty with cultural significance, drawing both nature lovers and pop culture enthusiasts. Its claim to fame in the annals of television history comes from being the primary filming location for the iconic TV series "Twin Peaks." Visitors and locals often find themselves sipping a cup of coffee at Twede's Cafe, instantly recognizable as the Double R Diner from the show.
Shopping enthusiasts have their fair share of delights with the North Bend Premium Outlets, which houses an array of top-tier brands, offering a shopping experience that's both diverse and budget-friendly. Still, the heart of North Bend arguably lies in its historic downtown. Wandering through its streets, one encounters charming boutiques, antique shops, and local eateries that echo the town's authentic Pacific Northwest spirit.
Beyond the urban comforts, North Bend beckons outdoor adventurers. Its labyrinth of trails, ranging from beginner to challenging terrains, is a haven for hikers. Also, the serenity of the Snoqualmie River is ideal for fishing and kayaking and adds another dimension to its outdoor appeal.
North Bend is ideal for all those yearning for a balance between untouched natural beauty and the conveniences of the contemporary lifestyles of the Seattle metro. Moreover, its proximity to the broader Seattle metro area, coupled with the tranquility it offers, positions it as a top choice, especially for remote workers and families.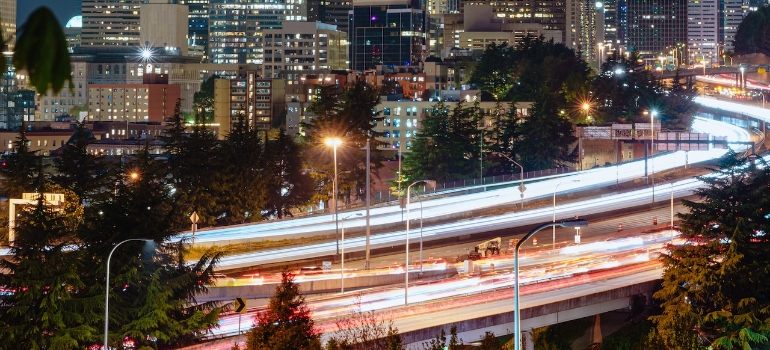 Renton
Located at the southern tip of Lake Washington, Renton has grown from its coal-mining and airplane-manufacturing past to a thriving urban center replete with modern amenities and abundant green spaces. Hence, Renton's bustling downtown offers a blend of historic architecture and contemporary developments, making it a dynamic space for both work and play.
The Renton History Museum, housed in an art deco fire station, serves as a testament to the city's evolution, chronicling everything from its early indigenous inhabitants to its role in the aerospace industry. Also, just a stone's throw away, The Landing emerges as an expansive retail and dining complex, meeting the eclectic tastes of residents and visitors alike.
Renton's natural beauty can be admired at places like the Gene Coulon Memorial Beach Park, where serene views of Lake Washington are complemented by walking trails and picnic spots. Moreover, Cedar River Trail, stretching over 17 miles, offers a haven for cyclists and joggers, showcasing Renton's lush landscapes.
The city's calendar is dotted with events that foster community bonding. Notably, Renton River Days brings together people for a multi-day celebration featuring parades, art exhibits, and live performances, all reflecting the city's diverse and vibrant culture.
Ideal for? Urbanites keen on having nature at their doorstep gravitate towards Renton. And when the allure of this harmonious blend becomes undeniable, many enlist the expertise of movers in Renton WA to facilitate their transition into this unique cityscape.
Edmonds
Nestled along the shores of Puget Sound, Edmonds effortlessly combines the allure of coastal living with a vibrant arts and culture background. Beyond its picturesque waterfront, a walk down Main Street reveals a bevy of local shops, galleries, and eateries that showcase the town's character and appeal to various lifestyles of the Seattle metro.
The town's arts scene is notably vibrant. Driftwood Players Theatre frequently stages local productions, drawing theatre enthusiasts from all around. Additionally, the Edmonds Center for the Arts, housed in the historic 1939 high school building, is a hub for performances, workshops, and community events. Also, for those with a maritime inclination, the Edmonds Marina offers boating and fishing opportunities. The annual Edmonds Waterfront Festival celebrates the town's marine heritage, bringing together locals and tourists for music, food, and entertainment.
Connecting Edmonds to broader horizons, the Edmonds-Kingston ferry provides not just a mode of transportation but a scenic journey. It also links the town to the Olympic Peninsula, inviting new and current residents to hiking, exploration, and weekend retreats. Small wonder that movers Edmonds WA keep busy, as more and more people are drawn to this coastal gem with easy access to both urban amenities and natural wonders.
Residents also take pride in the town's commitment to preserving green spaces. Brackett's Landing North, for example, is a serene space to watch ferries come and go, while Yost Park offers trails amidst lush Pacific Northwest foliage. Why settle in Edmonds? The combination of its rich cultural offerings, scenic beauty, and sense of community makes it a sought-after destination.
A Metro of Many Moods
As you explore the lifestyles of the Seattle metro, it becomes evident that diversity is its greatest strength. This region isn't just a monolithic cityscape; it's a combination of distinctive towns and cities, each presenting its unique pace, culture, and opportunities. From serene waterfronts to dynamic tech hubs, the choices are truly vast and varied. So, as you mull over your next step, remember that in this metropolitan area, there's a niche, a nook, or a neighborhood that's just right for you.
Let our team put together a comprehensive moving plan for you. Complete our simple free quote form or contact us at 1-888-300-7222.