All The Reasons Why People Move to Redmond WA
Redmond, located in King County, Washington, is a city of approximately 72,000 residents and has earned the nickname "Bicycle Capital of the Northwest." Over the years, Redmond has become a popular relocation destination for people from different parts of the country, drawn by its charming small-town feel, thriving economy, and abundant recreational opportunities. One of the best local moving companies Seattle has can tell you why people move to Redmond WA and what makes it an attractive destination.  So, let's explore!
About Redmond WA
Redmond is a vibrant and picturesque city situated in the heart of the Pacific Northwest. With its stunning natural scenery, vibrant downtown area, and friendly community, Redmond has something to offer everyone. It is home to some of the world's leading technology companies, including Microsoft and Nintendo, which have contributed significantly to the city's robust and diversified economy.
The city also boasts an excellent transportation system, a wide range of dining and shopping options, and an extensive network of parks, trails, and outdoor recreational opportunities. From its beautiful parks to its excellent schools, Redmond is a city that offers a high quality of life to its residents and visitors alike.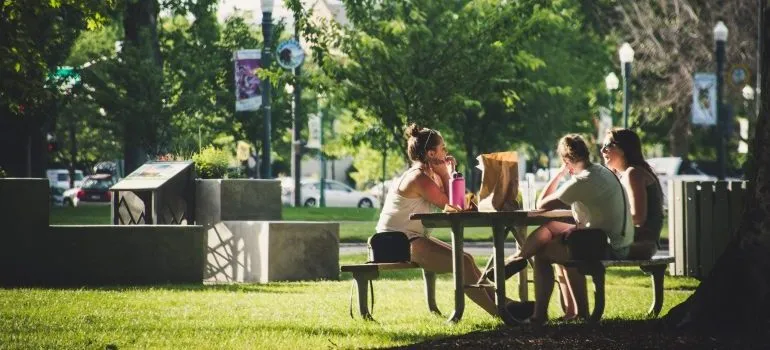 Redmond's Booming Tech Industry
Redmond's thriving tech industry is one of the city's biggest draws, according to local movers Seattle. Some of the world's most prominent technology companies, such as Microsoft, are located within its borders. Microsoft, in particular, has been a significant driver of the city's economy. It employs thousands of people and creates numerous spin-off businesses in the area. Other tech companies, including Nintendo, AT&T, and Honeywell, have also established a significant presence in Redmond, contributing to the city's status as a tech hub in the Pacific Northwest.
The growth of the tech industry in Redmond has had a significant impact on the city's overall economy, creating a range of employment opportunities in various sectors, including software development, IT, and engineering. In addition, the influx of high-paying tech jobs has contributed to the city's overall prosperity, with an increasing number of residents enjoying a comfortable standard of living. The thriving tech industry has also helped to attract other businesses to the city, including restaurants, retailers, and service providers, making Redmond a well-rounded and vibrant place to live and work.
Top-Ranked School System: One of the Reasons Why People Move to Redmond WA
Redmond's top-ranked school system is a significant factor in attracting families and professionals to the city. The Lake Washington School District, which serves Redmond and its neighboring areas, consistently ranks among the top districts in the state. The district's schools have received high marks for their quality of education, academic performance, and extracurricular activities. Additionally, the district has an extensive range of programs to support students with varying needs, including special education, gifted programs, and language immersion programs.
In addition to the quality of education, the school system in Redmond also offers a diverse range of educational opportunities. The district has a strong focus on STEM (Science, Technology, Engineering, and Mathematics) education, with several schools offering specialized programs in these areas. Furthermore, the district offers a range of extracurricular activities, including sports, music, and drama programs, allowing students to explore their interests and talents beyond the classroom.
The high-quality education offered by Redmond's top-ranked school system has had a significant impact on the city's overall community. Cross country movers Seattle offers say that families are moving to Redmond because they are assured their children will receive a top-tier education that prepares them for a successful future. The school system's reputation has also helped to attract businesses and professionals to the city, drawn by the promise of a well-educated and skilled workforce. In summary, the top-ranked school system in Redmond is a vital part of the city's success and continues to be a significant factor in attracting people to make the city their new home.
Discover Redmond's Natural Beauty
Redmond is surrounded by breathtaking natural beauty, and the city has done an excellent job of preserving it while making it easily accessible to its residents. The town boasts several scenic parks, lakes, and trails, including the popular Marymoor Park, a 640-acre park with vast open fields, a climbing wall, an off-leash dog area, and an outdoor summer concert series. The Sammamish River Trail, which runs through Redmond, is a favorite destination for joggers, bikers, and nature enthusiasts. The Redmond Watershed Preserve is another must-visit destination, offering miles of hiking trails, picnic areas, and a picturesque waterfall.
Redmond is also an active community, with numerous recreational facilities and programs for people of all ages and interests. The city has several community centers, swimming pools, and sports fields, offering everything from fitness classes to team sports. Additionally, Redmond places a strong emphasis on environmental sustainability and green living. The city encourages residents to adopt eco-friendly practices, such as recycling, composting, and conserving energy. The city also has several initiatives to preserve its natural resources, such as implementing rain gardens and reducing stormwater runoff.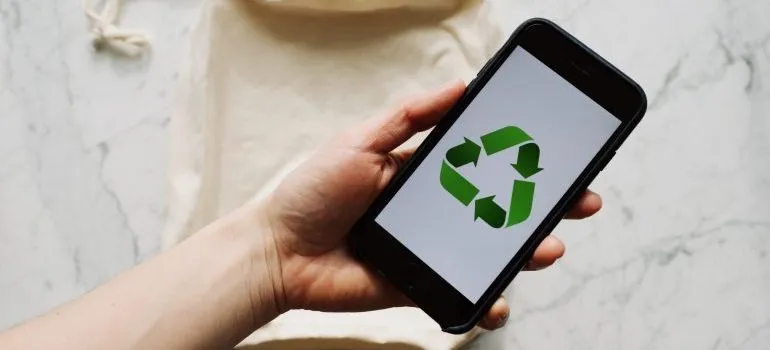 Discover the Family-Friendly Charm of Redmond, WA
Professional international movers in Seattle say that Redmond, WA, has earned a reputation as a top family-friendly destination. The city offers an abundance of amenities and opportunities for all ages. The city's many parks and recreational facilities provide endless opportunities for families to enjoy the outdoors. Marymoor Park, in particular, is a family favorite, offering playgrounds, sports fields, and a rock climbing wall. Additionally, the city's many community events, such as the annual Derby Days celebration and summer outdoor movie series, provide fun and engaging activities for the whole family.
Redmond's family-friendly environment is further reinforced by its top-rated schools, safe neighborhoods, and low crime rates. Families can feel confident that their children are receiving a quality education in a safe and welcoming community. Additionally, the city's robust economy and employment opportunities make it an attractive destination for professionals seeking to build a successful career while raising a family.
The city's emphasis on environmental sustainability also makes it an appealing destination for families concerned about their impact on the planet. Redmond has implemented several initiatives to promote green living, such as its bike-friendly infrastructure and electric vehicle charging stations. Additionally, the city has a strong focus on preserving its natural resources, with programs in place to protect the local watershed and reduce greenhouse gas emissions.
Cultural Diversity is Another Reason Why People Move to Redmond WA
Redmond, WA, has become increasingly diverse in recent years, say movers Redmond WA. There is a growing multicultural population that adds to the city's vibrant and inclusive community spirit. The city's residents come from a wide range of backgrounds, creating a rich tapestry of cultures and traditions. Redmond's welcoming atmosphere fosters a sense of belonging and community, making it an ideal destination for people from all walks of life.
One of the many benefits of Redmond's cultural diversity is the opportunity to explore international cuisine. The city has a thriving food scene that reflects its multicultural makeup, with a diverse array of restaurants serving everything from traditional Indian cuisine to authentic Japanese sushi. Additionally, Redmond hosts several cultural events throughout the year, providing opportunities for residents to learn about and experience different cultures. The annual Lunar New Year celebration, for example, features traditional performances and cuisine from various Asian countries.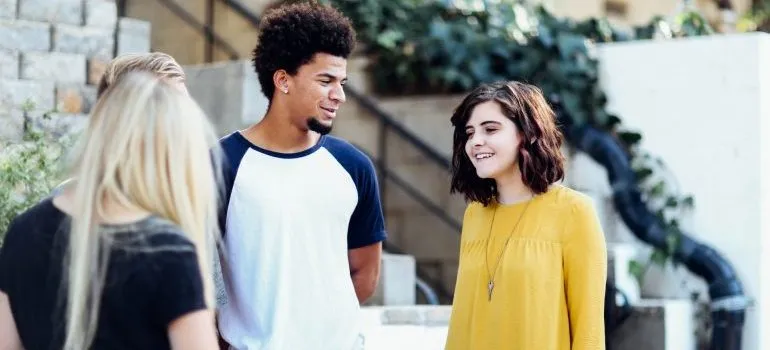 Redmond's commitment to inclusivity and cultural enrichment is evident in the city's many public art installations and community programs. The city has a robust public art program that showcases the work of local and international artists, contributing to the city's diverse cultural landscape. Redmond also hosts several community events that celebrate different cultures and traditions, such as the Diwali Festival of Lights and the Persian Festival.
In summary, Redmond's growing multicultural population, inclusive community spirit, and cultural events and activities make it an ideal destination for those seeking a vibrant and enriching cultural experience. The city's diverse food scene, public art installations, and community programs contribute to its welcoming and inclusive atmosphere, making it a truly unique and special place to call home.
Diverse and Affordable Housing Market
Redmond, WA, offers a diverse range of housing options, from apartments to single-family homes, catering to the needs of both renters and homeowners. The city's real estate market has seen steady growth in recent years, driven by strong employment opportunities and a high quality of life. Redmond's central location and access to major highways make it an ideal destination for commuters seeking a suburban lifestyle within close proximity to Seattle and Bellevue.
Despite its desirable location and robust real estate market, Redmond remains more affordable than neighboring cities such as Bellevue and Kirkland, say moving companies Kirkland offers. This affordability has made it an attractive destination for first-time homebuyers and young professionals looking to enter the housing market. Additionally, Redmond's real estate market has strong investment potential, with many properties experiencing steady appreciation in value over time.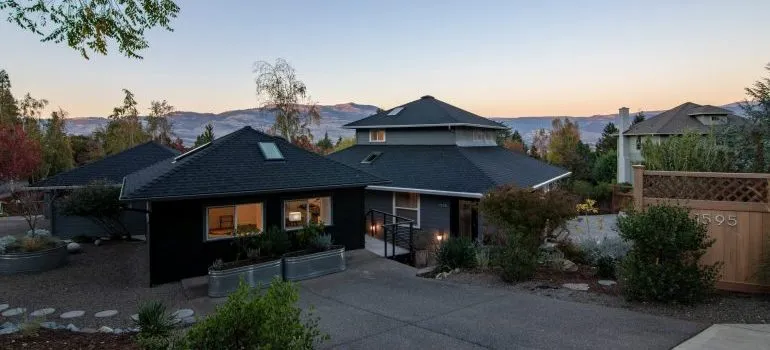 Redmond's commitment to sustainable growth and development is also reflected in its housing market. The city has implemented several initiatives to promote affordable housing and support local renters, such as the Redmond Rental Housing Program. This program provides financial assistance to eligible renters, helping to ensure that the city's housing market remains diverse and accessible.
Good Infrastructure and Transportation
Redmond, WA, boasts a modern and well-connected infrastructure, making it easy for residents to travel around the city and beyond. The city's transportation system is anchored by several major highways and thoroughfares, including State Route 520 and Avondale Road, which provide direct access to neighboring cities such as Seattle and Bellevue. Redmond also has a robust public transportation system, including bus routes and a commuter rail station that provides access to the greater Seattle area.
In addition to its transportation options, Redmond's infrastructure includes a range of modern amenities and facilities that contribute to the city's high quality of life. The city's public facilities, such as its community centers and parks, provide residents with ample opportunities for recreation and relaxation. Redmond is also home to several major technology companies, including Microsoft and Nintendo, which provide employment opportunities and contribute to the city's economic growth.
Redmond's commitment to sustainability is reflected in its infrastructure as well. The city has implemented several green initiatives, such as the installation of electric vehicle charging stations and the promotion of bicycle commuting. The city's dedication to sustainability has earned it recognition as one of the most environmentally friendly cities in the United States.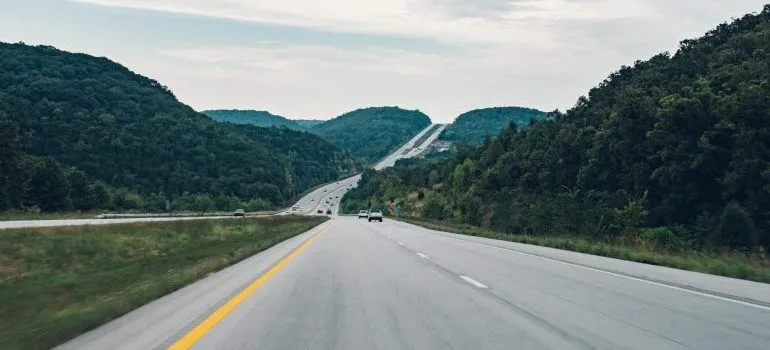 Discover Why People Move to Redmond WA and You'll Join Them
Redmond, WA, is an exceptional destination that offers a combination of factors that appeal to individuals and families. The city's thriving tech industry, top-ranked school system, natural beauty, family-friendly environment, cultural diversity, and modern infrastructure make it an ideal place to call home. HB Move Management reminds you that Redmond's proximity to urban centers like Seattle and Bellevue offers the perfect balance between a relaxed suburban lifestyle and easy access to bustling city amenities.
Redmond is a charming and inclusive community that welcomes everyone. Its scenic parks, lakes, and trails provide ample opportunities for outdoor activities, and its recreational facilities and programs promote an active lifestyle. Additionally, the city's commitment to environmental sustainability and green living reflects its dedication to creating a better future for all. If you still wonder why people move to Redmond WA, it's clear by now: a unique blend of opportunities, amenities, and a strong sense of community make it a must-visit destination for those seeking a balanced and sustainable lifestyle.
Let our team put together a comprehensive moving plan for you. Complete our simple free quote form or contact us at 1-888-300-7222.