Why West Seattle is Ideal for Young Adults Leaving the Nest
Nestled on a tranquil peninsula in the heart of Seattle, Washington, West Seattle beckons with its irresistible charm and idyllic scenery. Luring a new wave of young adults seeking to spread their wings and embark on their own journeys, this hidden gem has quietly emerged as a coveted destination. With the help of our team at Hansen Bros. Moving & Storage Seattle, WA, discover the reasons why West Seattle is ideal for young adults and holds the key to an exhilarating transition into independence. With its captivating landscapes, bustling cultural scene, affordable housing choices, and an abundance of promising career prospects, West Seattle emerges as an unparalleled haven for those eager to script the opening lines of their next life chapter.
Affordability and Housing Options: Making Your First Home in West Seattle
One of the most appealing aspects of West Seattle is its affordable cost of living. In comparison to other popular Seattle neighborhoods, such as Capitol Hill or Ballard, the cost of living in West Seattle is relatively low. According to data from Niche.com, the cost of living in West Seattle is about 8% lower than the Seattle average, and 10% lower than the national average. This makes it an ideal location for young adults who are just starting out and looking for affordable housing options.
West Seattle is Ideal for Young Adults due to the Variety of Housing Options
This area offers a wide variety of housing options to suit every taste and budget. From cozy apartments to spacious townhouses and single-family homes. There's something for everyone in this neighborhood. For those who prefer the convenience and low-maintenance lifestyle of an apartment, there are plenty of affordable options to choose from. If you're looking for a bit more space and privacy, West Seattle movers will happily relocate you to one of the townhouses and single-family homes available in West Seattle.
Tips for Finding the Right Place to Call Home
When searching for the perfect place to call home in West Seattle, there are a few key factors to consider. First, think about your budget and what you can afford. Do some research on the different neighborhoods in West Seattle. This will help you get an idea of the average rent or home prices. Next, consider your lifestyle and what amenities and features are important to you. Are you looking for a quiet residential neighborhood, or a more lively area with plenty of restaurants, bars, and entertainment options? Finally, be prepared to act quickly when you find a place you love.
The Seattle housing market is competitive, so be sure to have all your paperwork in order and be ready to make an offer. Discover why West Seattle is the perfect destination for young adults seeking independence, with its affordable housing options, and easy access to shipping companies Seattle for convenient relocation and logistics support.
Accessibility and Transportation: Navigating West Seattle with Ease
West Seattle offers excellent transit options that make it easy to navigate the neighborhood and access other parts of Seattle. The neighborhood is well-served by buses, which provide convenient and reliable transportation for daily commuting or exploring the city. Metro Transit operates several bus routes that connect West Seattle to downtown Seattle and other surrounding neighborhoods. Additionally, West Seattle is unique in that it offers a water taxi service, which provides a scenic and efficient mode of transportation across Elliott Bay to downtown Seattle.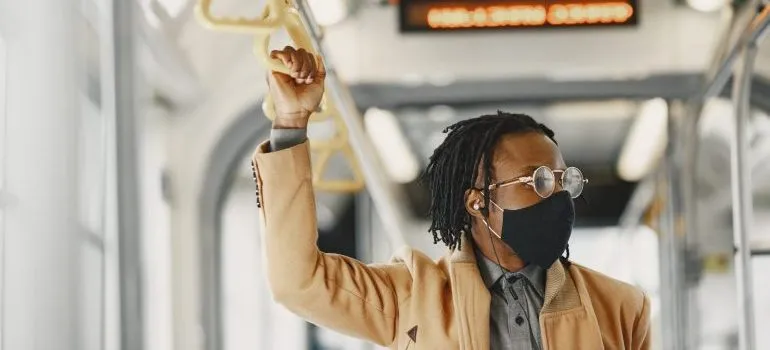 Access to Major Roadways for Easy Commuting
West Seattle boasts convenient access to major roadways. This allows for seamless commuting and travel throughout the city. The West Seattle Bridge, a vital transportation link, connects the neighborhood to downtown Seattle and Interstate 5. This bridge offers a convenient route for those who prefer to commute by car or need to travel outside of the immediate area. In addition to the West Seattle Bridge, the neighborhood is also served by other arterial roads, including Fauntleroy Way SW and California Avenue SW, providing multiple options for efficient travel within and beyond West Seattle.
Plans for Future Transit Improvements
According to local movers Seattle offers, the future looks promising for West Seattle's transit infrastructure. The neighborhood is set to benefit from Sound Transit's light rail expansion project, which aims to extend the light rail system to West Seattle. This expansion will significantly enhance public transportation options. This will provide residents with a fast and convenient way to travel to downtown Seattle, the airport, and other parts of the city. The light rail expansion is expected to improve connectivity, reduce congestion, and further increase the accessibility of West Seattle, making it an even more desirable location for young adults seeking independence.
Thriving Local Business Scene: Exploring the Best of West Seattle's Independent Businesses
West Seattle's local business scene is known for its thriving food and beverage industry, with a variety of independent cafes, restaurants, and bars that offer a unique and diverse dining experience. From casual diners to upscale eateries, there's something for every taste and budget. Some of the most popular dining spots in West Seattle include:
Bakery Nouveau. Known for its delicious pastries and bread, Bakery Nouveau has been a favorite of locals and visitors alike since it opened its doors in 2006.
Ma'ono. A Hawaiian-inspired restaurant that serves delicious dishes made with locally-sourced ingredients, Ma'ono is a must-visit for those looking for a unique dining experience.
Beveridge Place Pub. A neighborhood staple, Beveridge Place Pub is a cozy spot that offers an impressive selection of craft beers and ciders, along with tasty pub fare.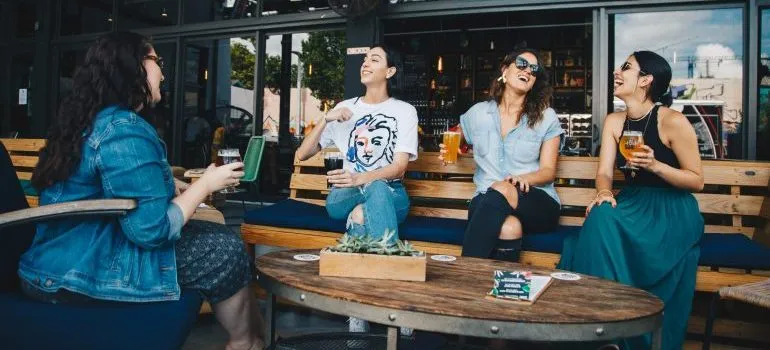 Support for Local Businesses through Farmers' Markets and Community Events
West Seattle residents take pride in their community and support local businesses through a variety of initiatives. One of the most popular ways to support local farmers and businesses is through the West Seattle Farmers Market. Held every Sunday, the market features local produce, artisanal products, and handmade crafts. It's a great way to meet the people behind the products and learn more about the local food and beverage scene.
In addition to the farmers market, West Seattle hosts several community events throughout the year that celebrate local businesses. The West Seattle Summer Fest is a three-day event that showcases local artisans, food vendors, and live music. It's a great opportunity to support the community while having fun with family and friends. International movers Seattle has to offer say that people moving to West Seattle from other countries love visiting events such as this one.
Unique Shopping Experiences at Independent Boutiques and Shops
West Seattle's independent boutiques and shops offer a shopping experience that is unique and distinct from what you'll find at big box stores and malls. The neighborhood is home to several independent boutiques that offer a curated selection of clothing, jewelry, and home decor. Some of the most popular shops in West Seattle include:
Click! Design That Fits. A boutique that features handmade jewelry, artisanal gifts, and unique home decor.
Fleurt. A floral and gift shop that offers fresh flowers, plants, and a curated selection of home decor and gifts.
Easy Street Records. A beloved record store that features new and used vinyl records, CDs, and music memorabilia.
West Seattle's local business scene caters to a diverse range of interests, offering delightful dining options, distinctive shopping experiences, and exciting community events. Whether you crave a mouthwatering meal, seek out one-of-a-kind shopping treasures, or yearn for engaging social gatherings, there's something to satisfy every taste in West Seattle. And besides, by supporting independent businesses, you'll not only be able to enjoy high-quality products and services, but you'll also be helping sustain the local economy and community. So, if you're planning a move to Seattle, make sure to check out reputable moving services Seattle has in store for a smooth and hassle-free relocation.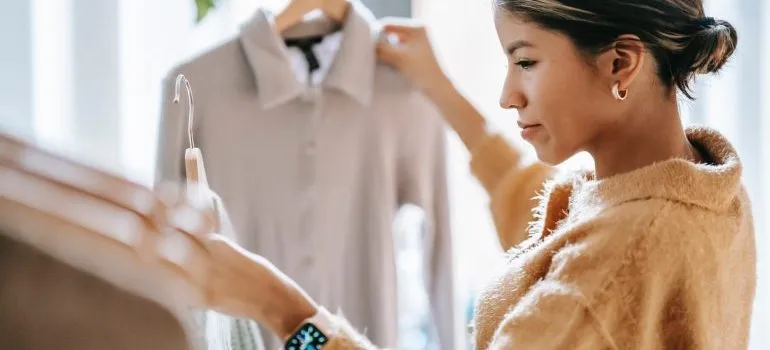 Natural Beauty and Outdoor Recreation: Embracing West Seattle's Stunning Waterfront and Parks
West Seattle's waterfront location and stunning views make it a haven for nature lovers and outdoor enthusiasts. From beaches to parks, there are plenty of opportunities to explore the natural beauty of the area.
One of the most popular destinations in West Seattle is Alki Beach, which offers stunning views of downtown Seattle, the Olympic Mountains, and Puget Sound. The beach is a popular spot for sunbathing, swimming, and beach volleyball. There are also several restaurants and cafes along the beach that offer delicious food and drinks.
Another popular destination for outdoor enthusiasts is Lincoln Park, which features miles of hiking trails, picnic areas, and a saltwater beach. The park is also home to a heated outdoor saltwater pool, which is open to the public during the summer months.
Activities for Outdoor Enthusiasts
West Seattle offers a variety of outdoor activities for all skill levels. Some of the most popular activities in the area include:
Hiking. West Seattle is home to several hiking trails. Two famous ones are the 2.6-mile loop trail at Schmitz Preserve Park and the 3.9-mile trail at Fauntleroy Park.
Paddleboarding. Alki Beach is a popular spot for paddleboarding, with calm waters and stunning views of the Seattle skyline.
Kayaking. West Seattle offers easy access to Elliott Bay and Puget Sound, making it a great spot for kayaking.
Whether you're looking for a relaxing day at the beach or an adventurous hike, West Seattle's natural beauty and outdoor recreation opportunities make it the perfect destination for nature lovers and outdoor enthusiasts alike. If this makes you want to move to West Seattle from a different state and you need help to make it smooth, consider hiring reputable cross country movers in Seattle for a stress-free and efficient move.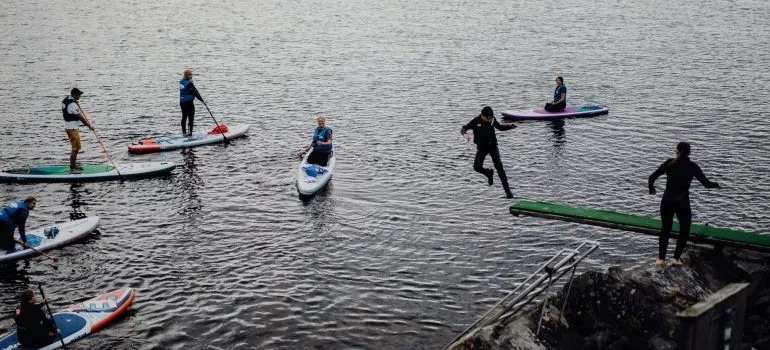 Strong Sense of Community: Embracing West Seattle's Tight-Knit and Welcoming Atmosphere
West Seattle has a strong sense of community, with a tight-knit and welcoming atmosphere that makes it a great place to call home. Whether you're a longtime resident or a newcomer, there are plenty of opportunities to get involved in the community and make new friends. One of the best ways to experience a sense of community in West Seattle is by attending the many annual community events and festivals that take place throughout the year.
In addition to community events, there are also plenty of opportunities to get involved in local organizations and volunteer your time to help others in the community. The West Seattle Food Bank, for example, relies on volunteers to help distribute food to those in need. Therefore, West Seattle is ideal for young adults who love helping others.
Proximity to Downtown Seattle: Experience the Best of Both Worlds in West Seattle
Living in West Seattle offers the best of both worlds. There's easy access to the heart of Downtown Seattle while enjoying a more relaxed and laid-back pace of life. The neighborhood's proximity to the city center provides numerous advantages for work, entertainment, and cultural experiences.
For young adults leaving the nest, the proximity to Downtown Seattle offers excellent job opportunities and a shorter commute. Many major employers and companies are located in the downtown area. This makes it convenient for West Seattle residents to access job prospects and advance their careers. And to those whose lifestyle demands additional storage space, West Seattle offers a variety of options. Self-storage facilities are conveniently located and accessible, making it easy to find a secure and affordable self-storage Seattle has to offer.
Advantages of Living Close to the City While Enjoying a Relaxed Pace of Life
What sets West Seattle apart is the ability to retreat from the hustle and bustle of the city after a long day. The neighborhood offers a more relaxed and laid-back atmosphere compared to the busy streets of downtown. You can escape the crowds and enjoy the tranquility of Alki Beach or take a leisurely stroll through Lincoln Park, all within minutes from your home. Living in West Seattle allows you to enjoy a quieter community vibe. The charming local shops, cafes, and restaurants offer a sense of familiarity and connection. It provides a balance between urban conveniences and the comfort of a tight-knit community.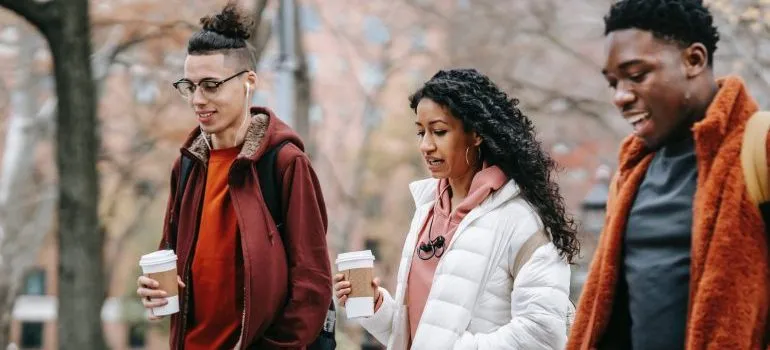 Educational and Job Opportunities: Unlocking Potential in West Seattle
West Seattle provides young adults leaving the nest with promising educational and job opportunities. South Seattle College, located within the neighborhood, offers a diverse range of academic programs and courses. It empowers residents to pursue higher education conveniently. Whether aspiring to earn an associate degree, acquire vocational skills, or engage in specialized courses, South Seattle College provides avenues for personal growth and learning.
Moreover, the area experiences a thriving job market, with industries like technology, healthcare, and creative sectors driving employment opportunities. From startups to established companies and local businesses, West Seattle and its surrounding neighborhoods offer a diverse array of employment options. This ensures that young adults can find meaningful work without having to commute long distances. This allows for fostering a balanced and convenient lifestyle.
In addition to educational and job prospects, West Seattle provides valuable networking opportunities for young adults. Local business associations, such as the West Seattle Chamber of Commerce, create platforms for professionals, entrepreneurs, and business owners to connect and collaborate. These networking events facilitate idea exchanges, potential career advancements, and fruitful collaborations.
Furthermore, the neighborhood hosts various meetups and industry-specific gatherings. These events enable individuals to expand their professional circles, stay updated on trends, and tap into valuable resources. West Seattle is fostering a supportive and engaging community. And it equips young adults with the tools and connections necessary for their personal and professional development. It is establishing the neighborhood as an ideal destination for those seeking growth and opportunities.
Why West Seattle is Ideal for Young Adults
West Seattle presents an unbeatable package for young adults seeking a fresh start. A unique and desirable environment for residents is a mixture of:
affordability;
variety of housing options;
proximity to Downtown Seattle;
the neighborhood's natural beauty;
outdoor recreational opportunities;
its thriving local business scene;
and a strong sense of community.
Furthermore, West Seattle provides access to educational and job opportunities while fostering valuable networking connections. It offers the perfect balance between urban living and a laid-back lifestyle. Altogether, these factors make West Seattle an ideal destination for young adults leaving the nest. Are you ready to try?
Let our team put together a comprehensive moving plan for you. Complete our simple free quote form or contact us at 1-888-300-7222.