Best suburbs to raise a family in Seattle
There are so many factors that you must consider before you decide where to move your family. Making a wrong decision, in this case, could cause you financial and all sorts of other problems. That is why it is very important to do thorough research before you decide to call movers and packers Seattle. Of course, when searching for the best suburbs to raise a family in Seattle, safety and good schools should be your priorities. But in order to find a really good place for your family, you will have to consider other things as well.
What makes for a good family neighborhood?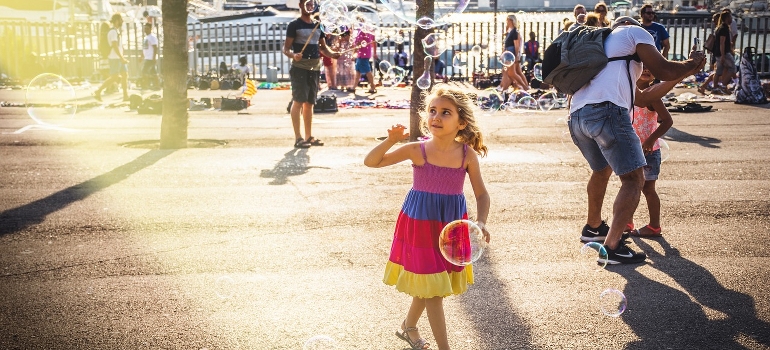 When you are choosing a good place to settle with your family, you need to be very attentive. To start with, kids can be very sensitive when it comes to moving. If you had trouble explaining to them why you need to move, you better make sure that they like the new place. Also, moving is very expensive. You do not want to pay for international commercial shipping companies twice just because you did not think about this well. So, here are some things worth considering when it comes to choosing the right family neighborhood:
Safety should be your number one priority when searching for a good family neighborhood in Seattle
Good schools are also one of the main factors that make a neighborhood suitable for a family
Lots of opportunities for outdoor activities
A great number of other families
Access to good medical care
Good public transportation
Those are the most common things that you should consider when searching for a family-friendly neighborhood in Seattle. Of course, you will not find a place that fulfills all those criteria. Therefore, think about the things that are most important to you and start searching from there.
List of best suburbs to raise a family in Seattle
If you cannot decide which of these criteria are most important to you, and you are eager to call your residential movers Seattle and move, we have prepared a list of top suburbs for families in Seattle to give you some ideas. These places are proven family-friendly, so you will not make a mistake no matter which one you choose.
Sammamish
Redmond
Bellevue
Mercer Island
Issaquah
If you are looking for the best place to raise a family, choose Sammamish
Sammamish is a place with a population of 64,000. You can regularly find it on the best places for families in Washington lists. And it is no surprise.  It is a nice and very clean quiet town with top-rated schools. The place is also full of nice restaurants, coffee shops, and parks. And it is a home for many families. The place is safe with hardly any crimes committed. Moreover, there are many opportunities for different outdoor activities. Sammamish is certainly one of the best suburbs to raise your family. If you are in a hurry to move and you do not even have enough time to read this article completely, call movers Seattle and move to Sammamish. You will certainly not make a mistake.
Redmond is another nice place that you and your family would certainly enjoy
Another great and safe place near Seattle with a suburban feel, highly rated schools, and lots of available outdoor activities is Redmond. If you decide to move your family here, you will enjoy the view of the Cascade Mountains, and large parks. Also, the town is known as the Bicycle Capital of the Northwest. So if you are into cycling, you won't find a better place than Redmond. If you like what you hear, you can call your moving company and move to Redmond without second-guessing.
When you are looking for best suburbs to raise a family in Seattle move to Bellevue
Bellevue is a fantastic city to live in. It is very safe. The streets are clean and neighborhoods are well maintained. It has a well-developed transportation system that enables students that attend Bellevue's highly rated schools to move around the city with ease. The place is home to many families from all over the world. You can find families from Poland, India, Romania, Spain, etc. The kids that grow in such an environment are bound to be more open to the world.  That is why Bellevue is on our family-friendly Seattle suburbs list.
If the nice weather is one of the things that you are looking for check out Mercer Island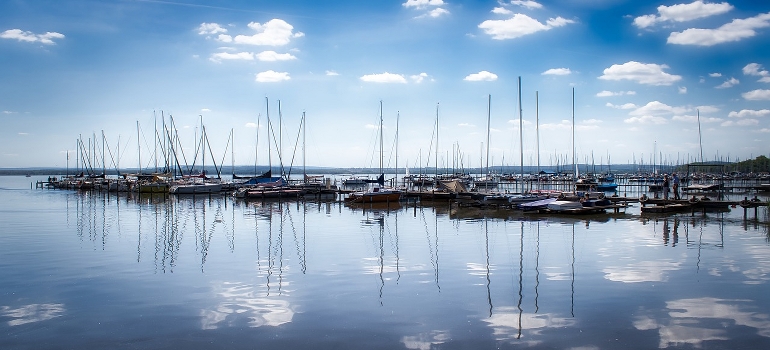 The next place on our list is Mercer Island. It is a small and quiet town. One of its main benefits is safety. However, people who live here complain about the city's lack of entertainment options and that the place is pretty boring. That is probably one of the reasons for such high safety.  But if you do not like to go out in the evening, Mercer Island could be a place for you. Mercer Island has highly rated schools and it is a home for many international students. One of the main advantages of Mercer Island is its nice weather, which is not typical for the Seattle area. Also, this place is a little bit on the expensive side.  And it is mostly occupied by high-income families.
Issaquah is a small, quiet, and boring town. A perfect place to raise a family
Issaquah is another suburb of Seattle that is recommended for families. It has a population of 36,938 and offers a mix of an urban and suburban feel. It is a very friendly community and home to many young families. The place is also packed with small owned businesses. So if you have the entrepreneurial spirit, Issaquah could be a perfect place for you. The schools, of course, are highly rated and the place is very safe. Also, like other similar places, the town lacks entertainment options. And there is not much to do here except to enjoy nature. But families usually do not ask more than that.
Set your criteria before you continue your search
These are currently the best suburbs to raise a family in Seattle. Of course, there are many more great places that you can find. If you are planning to continue your search, make sure that you set strict criteria that you will follow. That is the only way to find a perfect place for you and your family.
Let our team put together a comprehensive moving plan for you. Complete our simple free quote form or contact us at 1-888-300-7222.