How to find reliable shipping services
While you may be ready to make your shipment, you are probably hesitant when choosing the company to complete that task. This is a common issue we will be glad to help you with. After all, when looking for quality amongst all the shipping companies Seattle offers, one has to make an educated decision. It is with that in mind that we present to you a way to find reliable shipping services.
Advice on how to find reliable shipping services
Just like choosing a moving company in Washington, there will be plenty of things you would need to be mindful of like their tools, their services, the overall price as well as the experience as a whole. However, including all of these factors in your decision is the best way towards finding exactly what you need.
Check the company's registration and licensing
One of the most important things when it comes to the choice of shipping services is checking whether the cargo shipping company providing them is fully compliant with the moving industry standards. Thus, you ought to check their registration and licensing and compare them. Simply put, a shipping company that is professional and reputable will be able to provide their NVOCC number with the Department of Maritime commission.
In case you are looking into a domestic shipping company that functions within the United States, see that the company is registered with the states in which it delivers.
International commercial shipping companies as well as the regular ones associate with AMSA, FIDI, or RIM. These are reputable associations that high-end movers want to be affiliated with and tend to have a very good level of customer service.
Find out more about cargo loading services
Cargo loading services that the companies offer differ plenty from each other. So, when in search for the best company to move your items, you should ask about the loading services they offer.
One of the most popular is often referred to as door to door shipping. In this case, the shipping company will pack and load your items and deliver them right to your chosen destination. In other words, you will have to do the bare minimum work to complete the move yourself.
See about the variety of container size and their capacity
The size of your shipping crates Seattle can offer, as well as the containers to transport them, will largely depend on the number and size of the belongings you plan on transporting. You can expect the standardized size of shipping containers to be 20′ and 40′. In most cases, household goods and vehicles are shipped this way. If you plan on shipping perishable items, for example, you will need a temperature-controlled container.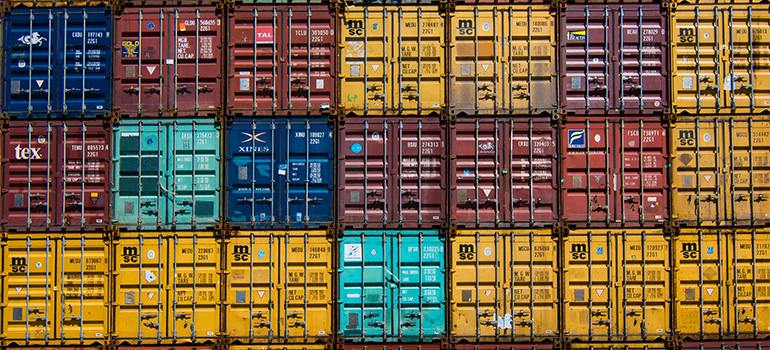 Items such as rare or expensive paintings, rare furniture, or antique belongings that may be affected by heat are also best shipped in temperature-controlled containers. They are refrigerated and will keep everything in perfect condition.
Learn about cargo tracking tools
With all the technological advances we have these days, cargo tracking tools are available to customers readily. You can expect to receive an online code to see where your ship is in transit. You can also receive emails that update you on your items' travels. Make sure to ask about these tracking options. Certain cargo shipping companies may charge an additional fee for this service, while others tend to include them in the overall price. See that you ask anything that you wish to know regarding the company's form of tracking.
What does the overall price have to say?
Expect some cargo shipping companies to offer one price for ocean freight and then list additional charges afterward. It may seem that additional fees are being added on, and it is not far from the truth. What you ought to do is compare the overall price of the items shipped and ask about fees such as fuel, valuation coverage, tracking, etc. There should be no hidden fees, and you should always ask for a breakdown of the overall price before you choose to use the company's services.
Meet the industrial standards
As you might have guessed, there are industry standards when it comes to shipping items overseas. It is up to you to make sure your company adheres to laws and regulations by the government to which you are sending your goods. The Seattle freight forwarder you choose to pack, wrap, and ship your belongings has a network of professional agents around the globe who can handle the container when it arrives at its final destination.
Inquire about valuation
In truth, most shipping companies offer valuation protection on your goods from the beginning to the end of the voyage. Still, it is vital to ask this question. In case something goes wrong with the ship, you should know that your items are guaranteed insured. Usually, the main shipping companies cover the minimum valuation which is $0.60 per pound. If you are interested in more valuation coverage on your goods, consider purchasing supplemental valuation. The shipping company you choose may also suggest an valuation coverage company it partners with.
Are there holding facilities provided?
What happens if your goods arrive earlier than planned? Or later? Where will they be in that case and what is the charge? Asking this question in time will do good to save you plenty of money and hassle. It would be a great load off your shoulders to know that once your goods arrive, there are storage days included. When picking up your items late, ask about the fee and where your belongings are at. If your items need refrigeration, find out whether the holding facilities are capable to facilitate this. In case your goods are heat susceptible, ask about air conditioning.
Any discounts involved?
Last but not least, when you want to find reliable shipping services, look for discounts. By comparing them from various cargo shipping companies, you will learn a lot. Cargo shipping is a business, which means there is always room for negotiation. You can also consider trying different dates if you are flexible. It can result in a lower cost of the shipping.
Let our team put together a comprehensive moving plan for you. Complete our simple free quote form or contact us at 1-888-300-7222.