"Great team of guys. Professional and gave the extra effort needed to protect our furniture from damage. I have used Hansen Bros. 3 times in 12 years for local moves and all were great experiences. Save your back and let them do the heavy lifting!"
Frank F./ Seattle, WA
"Everybody at the company was very professional and gave great service. Price was competitive and the moving crew was on time and very efficient."
Clive B. / Mercer Island, WA
One of the most critical factors to consider when relocating a company is to find reliable office movers Seattle businesses have relied on in the past that can help you relocate with minimal disruption and aggravation. A reputable moving company should help you conduct the move planning and then remain involved all the way through the final resettling process. Skilled professional movers with highly trained moving crews are indispensable for successful office relocation. Hansen Bros. Moving & Storage is one of the top office movers Seattle has to offer, and we are very pleased that you find yourself on our website. Contact our company today and get a free, commitment-free moving estimate for your office relocation.

To begin, we always put the customer and their needs first. That means that we are going to do whatever it takes to anticipate the needs of our customers and be there for them through every step of the moving process. Hansen Bros. will partner with your team from day one till the moment all of your office inventory has been delivered, unloaded, and installed. Simply put, we'll be there to help you both move and settle into your new office space seamlessly.
Why Choose Us
History
Hansen Bros. Moving & Storage is locally owned and operated by the same family for four generations, since 1890. We have a well-established reputation for service quality and reliability with a high percentage of repeat household and commercial clients.

Professionalism
We're a certified ProMover by the American Moving and Storage Association with A+ rating with the Better Business Bureau, voted "Best in Western Washington" in 2009 and from 2011 to 2016 by KING5. Our company is fully licensed and insured and member of WMC and AMSA.

Value
Hansen Bros. Moving & Storage provide free, no-obligation in-home estimate and competitive rates, including low minimum rates for shipments moving under 300 miles. We've set a refund policy for unused packing materials and three Puget Sound locations to help clients save on travel fee costs.
Why hire our team of office movers Seattle locals use?
Hansen Bros. Moving & Storage is known as one of the most dedicated and trustworthy office moving companies Seattle has to offer. Knowing your goal is undoubtedly to relocate your business with ease and peace of mind. Your next step should be to get in touch with the most reliable business movers in Seattle as soon as possible.
Our moving company was founded over a century ago. And over the many years spent in the moving industry, we've become experts on office moving. Our team has knowledge of what needs to be done, how to prioritize, and the right ways to get the job done on time and on budget. In the end, we take great pride in providing our customers with the best moving solutions any moving company in the market can offer.
The process of planning and coordination
Through a step-by-step planning and coordination process, our highly experienced office moving team can adeptly take your company's move from overwhelming to stress-free and organized. With one phone call to Hansen Bros. Moving & Storage, a business relocation expert will work with your company's relocation team to do the following:
Review your move to determine an appropriate schedule, crew staffing requirements, equipment & supply needs, and address any special requests or considerations.

Determine and coordinate move logistics, including building access, parking, etc.

Implement effective labeling plans using the Hansen Bros. Moving & Storage

3-step labeling system

.

Conduct move preparation meetings with your company's employees.

Provide trained and thoroughly background-checked movers and furniture installers to efficiently and safely complete your move.

Ensure a successful relocation by staying involved every step of the way!
Whether you are relocating your business across town, to a different state, or overseas, you can rely on our company as the premium choice for your project. Our hassle-free service will ease the challenge of moving into a brand-new office space. Whether a building-to-building move or employee relocation, we help to get all of the work done.
We are one of the best office moving companies Seattle businesses recommend
Here at Hansen Bros. Moving & Storage, we understand that many employees and their families depend on your company's uninterrupted performance. So, time is of the essence when it comes to business relocation. And we are prepared to deliver on your timeline. We pledge to do our part in making sure that your move occurs quickly and efficiently, minimizing disruption and downtime. 
Furthermore, we are confident that our highly competitive pricing will allow you to secure the highest quality service available without blowing your office relocation budget.
We take great pride in the unmatched attention we dedicate to our customers, from their initial inquiry to the completion of their project. After over a century in business, we are well aware that we exist because of our valued customers. Therefore, we decided to pay attention to the client to a whole new level. With Hansen Bros. Moving & Storage, our customer support department is going to be at your disposal at all times. All you would have to do is to get in touch with us.
Therefore, if you are looking to relocate at affordable rates and with the help of responsible office movers Seattle, call our agents today. We will schedule your free moving estimate in no time. The sooner you call us, the sooner we will be able to get things done.
The services you can get from our Seattle office movers
Hansen Bros. Moving & Storage specializes in moving offices of all sizes. We have developed proprietary techniques and efficient systems and procedures designed to significantly reduce the most common pitfall of business relocations – the downtime. So, in terms of office moving, we can provide you with the following office services:
Building to Building
Internal Moving
Furniture Handling
Records management
Third-party services arranged by Hansen Bros.
Building to building relocation services
Whether your office relocation involves a one-person or a one-hundred-person office, we can provide planning services, moving crews and trucks, and all necessary equipment to safely and efficiently complete your move to a new location. 
We specialize in assisting businesses moving locally and businesses making interstate moves. Hansen Bros. Moving & Storage can arrange your building-to-building move here in the Seattle area or from or to any point within the United States as an agent for Allied Van Lines.
Internal relocation services
Whether you require a single office to be moved internally or an entire floor reconfigured, we can help. We will work with your company to efficiently complete the project on time and within budget. Additionally, Hansen Bros. Moving & Storage can assist with the planning and phasing of internal moves. After all, proper planning and phasing are critical with broader internal office reconfigurations.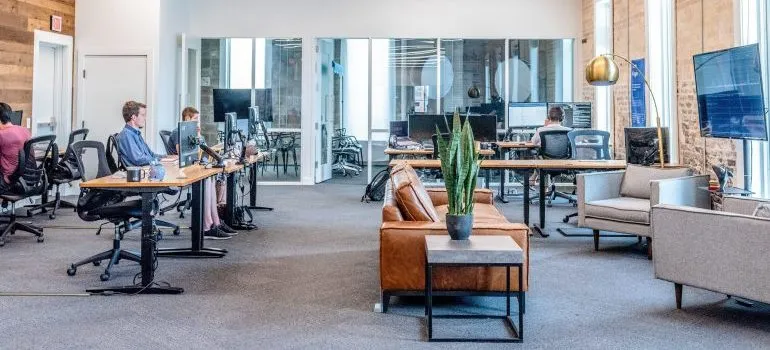 Furniture disassembly & reassembly services
Hansen Bros., along with our professional vendor partners, can assist with all of your furniture and workspace needs including:
Disassembly and reassembly of furniture during a building-to-building move, including cubicles, modular desks, conference tables, and shelving.
Reconfiguration of cubicles during an internal office move.
Installation of several different furniture brands, including Herman Miller, Steelcase, Hayworth, BPI, and many others.
Wall-mounting services, including whiteboards, shelving, and pictures
Ultimately, it is important to point out that our installers will take the time necessary to ensure that modular furniture is properly leveled after installation is finished. After all, reliability is our reputation. Therefore, we will not leave your premises until all parties are content with the project.
Packing & unpacking services
Hansen Bros. Moving & Storage can provide packing and unpacking services Seattle business need for libraries, file rooms, supply rooms, and warehouse inventory. Also, to ensure the organized transfer of your library, file room, or inventory materials, Hansen Bros. has developed a labeling system to ensure that all items are appropriately placed at the new location.
Hansen Bros. will provide specialized equipment, including library carts and inventory carts to ensure safe transport of materials. Stretch wrap is used on the carts during the move to ensure materials and equipment are not lost or damaged.
So, if you are looking for reliable and safe help with packing and unpacking, call us. We look forward to the opportunity to serve you and your company.
Employee relocation services
As an agent for Allied Van Lines, Hansen Bros. Moving & Storage can develop a comprehensive employee relocation program tailored to the unique needs of your company. With a single phone call, our team of professionals can begin working with your relocating employee immediately to help facilitate a stress-free and timely household move. With our help, your employees will be relocated and back at work in record time.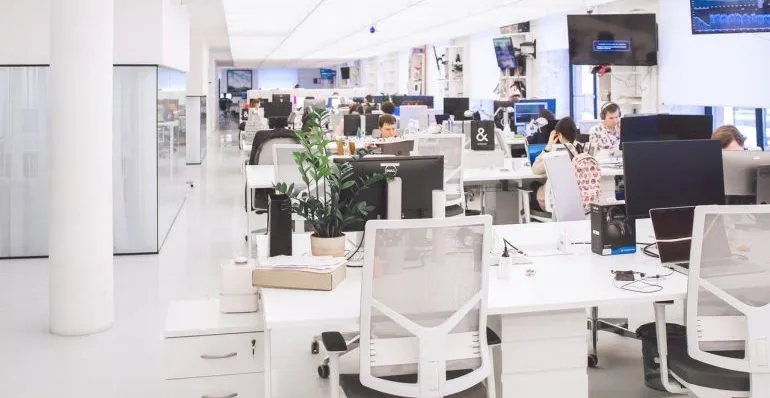 Seattle storage services
We provide commercial storage services in Seattle as well. We offer both full-service storage and self-storage solutions. It is up to you to choose which one works best for your needs.
Full-service storage
Hansen Bros. Moving & Storage will provide a moving/install team to pick up and/or deliver items to or from your office.
All items are stored within a secured warehouse environment (4 locations).
Access to the storage unit can be arranged by any person authorized by your company to do so.
Self-storage
We can deliver one or more portable storage units to your business.

Once packed, all it takes is a phone call to schedule their pick up.

Filled storage containers are then transported back to one of our secured warehouses until you are ready to access them or have them redelivered to you.

Access to the storage unit can be arranged by any person authorized by your company to do so.
Records Management
If you are looking for help managing your records offsite, you are in the right place. One of the services that Hansen Bros. specializes in is a cost-effective solution to managing your records offsite. If this service is something needed by your company's Seattle office, just give us a call today, and we will find a way to come up with a customized plan just for your business.
Third-party services – Coordinated by Hansen Bros. Moving & Storage
The most successful office relocations typically require a team approach that includes various third-party services in addition to a highly respected moving and storage company that specializes in office moving. While it is certainly possible to take a do-it-yourself approach to assemble a team that may include workstation installers, electricians, computer technicians, trash haulers, etc., this can be a difficult and highly time-consuming endeavor. Even after successfully assembling a team, there is still extensive coordination, scheduling, and management of the third-party services that one has to perform. 
Over the decades, Hansen Bros. has assembled a wide variety of top-notch service providers that we partner with on commercial moves and office relocations. As there are so many other matters to be addressed when relocating a business, we highly encourage our customers to allow us to expertly manage the moving logistics and third-party services so that they can address the many other matters at hand.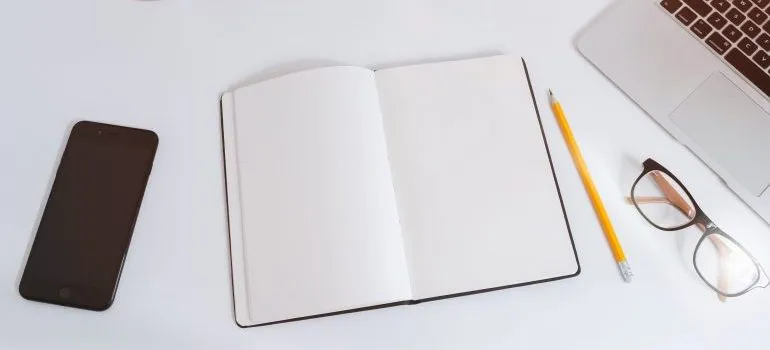 What do our coordinated third-party services include?
The good news is that Hansen Bros. Moving & Storage already has a vetted team of professional service providers that may be required for your office relocation. The following is a partial list of the third-party services with which we have long-standing relationships:
Security services

Space planning services

Furniture touch-up services

Computer and electronics disconnect and reconnect services

Electronics Recycling Services

Cubicle electrical/cabling service

Furniture cleaning services

Pre-move / Post Move office cleaning services
As you can see, by hiring us, you are investing in a moving process where all details are addressed and with options. Office relocations require extensive planning and we welcome the opportunity to speak with you about your project as early in the process as possible. Simply get in touch with us by phone or through our website – we promise you will not regret it!
Hansen Bros. Moving & Storage is your best option when it comes to office moves
As you can see, by hiring Hansen Bros. Moving & Storage, you will receive much more than just the most respected and trusted office movers Seattle has to offer. We will offer you a cost-effective and holistic solution that ensures your office relocation is completed on time, on budget, and with no unwelcome surprises. So, make sure to call us today and book your free, no-obligation moving estimate with one of our highly experienced professional commercial moving consultants.
Let our team put together a comprehensive moving plan for you. Complete our simple free quote form or contact us at 1-888-300-7222.