Museum & Library Relocations
"Great team of guys. Professional and gave the extra effort needed to protect our furniture from damage. I have used Hansen Bros. 3 times in 12 years for local moves and all were great experiences. Save your back and let them do the heavy lifting!"
Frank F./ Seattle, WA
"Everybody at the company was very professional and gave great service. Price was competitive and the moving crew was on time and very efficient."
Clive B. / Mercer Island, WA
Moving specialized facilities, particularly when it comes to museum and library relocations, demands a unique blend of precision, care, and expertise. At Hansen Bros. Moving & Storage, our decades-long track record speaks volumes. We possess the requisite knowledge and hands-on experience to ensure your treasures are relocated safely and efficiently. Contact us to discuss your requirements and join our legacy of satisfied clients.
Why Choose Us
History
Hansen Bros. Moving & Storage is locally owned and operated by the same family for four generations, since 1890. We have a well-established reputation for service quality and reliability with a high percentage of repeat household and commercial clients.

Professionalism
We're a certified ProMover by the American Moving and Storage Association with A+ rating with the Better Business Bureau, voted "Best in Western Washington" in 2009 and from 2011 to 2016 by KING5. Our company is fully licensed and insured and member of WMC and AMSA.

Value
Hansen Bros. Moving & Storage provide free, no-obligation in-home estimate and competitive rates, including low minimum rates for shipments moving under 300 miles. We've set a refund policy for unused packing materials and three Puget Sound locations to help clients save on travel fee costs.
Overcoming Challenges of Museum and Library Relocations with Hansen Bros.
The process of relocating museums and libraries presents distinct challenges that differ significantly from standard moves. Museums house invaluable and often delicate artifacts that require special care. Libraries, on the other hand, hold vast collections of books and manuscripts that need organized and systematic handling to ensure order is maintained.
Furthermore, both institutions often utilize specialized storage solutions that are integral to their function and also need relocation. Recognizing these complexities, the Hansen Bros. team is poised to offer tailored assistance.
Systematic Inventory Management
Losing track during such a large-scale move is not an option. Our systematic inventory management ensures that every piece is accounted for during the move, from start to finish.
Specialized Packing & Handling
With our knowledge of art conservation and book preservation, we ensure that each item, whether a rare artifact or a vintage manuscript, is packed using materials and techniques that protect its integrity. Hansen Bros. owns a large number of purpose-built library carts designed for easy organization, protection, and efficiency.
Experienced Personnel
Our team has undergone specific training to handle the unique demands of museum and library relocations. This training, combined with our joined experience, ensures that your institution's treasures are in the most competent hands.
At Hansen Bros. Moving & Storage, we're not just movers managing museum and library relocations; we're caretakers of history, culture, and knowledge. Ask our representative for a transparent, detailed, complementary moving estimate, and let us assist you in preserving the legacy of your institution.
Hansen Bros. Notable Projects
Over the years, Hansen Bros. Moving & Storage has been entrusted with significant relocation projects, marking our credibility in the industry. A few of our notable endeavors include:
University of Washington Libraries: Suzzallo Library, Allen Library, and UW Tacoma Library
National Nordic Museum
Law Libraries
These successful projects serve as a testament to our commitment to excellence and the trust esteemed institutions place in us. Partner with Hansen Bros. for your next relocation and be assured of unmatched expertise.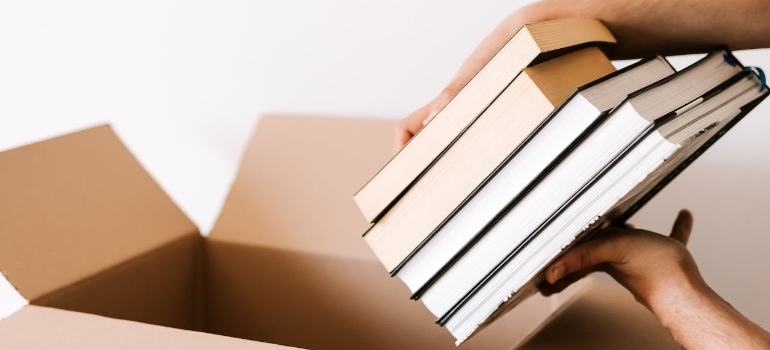 Read More
Our Tailored Services Complementing Museum and Library Relocations
Recognizing the unique requirements of museums and libraries, our Team at Hansen Bros. Moving & Storage offers a suite of tailored services to ensure a seamless transition:
Choosing an A+ BBB-accredited partner for your relocation needs is essential. Get in touch today, allow us to craft a personalized relocation plan for your institution, and entrust your valued collections to Hansen Bros.'s experienced hands.
Map Out Your Next Relocation with the Hansen Bros. Team
At Hansen Bros. Moving & Storage, we uphold a legacy of precision and care, making us the premier choice for museum and library relocations. When it comes to handling and safeguarding your precious collections, trust none but the most experienced in the industry. Let's collaborate to ensure the success of your next relocation – reach out for a consultation today.
Read Less
Let our team put together a comprehensive moving plan for you. Complete our simple free quote form or contact us at 1-888-300-7222.