Green moving tips for beginners
First off, you have our utmost respect and gratitude for looking up this particular subject. Wanting to make your move more green is a rather nice way to look out for the environment. Especially because there are a number of things you can do to make a difference. From finding eco-friendly freight companies Seattle has to offer, to donating the things you don't need, you do have a say in this process. So, let's take a closer look at the green moving tips for beginners that will introduce you to the process itself.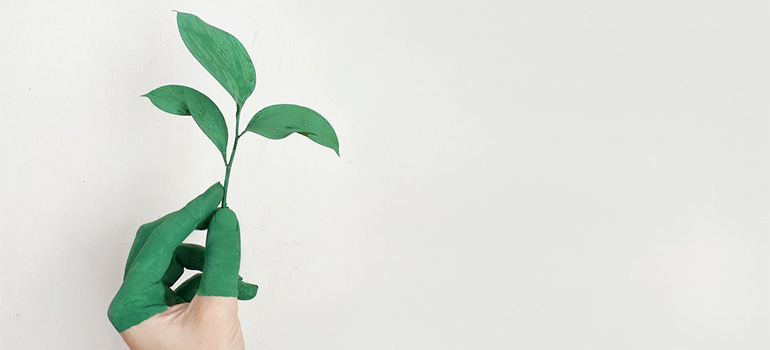 Use what you already have for packing
It is quite hard to imagine moving without the boxes. Well, I will not be the one to dissuade you of this vision. However, what I will do is show you that you don't need to go overboard with purchasing moving boxes. Our first of the great green moving tips is to use the items you already have around your house for packing:
Your suitcases, gym bags, and duffel bags
Plastic bins and dresser drawers
Reusable grocery totes and other bags
All of these are already used for storing goods, so why not use them for the same purpose in times of relocation. As a matter of fact, any item that you have that can fit things inside of it can be used for packing. You can fill your bathroom trash bin to store items from under the sink. You would, of course, place a fresh garbage bag inside prior to doing so. It is simple really, the more you can fit in containers you already have, the more will you be able to avoid having to rely on purchased moving boxes Seattle.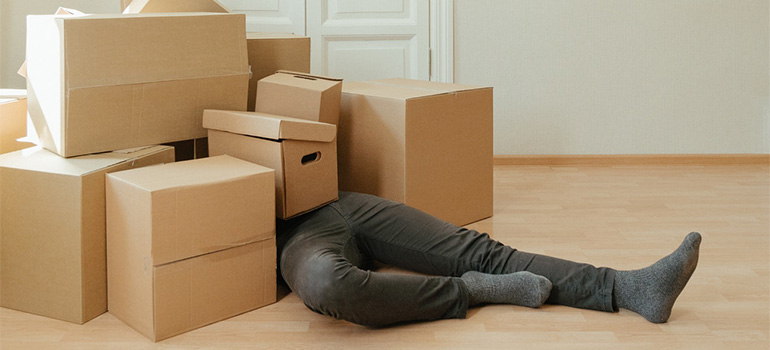 Don't buy boxes – borrow them
If you want to move green, you have to regard buying new boxes as the last resort. While no one expects you to pack everything you have in the items you have laying around, that is not to say you have to start buying boxes just yet. Rather call your friends and family and see if they have some boxes to spare. In addition, I suggest you stop by your local grocery, clothing, and retail stores, and see whether they have something to allocate for your cause. And, if that doesn't work, check out Craigslist and Freecycle to find some people who might be giving away free moving boxes in your area. Keep in mind that you don't have to opt for just one of these options, but rather go for all of them combined should the need arise.
Be creative when it comes to packing materials
As opposed to cardboard boxes, other packing materials are not as easy to recycle. I am most of all thinking about the materials you use to wrap your items for safe traveling. While it is not impossible to recycle these materials at special collection points, many people still fail to do so, opting to simply throw them in the trash.
In order to avoid this scenario, don't acquire these hardly-disposable items, but rather use what you already have. Towels, linens, comforters, and even certain clothing pieces will all do a great job in protecting your belongings during transport. In addition to these materials, you can use the newspapers you have around the house. They are great cushioning material, and are perfectly suitable for a standard recycling bin.
One of the most important green moving tips – donate what you don't need
This tip has more benefits to it than it may seem at first. To start, a move itself presents a perfect opportunity for getting rid of the things you no longer use and sending them on to a better purpose. Furthermore, getting rid of the things you don't need will make your shipment smaller, and thus make your hassle and your bill smaller as well. So, when you start organizing your goods for packing, see that you separate them into four groups: keep, donate, recycle, toss. See that the latter group includes as few items as possible.
There are plenty of charities to choose from when it comes to donations. Apart from Goodwill and Veterans for America, you can check with local organizations like schools, libraries, and animal shelters. And, when it comes to your recycling pile, it is important that you get rid of things the right way.
You will probably come across items you cannot place in any of these groups. There oughtn't to be too many of these items, but some still may occur. For these situations, see that you rent self storage Seattle offers, and place them there until you decide how to proceed.
Try to find and hire a green moving company
One of the best ways to have a smaller impact on the environment with your move is to hire a Seattle moving company that is truly committed to eco-friendly practices. Here is what you can look for:
a company with trucks that run on biodiesel fuel as opposed to traditional gas
movers that opt for reusable boxes (these often include plastic bins)
Make the fewest amount of trips back and forth
And so we have arrived at the last but certainly not the least of the green moving tips for beginners. Even if you disregard all the previous ones, this one will still make it count. Doing fewer back and forth trips will do a great deal of lessening your environmental footprint. So, see that you skip the small trips to and from your new place. Focus and plan on getting all of your belongings shipped by your movers on moving day. And, if you are doing the moving yourself, pack as much as possible in your car or van. Simply put, the fewer trips you make, the better overall.
Let our team put together a comprehensive moving plan for you. Complete our simple free quote form or contact us at 1-888-300-7222.