Guide to moving abroad with cats
An international move is a big decision to make and an even bigger task to take on. As complex as it may seem, it becomes even more complicated if your cat is in the picture. A local move is nothing in comparison to moving abroad with cats. All parties involved will go through stress, regardless if they are human or animal. However, if you do your research, and hire international movers Seattle, you'll have a grand, stress-free time. Just keep in mind that an international move with your pet can't happen in a single day. Give yourself enough time to carefully plan and consider every minor and major detail of the move. It may seem like a lot to take in, aside from the regular relocation planning and organization. But, your four-legged friends depend on you, so you need to do your absolute best.
Inquire about the pet import laws of the country you are moving to
When it comes to pet import rules, some countries are very strict, while others are a bit laxer regarding the subject. No matter where you are moving, you need to get familiar with the rules and regulations regarding pets. Some countries don't allow certain types of animals to cross the border, while some only allow certain breeds.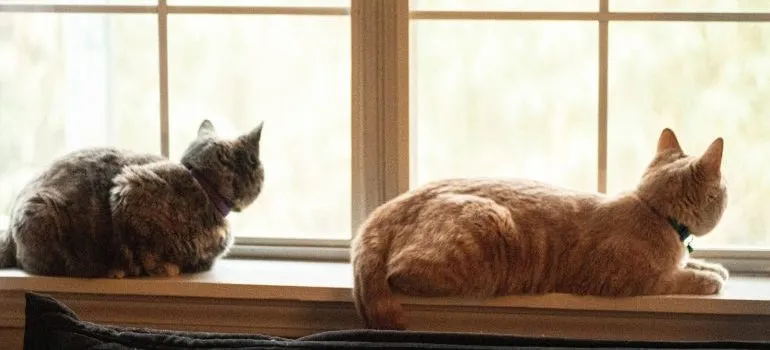 In addition to the rules, you must find out what types of vaccines you need for your pet to be viable for entry. There is also the question of a microchip, which every pet should have, and if there is a quarantine period. If you want to get the most accurate information, you should contact the countries embassy or consulate. It is a good idea to write down the requirements before planning your trip. This is what your pet will require to successfully enter a foreign country:
Latest vaccines with paper updates.
A health certificate signed by the vet.
A microchip. containing your name, address, and contact.
A pet passport.
Various blood tests. (Note that whether this is mandatory or not varies from country to country)
Even though best movers Seattle can take care of your home, they can't take care of your pets. Don't take your pets to the veterinarian just for the purpose of the trip. Instead, bring them in for checkups often to ensure and long and healthy life for your furry friends.
Before moving abroad with cats, contact your vet and airline
Without a doubt, you will want to have your veterinarian on speed dial during your relocation. Call your chosen vet and schedule an appointment. Their say matters the most when it comes to your pet's long trip. Animals that are of old age, display anxiety, or are sick, usually aren't allowed to ride in the cargo compartment.
They will also help you prepare your cats for the flight. This includes getting their vaccines in order, as well as providing you with anti-anxiety medicine, should the need arise. Your veterinarian can also help you figure out the national health requirements and regulations which we discussed previously.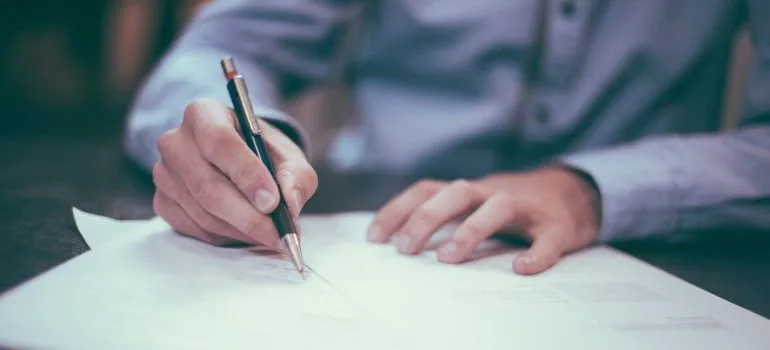 The next establishment on your call list should be your local airline. Before hiring movers Bainbridge Island, you need to make sure you're able to travel. Contact them and ask about the rules and regulations of bringing pets on board for an international flight. There is a good chance that the airline may have different rules which your country of destination doesn't.
Also, they can give you added details and information on the type of pet carrier you will need, as well as what kind of documents you need to prepare. If your pet is below a certain weight limit, you can have them in the cabin with you. Of course, they will remain in their carrier, under the seat in front of you.
Prepare your cats for moving abroad by getting them used to the carrier
In case you don't have an airline approved pet carrier, get one immediately. As soon as you get it, start adapting your pet to it. Pets react differently to carriers and might need more time to get used to them. Because of this, you have to do everything you can to get them to develop positive associations with it. The sooner your pet realizes that the carrier is a safe place and stops fearing it, the better. Otherwise, organizing a long-distance move with your pet might become a problem. Gradually get your pet to explore the carrier by feeding it meals and treats inside.
Over time, add your cats preferred items, such as toys and blankets, inside. Even though to us, a carrier may seem like a limiting, confined space, to a pet it might seem like a safe nook to hide in. It might take some time to reach this level of trust from your pet, which is why it's important you start early. But once your cats do get comfortable with the idea of a carrier, you're set for a stress-free move abroad. If they get exceptionally used to the carrier and become fond of it, you can use it even after the move, converting it into their habitat.
Do one last check to make sure all your documents are in order.
Before you set out on your adventure of moving abroad with cats, make sure all of your documents are present and valid. This includes records of your pet's vaccination for rabies or other illnesses, a permit from your veterinarian clearing the animal for travel, and any other documentation demanded by the airline or country for travel and entry.
To be sure that all of your documents are in order, you can check the requirements on the USDA APHIS website. Make sure there is a signature on every document, and prepare extra copies just in case. Incomplete or missing paperwork can cause delays that you can't afford. Worse yet, it can cause your pet to be declined entry before the flight, or at customs. However, that shouldn't even happen, since you'll come fully prepared.
Let our team put together a comprehensive moving plan for you. Complete our simple free quote form or contact us at 1-888-300-7222.