The pros and cons of becoming an expat
Does the idea of moving to another country fill you with fear and dread or excitement and joy? Perhaps it's a bit of both – that's how it tends to be for most of us. Becoming an expat is an adventure. And adventures are in equal measure terrifying and exhilarating. There are ups and downs, pros and cons, major benefits, and serious downsides. So which wins out? Will you enjoy life as an expatriate or should you avoid it? Is it time to call Hansen Bros. Moving & Storage for an international moving quote? That depends on you – we can only present you with an honest truth about what it is like to start your life afresh in a foreign country.
The pros of becoming an expat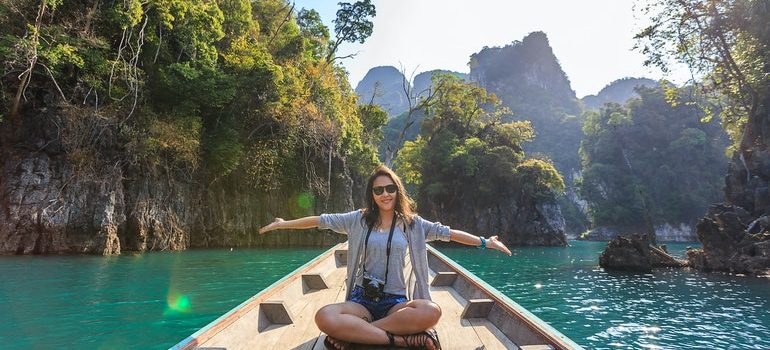 Thousands of people hire international movers Seattle every year. So there's clearly some appeal to moving abroad. But what exactly is it that you have to look forward to when relocating to another country?
New opportunities and experiences
One of the best things about moving overseas is that you get to experience a completely different way of life. Even if you're just moving to Canada, you'll see a different culture from what you're used to. People in your new home country might speak a different language, eat different food, celebrate different holidays, and so much more. And you get to see and participate in that first-hand.
This will also open up new opportunities for you both on a personal and professional level. You'll make new friends, maybe start new relationships. You'll find a new job or a new study program. When you move abroad, it's like starting a whole new life.
Better living and working conditions
Most people hire international commercial shipping companies because they're looking for a better life somewhere else. If you're moving for work, the country you've chosen probably has better job offers in your branch. If you're moving to a new school, the education system in your destination country might be better in terms of quality, or less expensive. Perhaps you're moving because taxes will be lower or the business climate is better for your startup. Either way, you can probably expect better living and working conditions after moving. And that's certainly something to be excited about.
Great chance for personal growth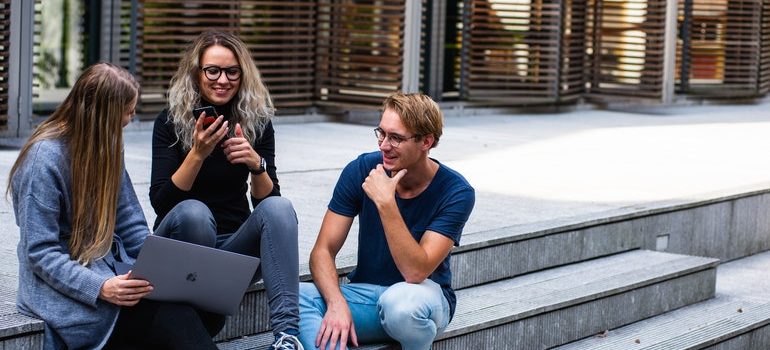 Every relocation is an experience you'll learn something from. But life as an expat is a special kind of adventure. You'll have to learn a lot and quickly – how to navigate different legal systems, how to get along with people from different cultures, maybe even how to speak another language. This will almost certainly be very stressful. But at the end of it all, you'll emerge a better and stronger person. So take this challenge as an opportunity for growth.
The cons of becoming an expat
Starting a new life as a foreigner is not all rainbows and unicorns. There will be a lot of obstacles to overcome and a lot of difficulties to bear. It is best to be prepared for these downsides before moving. Otherwise, you're setting yourself up for disappointment.
Cultural differences can be a big obstacle
As rewarding and interesting as it can be to experience a different culture, sometimes the different way of life in your destination country can be a problem. If you don't speak the local language, for example, you will have trouble finding work, making connections, even navigating everyday tasks like shopping for groceries. And if you're not familiar with local customs, you might end up accidentally insulting someone or doing something that's frowned upon.
Even if none of this happens, the constant fear of making a faux-pas can prevent you from fully enjoying your new life. The best thing you can do to prevent this is to research your destination country's culture and prepare in advance.
Missing out on things back home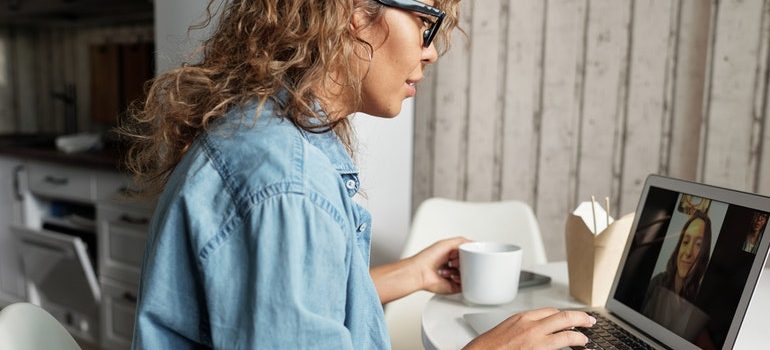 If you live close to your friends and family, it's easy to organize family dinners, movie nights, pub crawls, and other social events. But after you move, that becomes harder. A lot of our social connections are friendships of convenience. Even the simple notion of moving locally can disrupt such relationships and cause friendships to cool off.
Moving to another country almost certainly means leaving at least some of your friends and family members behind. You'll get to see their lives unfold on Facebook and chat with them online perhaps. But it won't be the same. And you need to be ready for that – you'll miss out on some things, you'll lose some friends, and you'll feel lonely at times. This is inevitable.
Navigating a new (and often very different) system
Permanently relocating to another country is not the same as visiting it. You'll most likely need to obtain a visa and a work permit. You might even have to get a new ID. There'll be new rules and laws to follow and new ways to do taxes and new types of rental contracts for your accommodation. To make all this even more complicated, every country has a different immigration process.
So, it's vital that you do research about the country you're moving to. For this, the various US embassies will be of help. Find the local embassy's website and read up on the immigration process. You'll probably be able to find contact information there as well or tips on which other websites to turn to.
The process of becoming an expat
Becoming an expat is not something that happens overnight. It's a long and often arduous process that starts when you decide to move. The first thing you'll need to do is lots and lots of research. You'll want to research the country you're moving to and the legal process of doing so. It's important to do this early on because it can take weeks or even months to obtain relevant visas and permits sometimes. Then, you have to decide on your moving date. You'll need to hire movers and arrange for travel well in advance. So start preparing for the move at least a few months ahead of time.
Let our team put together a comprehensive moving plan for you. Complete our simple free quote form or contact us at 1-888-300-7222.