Guide to moving from Eastside Seattle to Marysville
When you decide on relocating to a new home, make no mistake; this is definitely a big decision that you're making. And choosing where you'll go from Seattle is quite important; it will determine what the next phase of your life will look like. That being said, whether moving from Eastside Seattle to Marysville is a good idea will largely depend on what you're looking for in your new home. For instance; if you want a city that's reasonably big, but still has something of a small-town spirit – Marysville WA will turn out to be an excellent pick. And we're here to give you all of the info you need for this relocation to be a success!
Organizing yourself is important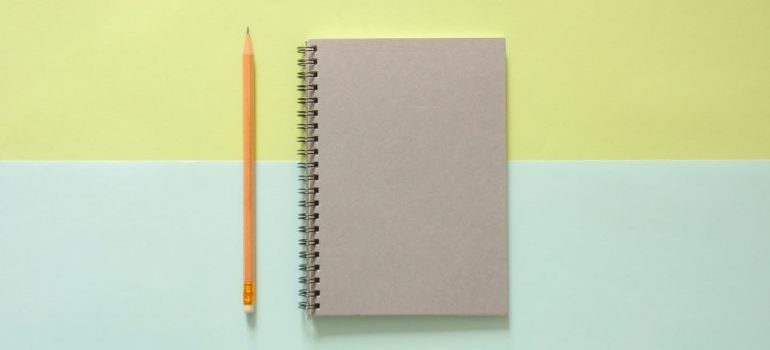 Before hiring Eastside Seattle movers and moving to Marysville, you should know that this won't be a simple period in your life. Sure, moving is a great idea, especially when you think everything through and choose a great location. However, you should know that this will also be quite complicated. Indeed, people who don't go about planning their move in detail often find that this is one of the most stressful processes ever. But that doesn't have to be the case; not if you organize yourself well.
You don't need to make things any more complex than they already are, especially when you've got all of those different tasks and logistics aspects to take care of. If you ask us, starting out with a proper checklist and schedule will definitely simplify the process immensely. 
A moving checklist is crucial
We've already established that proper planning is essential for moving from Eastside Seattle to Marysville; but how do you enact that in practice? First of all, you will need a proper moving plan; a guide that will lead you through the entire preparation process right up until moving day. And that's the very first thing that you need to work on if you want to complete your move successfully; even before looking for the best movers Seattle has.
These days, plenty of people opt for creating a moving checklist on their tablets and phones. Luckily, you'll find that there are more than a few apps for note-taking and organizing out there. And this is one of the most practical ways to create a moving plan; seeing as it allows you to always have it with you. Let's get realistic – who separates themselves from their phones nowadays? On the other hand, writing in a notebook is also perfectly fine; as long as you remember to take it with you everywhere you go.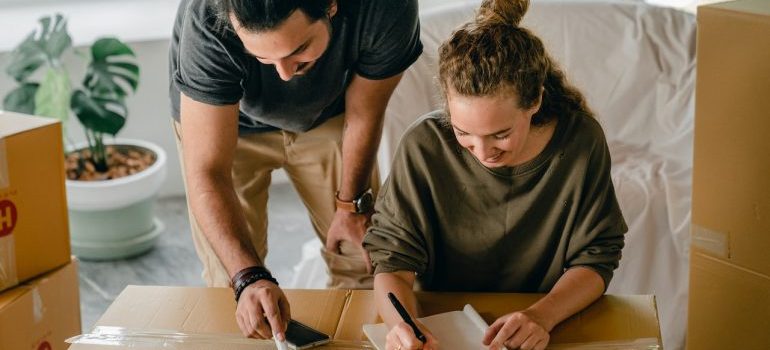 Once you decide on your format of choice; start writing down absolutely every moving-related task that you can think of. If you need to do it in order for the move to go over smoothly; it has a place on this list. And then, start ranking these chores according to urgency and importance. We recommend taking care of the most difficult and crucial stuff first. That way, you will find that the move becomes easier as moving day edges closer and closer. Plus, you won't feel overwhelmed with all of the different stuff out there.
Make an inventory
As you can see, there will be plenty of things to take care of before one of the best moving companies Marysville WA has to offer brings their van to transport your stuff. With that in mind; you need to make sure that your approach to the relocation is completely analytical and thought-through. Considering that – we recommend making an inventory of your entire household. And not only should you do this, but you should try to do it as early on as possible.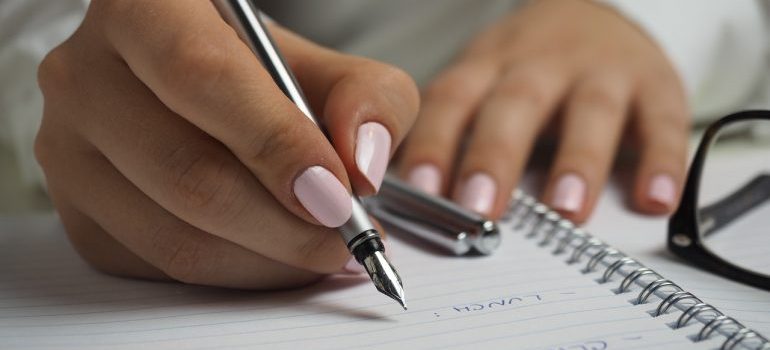 There are a couple of reasons why this is a great idea. For one, it will take a while and it will be tedious; which is why you want to take care of it early on to avoid procrastination. Furthermore, it will make decluttering infinitely easier; once you've got a list of everything found in your household, you will be able to see clearly what you should get rid of, and what can stay. And in turn, the packing will become a less tiresome ordeal because you'll have fewer things to take care of.
Finally, your potential movers will be able to provide you with a more precise moving estimate, because they will have more precise information upfront. If you take care of the household inventory on time, moving from Eastside Seattle to Marysville WA will become quite easy.
Put together a moving budget
No matter what you do in your adult life, there's one rule that trumps all others; you need to make sure that each decision you make is financially sound. After all, if you can't afford to live the way you're living; all other problems emerge from that. Considering this basic truth, you want to ensure that your relocation is absolutely affordable. In order for that to happen – you need to have a realistic and grounded moving budget.
Think about all of the stuff that you'll need to take care of while you're planning the move; after that, consider how much all of the materials and services will cost. Naturally, the services of the movers that will lead you to Marysville, WA will be a big part of those expenses. That's why you want to obtain the services of dependable, but still affordable moving companies; trust us, this is the most crucial aspect of realistic financial planning during the move!
Let our team put together a comprehensive moving plan for you. Complete our simple free quote form or contact us at 1-888-300-7222.