Seattle Storage Auctions
Hansen Bros. Moving & Storage has operated warehouses in the Seattle area since 1890. Periodically, we conduct auctions of abandoned storage lots. We have two types of storage and two types of storage auctions.
Attending a HB Auction is a unique and fun experience – catch a glimpse here. There are often amazing deals to be had and if you would like notifications of future auctions, please use the button below.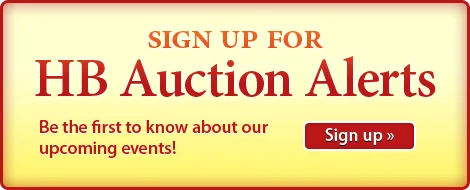 This auction will feature both complete vaults and permanent storage contents. Permanent storage contents will be displayed for bidders on shrink-wrapped pallets – you can view some examples of these items by clicking here. One price will buy the whole vault or pallet. The auction will start promptly at 6:00 pm. There will be no in-person preview prior to the auction. Bidders will have a brief opportunity to view each pallet or vault before the bidding begins. Flashlights and warm clothing are are highly recommended! For more information, please call us at (206) 365-4454.
Two Types of Storage
Our "permanent" storage, offered under our Hansen Bros. brand, is a full service option. Our professional movers pad-wrap and load the customer's belongings into large containers. We inventory the condition of each item. When this type of storage is abandoned, we auction each piece item by item unless it is part of a set.
We also offer a portable alternative to self-storage – PortaBox Storage. Under this option, we deliver a large vault to the customer's residence and they load the container. We do not know the contents of the vaults until the time of the auction when we cut the locks and open the doors so auction attendees can bid on the whole container.
Let our team put together a comprehensive moving plan for you. Complete our simple free quote form or contact us at 1-888-300-7222.