How to avoid damaging your floors when moving
Just because you're moving doesn't mean you should leave your old home in disarray. If you've already sold it, then you'll want it to be in good condition for the new tenants. If you haven't sold it already, then you'll need to avoid any damage that could lower its value. And moving into a new home carries all the same risks. Between the local movers Seattle coming in and out of the house and all of your stuff being moved around, the odds of unintentional scratches, bumps, and dents are high. So, you should be mindful of your home while moving. And the thing most at risk are your floors. In order to avoid damaging your floors when moving and protect your home in general, you'll need to be very careful.
Why is it so hard to avoid damaging your floors when moving?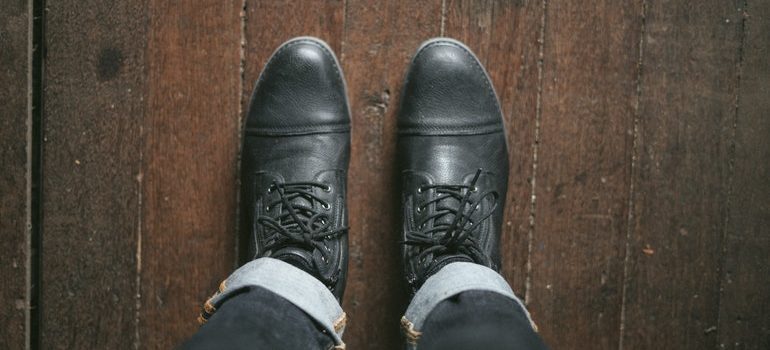 The floors take the brunt of the moving effort. Not only will you, your family, and your movers all be walking around a lot, but you will also have boxes, tools, and furniture lying around throughout the relocation. When moving heavy items, we tend to drag them over the floor. This can cause serious damage to both wooden floors and carpets.
With the help of furniture and piano movers Seattle, you can avoid the worst of this because professional movers will disassemble big pieces and carry them or use tools that make dragging them easier. But you might still end up dragging around heavy boxes or dropping things. All this puts your floors at a high risk of damage when moving.
Why is it important to try to avoid damaging your floors when moving?
There are two places where you need to protect your floors when moving: your new home and your old home. The reasons for protecting your new home from damage are relatively obvious – you're going to be living there for the foreseeable future so it makes sense to keep the place in good condition. If you're renting, this will be even more important so that you can get your deposit back later.
The reasons for protecting your old home may be less clear. But they're still important. If your old home was rented, leaving it in good condition is a must and that certainly includes the floors. If it's your own home, you're probably either selling it or have already sold it. Damaging the floors could lower the value of your home and make it harder to sell. It could also cause issues with the new owners.
How can you avoid damaging your floors when moving?
There is no certain, 100% foolproof way of ensuring your home is safe during relocation. However, there are things you can do to minimize the risk of damage to your floors.
Get help from professionals
The best thing you can do to minimize the risk of damage to your home during relocation is to hire professional movers. This will make your entire relocation so much easier because moving companies Seattle are experienced, efficient, well-trained, and well-equipped. They're more than capable of handling your relocation with minimal risk of damage to both your belongings and your property.
Carry, don't drag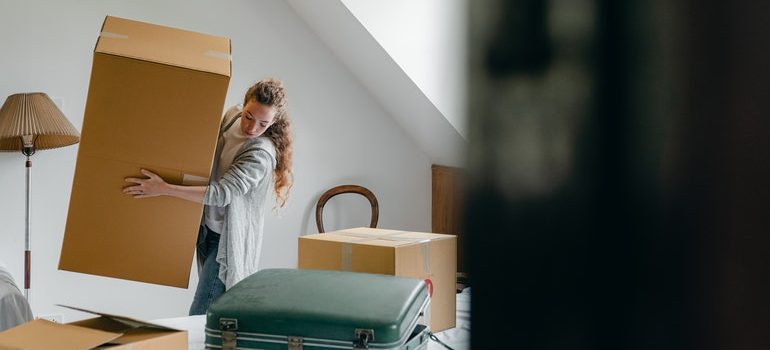 Whether you're working with professionals or not, you'll likely have to move at least some things by yourself. When it comes down to that, carry whatever you can and avoid dragging things over the floor. Obviously, this won't always be possible – even with all the proper lifting techniques, some things are too heavy to carry safely. But that's why you should disassemble your furniture and avoid overpacking your boxes. So whenever possible, carry things out of the house instead of dragging them.
Use the right tools
When you are dealing with things that are too heavy to carry, you can either disassemble them or find safe ways to drag them. Either way, you're going to need some tools. Screwdrivers and drills should cover most of what you need for disassembling things. But you'll also need moving dollies and furniture sliders. These allow you to easily move heavy pieces of furniture without damaging the floors or risking your health.
Disassemble what you can
It'll be significantly easier to pack, load, and unload large pieces of furniture if you break them down into parts. Most furniture can be disassembled at least partially. So use that to your advantage. Disassemble tables, chairs, bed frames, and everything else you can. Just remember to keep all the parts together. Use resealable bags for small parts and attach them to the furniture they belong to.
Think about safety when packing
It's not just furniture that can be too heavy to lift. You can also easily fill a large box with heavy things and make it impossible to carry. This runs the additional risk of the box not being able to withstand the weight and ripping which can cause you to drop things and dent or scratch the floor. To combat this, use high-quality packing materials for your move. Put lighter things in larger boxes and heavier things in smaller ones. As a general rule, a packed moving box shouldn't weigh more than 50lbs.
Measure and plan in advance
Before you start taking things out of the house, you should plot your route. Find the shortest and easiest way to carry things out the door, avoiding stairs and tight corners whenever possible. Remember to measure the doors, hallways, and corners too. It's possible that some of your belongings won't be able to fit through every tight space in the home. If you're not aware of this in advance, you might try to force large items through tight space and cause damage to floors and walls in the process.
Cover and protect the floors
No matter what type of flooring you have, covering it with a protective layer during the relocation can never hurt. Plastic sheets will protect from staining, liquids, and debris. But old sheets, blankets, and even rugs can be an even better choice because they offer some extra cushioning. Finally, you can also use plywood sheets for some extra strong protection as long as you don't move them around because that can cause scratching. Whatever you choose, make sure it's affixed to the floor and not moving around. You don't want to trip or slip and fall.
Avoid damaging your floors after moving
If you want to completely avoid damaging your floors when moving, you need to think about the period immediately after the relocation too. This is when you will be unloading the truck, unpacking the boxes, and reassembling all your furniture. You can use more or less the same tactics, but this time in reverse. Start by covering the floors – you'll want to layout your rugs and carpets first anyway. Then, bring in the furniture, carrying it whenever possible. Finally, unpack the rest of your belongings. Be careful not to drop anything or drag it over the floor and you should be fine!
Let our team put together a comprehensive moving plan for you. Complete our simple free quote form or contact us at 1-888-300-7222.