How to find reliable logistics companies
Having a reliable logistics company by your side at the time of the move is a great way to ensure it all runs smoothly. Their job is to help with organization plans, implementation of them, as well as execution of the movement and storage of products and materials. In other words, they can take care of your whole moving process, serving as the perfect international commercial shipping companies you can count on. However, while their usefulness is clear, what can pose an issue is the process of finding reliable logistics companies. Luckily, you have us to help you out with the process.
The Internet – your great source of useful information
Well, isn't this just a surprise? Turning to the Internet is probably the thought you had when thinking about finding reliable shipping companies Seattle offers. In this day and age, it is only natural to turn to Google for everything you want to find out. However, locating logistics companies you can count on will not be as simple as typing the term, and hiring the first search result you get. What we are aiming at here is that you will need to do a bit more research.
Knowing the trustworthy comments from the false ones
One of the greatest challenges of finding a reliable company via the Internet is the sorting of the reviews. They are your one source of information on any business, and those same businesses know this. That is why many like to leave fake reviews, either praising their business or scolding another one. However, how does one know how to recognize the good from the bad? Well, this is quite the rabbit hole the more you get into it. Still, there are some general rules you can follow:
Steer clear from any obvious biases. If the reviews are overly bad, it is virtually a certain sign that you ought to steer clear from the logistics company in question. Just as you should do with the company that has exclusively A+ reviews. Simply put, no one is perfect. Not only do we all make mistakes, but the customers themselves can just be rude for the sake of it.
Trust the reviews that are mostly positive, and have some information in the comment. A company ought to have a majority of positive comments, with just some of them being unhappy, as is natural. If you find such a company, consider it worth checking out.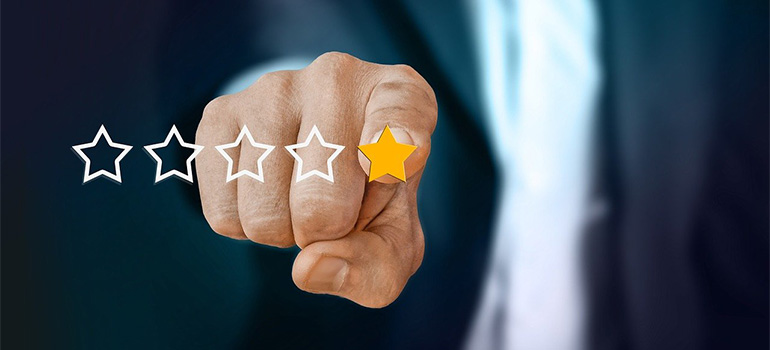 Their visual presentation –  a telltale of reliable logistics companies
You can take it as a rule of thumb that the companies that invest in their presentations are better to turn to than the ones who are not as committed to their advert. Whether it is their website, pamphlet, or moving truck, you want to see that there was some thought behind it. Reliable businesses know the importance of visual presentation, and the benefits it will have in the long run. That is why they make sure to invest in this part of their service. A company that does not care about how it presents itself is less likely to care about anything else for that matter.
Naturally, this is not to say that all that glitters is gold. It is just one thing you can always pay attention to. Surely enough, in some cases when the company has been around for more than a century and gets their business from references, their visual presentation might still be from the last age. Still, you are likely to have heard of them already, and the quality of their service will speak louder than the look of their website. Whatever the case may be, you are always to visit the company, and try to get as many words of mouth experiences as you can.
Your personal assessment – a filter you can always count on
Even if the company seems great on paper, and has all the services you may need, do not forget to listen to your gut. It was not a coincidence that we, humans, have developed this sense, as it has proven useful throughout our existence. Without delving too much into biology and even some philosophy, what you ought to do is visit the company you are considering.
Once at the location, pay attention to everything. The way the employees conduct themselves, the manner with which their shipping crates Seattle are kept, the way their trucks look, all can tell you something about the company. Employees that are unprofessional, uneducated on the subject of transportation, and genuinely uninterested in the service they are presenting are a clear sign you ought to keep looking. A company that truly cares about its customer support and service will make sure to have staff that perfectly reflects the company's ideals and integrity. And, it generally happens that the latter is the case whether the company wants it or not. That is why a bad employee is often a sign of a bad company.
A word of mouth recommendation – your safest source of reliable information
Drawing from other people's experiences is one of the features of intelligent and smart people have. That is why it is always wise to look for previous experiences when looking to find reliable logistics companies. See whether someone from your family, friends, or colleagues has had the experience that they can share. Not only will they be able to recommend a company, but they will also be able to let you know what are the factors you should look out for in your search. This is one of the reasons why you yourself ought to share your experience after the process is over, and speak good of the reliable moving company from Washington you have worked with, or warn about the not so trustworthy one you were unlucky to hire.
Let our team put together a comprehensive moving plan for you. Complete our simple free quote form or contact us at 1-888-300-7222.