How to help pets adapt to relocating to Lynnwood
So you are moving to Lynnwood and you are wondering how to help your pets to like the same idea. Moving is hard but when you are moving with your furry friends, it gets even harder. It is one more thing to think about and it is something that requires a lot of time, preparation, and effort. Still, with the help of Hansen Bros Moving & Storage, the whole process will be simpler. Now, let's take a look at how to help pets adapt to relocating.
There are many kinds of pets that Americans keep in their homes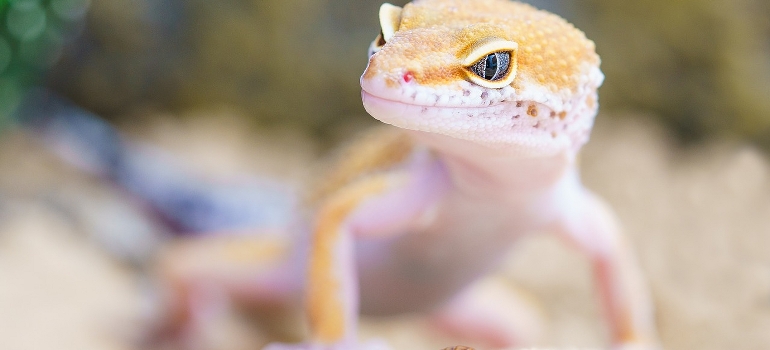 Americans love pets. Naturally, cats and dogs are the most common but you can also see different kinds of birds, reptiles, rodents, etc. Actually, in the recent decade or two, the number of exotic pets held as pets increased unbelievably. Nowadays, moving companies Lynnwood are seeing so many different species in people's homes while they are helping them move that they became experts in this subject. That is why we decided to share our experience with you. To help you help your pets adapt to relocating without issues.
Make sure that you have a moving plan to follow
Moving is a complicated process that has many different obstacles. On the other hand, helping your furry friends adapt to relocation is something that is a process of its own. To be able to stay on top of everything you need to have a proper moving plan. This plan needs to contain all the things that you need to do before the move and a schedule. You need to know what you will do with your items, find a moving company that will help you to move them, find storage units Lynnwood where you will keep your excess items, find packing materials, etc. Once you establish your schedule you will be able to find gaps between your tasks where you will be able to dedicate yourself to your pet.
If you want to help pets adapt to relocating, you need to start as soon as you can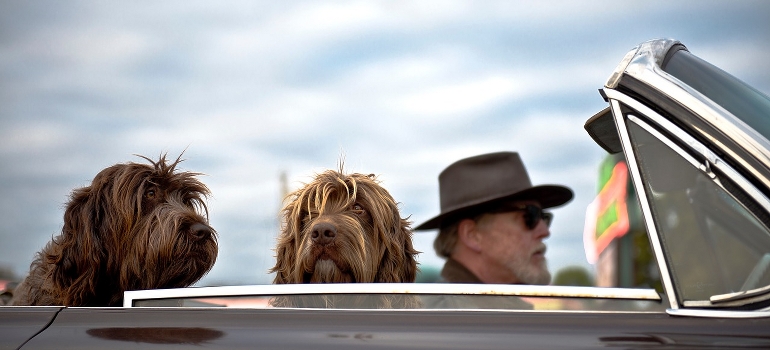 Naturally, the process of adapting your pet to relocation needs to start months before the move. Actually, it needs to start the moment you find out about your move. The thing that you need to address immediately is getting your pet into a fit shape so it is able to withstand the long and stressful journey.
If your pet is overweight or has other health issues, you need to start working on it. Naturally, how you will do it depends on the species. Still, there are dozens of articles on the internet that you can use to learn a thing or two about getting your type of pet in perfect shape before your interstate movers Seattle come to pick up your belongings.
Visit the vet in the early stage of your preparation
One of the first things that you need to do, just at the start of your preparation process is the get your pet to a veterinarian. They need to examine your animal and give you further instructions on how to prepare your pet and, if there are some issues that need to be addressed, how to handle them.  Another thing that you need to consider while you are at your vet is laws and regulations regarding pet import and export in the state of Washington.
Maybe there are some special health protocols that you need to fulfill, like giving your pet a vaccine or getting its blood analyzed. Make sure that you understand all the rules before you organize everything. Moreover, make sure that you do this in the early stages of preparations because all those things take a lot of time. And you need to finish everything before you go on the road.
Make sure that you get a proper pet carrier early as well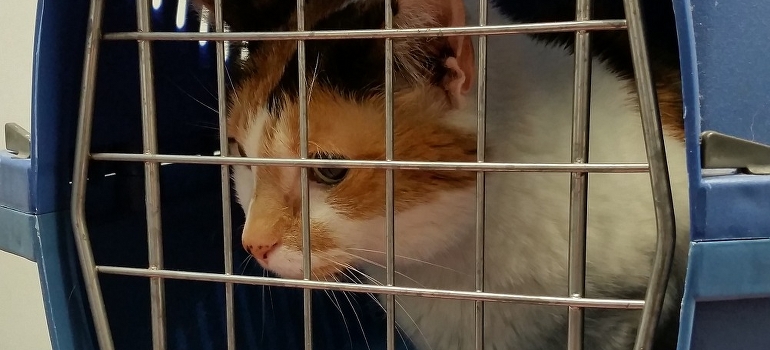 After you finish at your vet, before going home go to the nearest pet shop and buy a pet carrier that you will use to transport your friend. Why do we say that you do it after you visit the vet? It is important to give your pet enough time to adapt to the carrier.  If your pet knows that carrier and feels safe when it is inside, the whole transportation process will go much easier for it. So when you arrive home, put that carrier close to its old spot. Fill it with familiar toys and throw in some snacks to make the transition process easier. However, do not try to force your pet inside. Just leave it like that and in a day or two, maybe even faster, your animal will start to go in on its own.
Pay attention to hydration and food if you want to help pets adapt to relocating as easier as possible
Before you go on the road, it is important to make sure that your pet is well hydrated. But do not go overboard with this. You do not want to make too many toilet breaks along the way. Just make sure that your pet drank enough before the road, and that it was drinking enough in the days prior to your move day. As far as food is concerned, try to avoid it as much as possible. Of course, you will not starve your animal, you just want it to have an empty belly because some animals can feel road sickness and a full belly is not something that is desired in such a situation.
Start preparing on time – adapt our advice
And that is it. That is how to adapt pets to relocating to Lynnwood. If you start preparing on time, and you do everything that you read in this article, your move should go smoothly and without stress.
Let our team put together a comprehensive moving plan for you. Complete our simple free quote form or contact us at 1-888-300-7222.