Tips for getting an accurate moving estimate
Every relocation begins with the decision to move. But the thing that follows next is crucial for the success of the entire endeavor – finding relocation professionals to support you in this endeavor. Now, we all know that moving can be a costly and time-consuming task. The only way to know that you can afford premier moving assistance is by going through the trouble of getting an accurate moving estimate. In reality, this process doesn't really have to be troublesome at all. You just need to remember a few tips that will come in handy the next time you find yourself in need of some of the best movers Bainbridge Island has to offer. And regardless of your current location, these tips are pretty universal and 100% handy.
Learn about the different types of moving estimates
It doesn't matter which moving company in Washington you happen to contact, as most of them will be able to offer you a couple of different types of estimates. Generally speaking, you will be able to find the following three types of moving quotes:
An online estimate that you can get by visiting the website of your potential movers
An over-the-phone estimate that you can receive as soon as you contact a company
And an on-site estimate where a moving agent will come to your home
It goes without saying that an online estimate is by far the most convenient way to get a rough estimate of your upcoming expenses. But an online estimate is just that – an approximate number that is susceptible to change. In case you need to get a 100% accurate moving quote that won't contain any hidden fees or extra charges, then the best thing you can do is schedule an on-site estimate.
But be careful – just because you have gone through the trouble of scheduling this type of estimate doesn't mean that your job is done. There are still many things that you have to do, all of which will directly impact how accurate the upcoming quote will be.
The process of getting an accurate moving estimate begins with you preparing an inventory
In order to give you a precise moving estimate, your local movers in Seattle will have to take a good look at all the items you plan on transporting. In fact, they will need to do a lot more than just look at your items. They will have to assess all the time and effort it will take to relocate them, which will help them form an exact price. But that's where you come in, as you will have to prepare an inventory list for your movers to look at.
We suggest that you approach this task with the utmost care and precision. You will want to account for every moving box and put it on your home-made inventory list. Imagine if you start adding up boxes on the day of your move that your movers weren't able to prepare for. That way you would naturally be increasing the amount of the final bill. So you can't be surprised if you are met with higher prices.
Communicate with your movers if you want to get a precise moving estimate
If you have scheduled an on-site estimate with your movers, then you should know how the process is going to work. The company of your choice will send a moving representative to your house or office. He or she will be tasked with doing a walk-through of your property with the end goal of assessing the needs of your relocation. And it doesn't matter whether you plan to hire local, long-distance, or interstate movers – the process will be the same.
Apart from the agent assessing your moving circumstances, a lot will also depend on you. It will be your duty to keep an open line of communication with your movers by providing them with as many details as possible. Of course, all of them should pertain to your relocation. Be very clear with your movers about all the items that you plan on relocating. Don't forget to mention the ones you plan on leaving behind. Every additional information that you reveal to your movers will only allow them to give you a more accurate estimate. 
Feel free to ask any questions you might have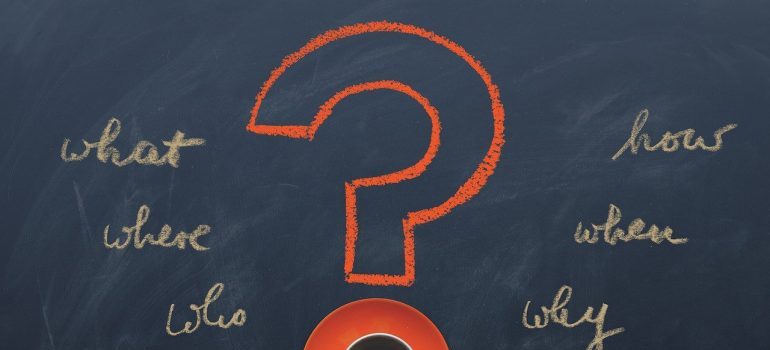 As you were probably able to notice, the process of getting an accurate moving estimate depends on you as much as it depends on your movers. As an active participant in your relocation, you are more than welcome to ask any questions you might have. It doesn't matter whether those questions are related to different discounts that you can get or to the best way to unpack your stuff after relocation. A good moving company will always be willing and happy to answer all the questions you might have. 
If you want to get an accurate moving quote, be careful with your choice of movers
Ultimately, your choice of movers will play a major role when it comes to you getting an accurate moving estimate. That's because not all movers are equally reliable. Reputable moving companies will always strive to provide you with business transparency which will result in a precise moving quote. Unfortunately, the same can't be said about less reliable or even fraudulent moving companies. It is for that reason that you need to be extremely careful when hiring your team of residential or commercial movers in Seattle. Make sure you do your research, read the moving reviews, and find a company you can completely trust. All the trouble you go through to find them will be absolutely worth it.
Let our team put together a comprehensive moving plan for you. Complete our simple free quote form or contact us at 1-888-300-7222.