How to maintain friendships after moving
Relocation is a chance at a fresh start. You're starting over in a new home, a new job, and with new people. Making friends in your new neighborhood is very important and even crucial to your settling in. But that doesn't mean you can or should just forget about all the people you know now as soon as you hire the best movers in Seattle and start preparing for a move. In fact, it is very beneficial to nurture those relationships too, even if they are long-distance. In this day and age, it is not that hard to maintain friendships after moving. We are more connected than we've ever been thanks to the Internet. You just need to put a bit of time and effort into it and you can easily keep all your old friends even as you make new ones.
Maintain friendships after moving by staying in touch
Even if you're not staying local, it's not hard to stay in touch with your old friends these days. Writing letters and sending postcards may be a dying art but we're just getting better and faster at texting, emailing, and chatting. So even if you're looking for shipping companies in Seattle to move your home overseas, you can still talk to all your old friends as much as you want. 
Text about your day
Immediately after the move, your life will change. Sometimes, it will change pretty drastically. Keep your friends up-to-date with what is happening on your end – this gives you both a reason to text them often and an idea for what to tell them. Even after you've settled into your new home and neighborhood, odds are that you and your friends will be living different lives after you move away. Telling each other about your day is a good way to stay in touch and stay involved in each other's lives. There is no shortage of apps that you can chat on if you don't like texting – WhatsApp, Viber, Facebook Messenger, Slack, and Discord are just a few among the most popular ones.
Use video calls to reconnect
Texting is not quite the same as seeing someone in person. But when you're missing your friends more than usual and have a bit more time to dedicate to your relationship, video calls are a good way to see each other even when you're living far apart. Give them a tour of your new home or show off your new backyard. Even if you don't have much to talk about, just seeing each other again will be good for your relationship.
Maintain friendships after moving by visiting
Sometimes, moving companies Redmond WA are hired to help people move no further than a few streets away. If you are also only moving locally, then you can easily maintain friendships after relocation in person too.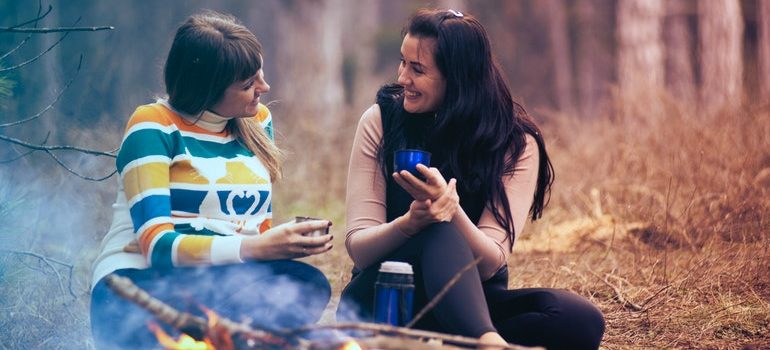 Have an occasional get-together
If you no longer live in the same neighborhood as your friends, random coffee dates or unplanned sleepovers may not happen quite as often anymore. But you can still get together every once in a while. Plan to have a meal together once a week, for example. You can invite your friends over for dinner one weekend. They'll return the favor with a backyard BBQ the following week. Or you can all go out for brunch together somewhere halfway if no one wants to cook! It may take a bit more planning, but it'll be worth it in the end.
Visit local attractions together
You probably share many interests and hobbies with your friends. You can use this to plan and organize fun outings together. If you're moving locally, you'll probably still live in the same town as your friends (or at the very least very close by). Check out some local attractions that could be fun for both you and your friends. You can go to museums or parks together, see the local zoo, or take a hike at the reservation. Why not enjoy your hometown in addition to each other's company?
Maintain friendships after moving by doing things together
Regardless of whether you are moving locally or somewhere very far away, you and your friends can (and should) continue to do things together in order to maintain a relationship after one of you moves away. These activities can be something you do in person. Or they can be virtual. Either way, they'll help you stay in touch.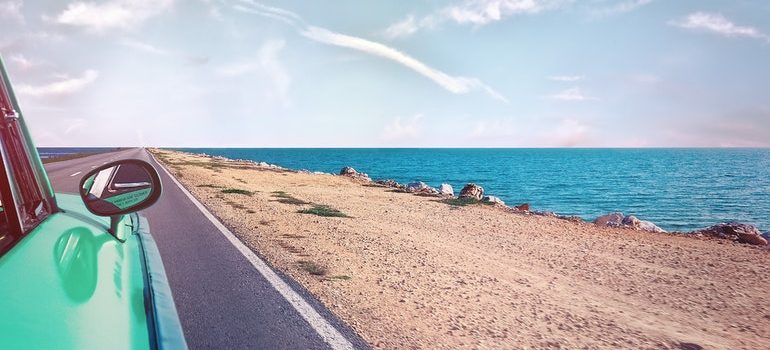 Go on holidays together
If you don't get to see your friends very often, planning a vacation together can be the annual or bi-annual activity dedicated to maintaining your friendship. Take a road trip with your old friend, rent a cabin in the woods so you don't have to worry about anything else, or go somewhere you've both always wanted to go. If you both have families, you can also plan a fun joint family holiday somewhere.
Connect through an organized activity
Something that works both for in-person and virtual friendship is to agree on an activity you both enjoy and then do it together. You can watch shows and movies at the same time using apps and add-ons even if you're miles apart. Or you can read a different book each month and then have your own book club. If you are into arts and crafts, you can send each other little handmade gifts. Even just preparing the same meal while you're on a video call can be a bonding experience. There is no shortage of things to do together!
Most importantly, work on your long-distance relationships but accept that some of them won't survive
These days, it is easier than ever to maintain friendships after moving even when moving long-distance. But that doesn't mean all of your friendship will survive the separation. You should be prepared for the inevitability of some of your relationships cooling off or fizzling out entirely. That is not to say you shouldn't do your best to stay friends with the people from your old neighborhood. In fact, you'll need to put effort into maintaining the friendships that matter to you because it will definitely be harder to keep up with everyone when you're no longer seeing them every day. But you should make peace with saying goodbye too.
Let our team put together a comprehensive moving plan for you. Complete our simple free quote form or contact us at 1-888-300-7222.