How to pack fine china for moving from Bothell
If you've decided to leave Bothell for another city, then it's time to start preparing for the relocation. There's a lot you need to do before your movers Bothell WA arrive to load up the moving truck. But the biggest task you'll face is definitely packing. Packing your entire home will definitely take a while. And while there are certain things you can simply cram into a box and call packed, most of your belongings will require more care and attention than that. One of those is fine china. To pack fine china for moving, you'll need to get the right supplies, set aside some time, and carefully handle each item. Remember: fine china and other dishware is very fragile and easily breakable. If you want to keep it safe during a move, you have to pack it properly.
Pack fine china for moving with the help of professionals
Packing is far from the only thing you'll have to worry about when moving. So you've probably already considered hiring professional movers for your relocation. Luckily, moving companies Seattle also offer professional packing services. This means that you don't have to worry about packing your china and dishware at all – you can, instead, pay your movers to do it for you. This is an excellent solution if you want to save money and effort. It is also a good way to ensure that your belongings are as safely packed as possible. Professional packers will work faster than you and, with their experience, will probably do a better job. The fact that you don't have to stress over is just an added bonus.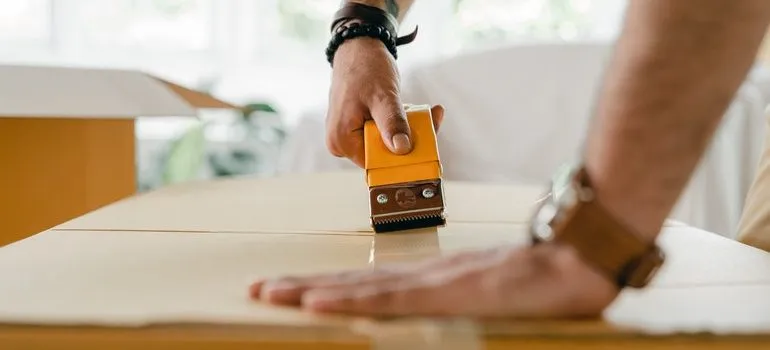 Get the right supplies in order to pack fine china for moving properly
When packing fragile items, it is very important to use high-quality supplies. This will be the first (and second, and third) layer of protection your belongings get from the outside world. If you use subpar materials for it, odds are that your breakables will end up damaged. You don't want that, especially if you're moving valuable breakables like fine china. So get your packing materials from reputable movers – they sell moving industry standard packing materials which will be more than enough to protect your breakables if used correctly. If you're looking for packing supplies elsewhere, be sure they're sturdy and offer good protection. You'll need the following items:
moving boxes or plastic bins in a variety of sizes
specialty boxes for glassware
a lot of packing paper, both whole and shredded
bubble pack or other cushioning material (towels, blankets, sheets, and other fabric work as well)
durable tape
markers or labels
Pack fine china for moving by following these steps
If you have a lot of fine china to pack, if your china is very valuable, if you don't have the time to dedicate to the process, or if you simply don't want to stress over it, then professional packing really is your best option. But if you do decide to get this done on your own, here's how to do it right:
Step 1: Prepare your supplies
The first thing you'll need to do is designate a packing station, usually on a large table or something similar where you can spread things out, and gather all your supplies there. Don't forget to get some markers or other office supplies that you can use for labeling once you're done packing. Then cut your packing paper into sheets big enough to wrap around your individual plates, cups, glasses, and everything else you're packing. Leave some packing paper for shredding and crumpling. Finally, line the boxes with either bubble pack or some type of fabric to increase shock absorption.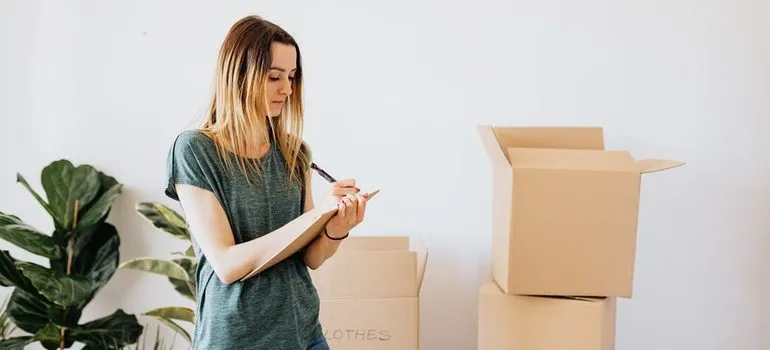 Step 2: Wrap plates individually, then stack them
Plates are pretty easy to pack. Put a plate face down in the center of a sheet of packing paper. Then wrap the paper around it and bunch it at the center. It is very important to wrap each plate individually so that they are all protected. By separating them from each other with layers of packing paper, you'll prevent scratches, cracks, and other damage. Once you've wrapped your plates well, stack them vertically on their edges in the padded carton. Your piles should be all of the same size or getting smaller as you progress.
Step 3: Roll drinkware
To wrap glasses, cups, mugs, and other drinkware, place it in the corner of a sheet of packing paper. Then roll it down the length of the paper to wrap it. Finally, bunch the excess paper at the bottom and tuck it into the opening at the top. Use special boxes for drinkware for maximum protection from damage. They use cardboard separators to allow you to pack each piece individually. If you're using regular boxes, make sure to put a layer of bubble plastic or fabric between the glasses or fill the box with other cushioning material.
Step 4: Use extra paper for bowls and cups
When packing bowls, cups, mugs, glasses, and other things designed to contain liquids, use an extra sheet of packing paper, crumple it, and put it inside the opening of the dish. That way, you create an extra layer of cushioning inside the dish and lower the chances of it breaking.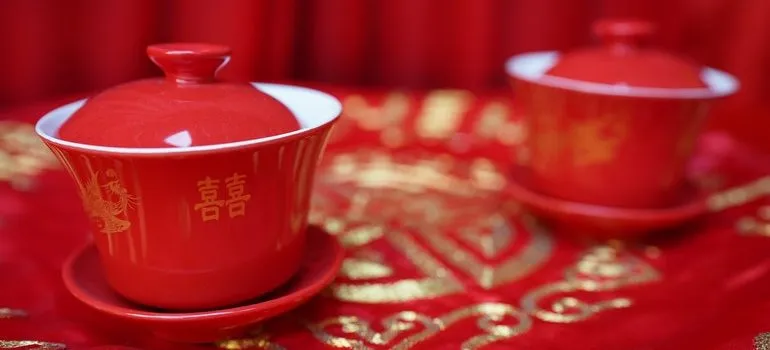 Step 5: Box everything up
Once you've wrapped all your china properly, it's time to pack it in the boxes you prepared earlier. Pack like with like – stack plates on their edges, stack drink ware stem up, top down, and turn bowls and other dishes into Russian dolls. Remember not to overfill the boxes though. China is heavier than it seems and you don't want anyone dropping a box because it's too heavy. Finally, use crumpled paper, bubble wrap, fabric, and other cushioning materials to fill the gaps left in the box and ensure things don't move during transport.
Step 6: Seal the box and label clearly
Once you pack fine china for moving into boxes, the worst is over. All you need to do is seal the boxes with durable tape to ensure nothing spills out. Then, label the boxes as fragile. You can use stickers or write on the box. Use capital printed letters, make sure they're big and legible. It won't hurt to write FRAGILE on several sides of the box. Since china should not be moved inside the box, you should also label which side of the box goes up. That way movers will know how to handle the boxes properly.
Let our team put together a comprehensive moving plan for you. Complete our simple free quote form or contact us at 1-888-300-7222.