Genius hacks and solutions for moving furniture in Lynnwood
As the rules of physics on planet Earth go, nothing can fit inside something smaller than itself. You can follow this logic and claim that everything that goes in ought to be able to come out. While this is nothing but logical when it comes to moving furniture, physics doesn't seem to apply. Yes, those pieces did indeed get into your house, but how in the world are you to get them out? Well, this is what this text will help you with. You can either hire moving companies Lynnwood WA and waste no thought on the subject, or follow these great solutions for moving furniture in Lynnwood.
Measure twice cut once
We reassure you, there will be no cutting. However, the first part of the saying you will find most useful. Before you start lifting your furniture, make sure that you take some measurements, because size does matter. Namely, knowing the size of your furniture will save you a lot of stress and aggravation come moving day. Instead of guessing whether your couch will fit the way you intended it to through the door frame, you will be able to know for sure. So, in order to avoid unpleasant surprises and stress, get your measuring tape, a piece of paper and a pen, and get to work. Measure all the dimensions of all of your furniture pieces. This means knowing the length, width, and height of these items.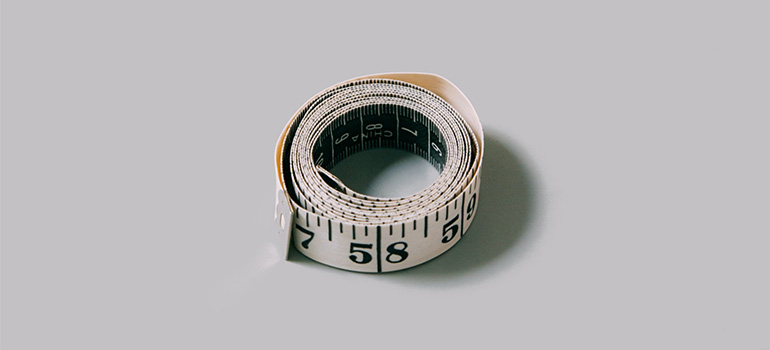 Do not forget about the doorways and hallways
That is not the full extent of use your measuring tape has in this venture. Now that you are familiar with the dimensions of your furniture, the time is right to find out the same regarding all of the doorways, corridors, and pathways that your belongings will have to fit through during the relocation process. And don't you forget about stairwells and elevator doors. The former can be particularly tricky to navigate, especially if you are moving out of or into one of the older buildings.
Having enough manpower is crucial
In the vast majority of cases, two hands think better than one. However, in all cases four coordinated hands lift better than two. Not to mention that every hardship is easier to handle when you are not alone. So, one of the best solutions for moving furniture in Lynnwood is to do so with at least one pair of helping hands. You want to ensure that an able-bodied individual helps you with this task. In an ideal case, you would have one person holding up the front of the item, second holding the back, and a third helping with navigation.
Brains before brawn
While it may not seem like so when you are lifting your heavy couch, your brains are more important than your strength in this. Every moving expert at the most professional moving company in Washington will agree. So, before you start disassembling and unscrewing your sofa, try to figure out whether there is a way you can turn the piece at a different angle. Perhaps there is a way to maneuver it through doorways, hallways, or stairways so long as you turn it vertically or some other way. Just make sure that you maintain your movements slow and precise, as you don't want to damage anything along the way.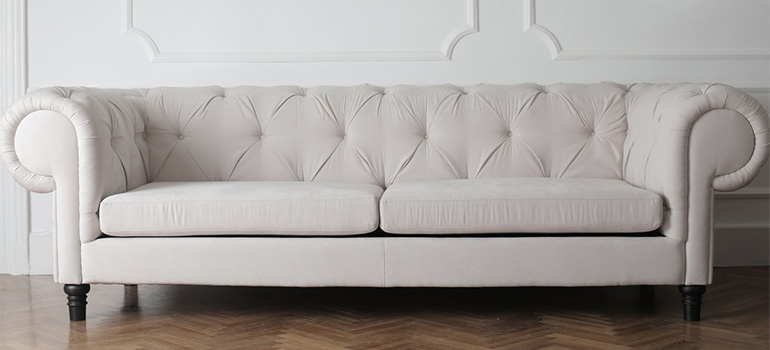 Know the furniture you are moving
While your table has a certain size that cannot be squished not even a bit, your couch prides itself with such a feature. Use this to your advantage. If you have upholstered furniture there's probably a little leeway on the "exact dimensions". Keep in mind that most couches and sofas have soft sides that you can squeeze through openings that are not an exact match with their dimensions. If it's a matter of just a few inches, find that right angle and compress the cushioned sections to gain that extra bit of room.
If it comes down to it, simply disassemble and detach
Sometimes all of your genius cannot beat the laws of physics. You tried, measured, turned, and squeezed, but the piece simply will not fit through targeted apertures. What is left is the furniture disassembly process. Start by removing protruding furniture legs, either by pulling them out or unscrewing them. If you are unsure how to do this, make sure to consult a specialist on the matter, or check the Internet for guidance.
Consider removing the door frame
This is one of those 'thinking outside of the box' solutions for moving furniture in Lynnwood. When the furniture does not fit, you can do something to make the house fit. Although breaking down your walls is not an advisable step, what you can do is remove the door from its hinges, thus getting a few extra inches. Alternatively, you can remove part of the doorframe. However, keep in mind that this can cause property damage. With that said, it is best that you do this as a very last resort, and only if you know what you are doing.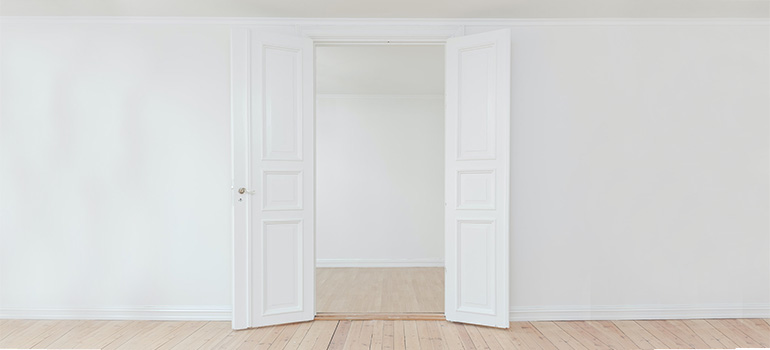 One of the safest solutions for moving furniture in Lynnwood is hiring professionals
If you find yourself not being up to this task for whatever reason, know that there is always an option of calling people who are experts in it. After all, it is the safest and arguably the best way to go about this process. Certain moving companies that offer storage units Lynnwood also have furniture moving services. These people know just how to handle every piece of furniture, regardless of its size or weight. Not to mention that they are well-versed in carrying any specialty items you may have. If you want to save your peace of mind and moving your furniture, this is the option for you.
Let our team put together a comprehensive moving plan for you. Complete our simple free quote form or contact us at 1-888-300-7222.