Pack your artwork for a move – pro guide
Moving day is something every art lover dreads. Not because of the move itself, but because of the process of securing their precious artwork. Art brings character to the home and improves its aesthetics, which is why we want to take it with us, wherever we go. For every lover of the finer things in life, securing these valuable pieces is just as important as moving the rest of the home, if not more. There are many ways to pack your artwork for a move, from specialized frame boxes to wooden crates. For larger art pieces, such as statues, it would be wise to consider hiring heavy equipment movers. When it comes to smaller items like figurines or pottery, you can use regular boxes and bubble wrap. In short, there are two steps to packing artwork. Preparing the piece itself and the box it will be packed in.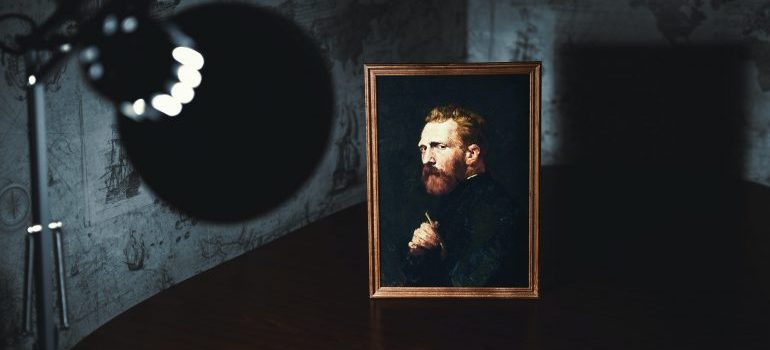 Pack framed artwork for a move like a pro
Packing requires a lot of care and attention, even more so when you're dealing with delicate paintings and prints. To ensure maximum safety, it's smart to invest in some quality packing supplies. One of the best containers for such items is specialized picture boxes. They are a bit more expensive, but they are definitely a smart investment.
The usual rule of thumb is that your box should be a few inches larger than the painting you are packing in it. The larger the box is, the more packing materials you'll need. Only when you pack everything the right way, will you be able to hand it over to your trusted Seattle movers. To effectively pack your artwork, you will need a few supplies. This includes bubble wrap, packing tape, and specialized boxes, to name a few. Now let's see how you can effectively use these materials.
The needed steps to effectively pack art
In case your framed artwork is covered with glass, start by taking a bit of masking tape and tape down a large X across the glass. In the worst-case scenario, where the glass does break, the tape will keep the shards from moving around during transport. If there is no glass covering the painting, it is all the more important to protect the delicate surface. Your best bet is wrapping the painting with a couple of layers of stretch tape, or plastic wrap. This protective layer will reduce friction and protect the painted face if the frame moves inside the box. The next thing to focus on is the frame. If the frame is ornate and valuable, you have to protect it as well.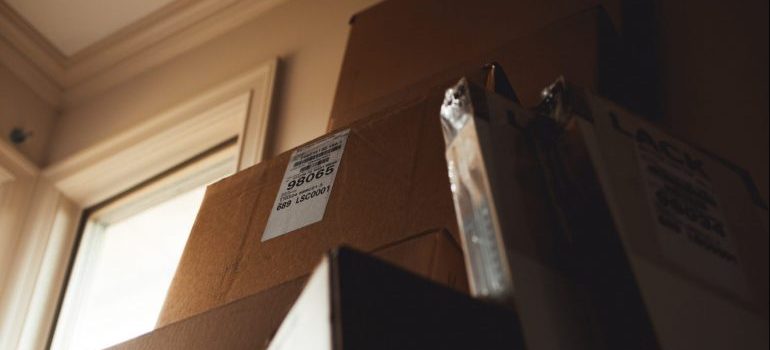 Cardboard corners are a good way to protect the frame and create a bit of a buffer between the frame and the box. You can either buy them or make them yourself. If you opt for this solution, apply the corners over the stretch tape. When this is done, wrap everything in a thick layer of bubble wrap to create padding.
Be generous when wrapping, and finish everything off with packing tape. Place your painting in the box, and then conduct a "wobble test". Close the box, but don't tape it shut. Proceed to gently shake and wobble the box, and see if you can feel anything moving inside. If there is movement, take the painting out and apply more bubble wrap or packing paper. If everything is ok, write "fragile" on the box, and tape it shut.
Sculptures require a somewhat different approach
Sculptures are equally valuable pieces of art as paintings, however, packing them is a whole different subject. When it comes to paintings, they can just be wrapped in stretch tape and placed in a box. With statues and figures, it is a bit different. To make sure everything is packed safely and up to standards, consider hiring the best Seattle packers and craters. Since they have plenty of extended parts and holes, you need to secure these vulnerable parts. Anything that runs a risk of snapping off or cracking needs special attention. Here's how to do it:
Fully cover the sculpture with stretch tape or plastic wrap to protect the surface. For any protrusions or crevices, use smaller pieces of plastic wrap to neatly wrap them. You need to make sure the entire surface of the piece is fully covered.
Return your attention to the vulnerable parts. Take for example a sculpture of a swan. The thin neck is the most vulnerable part of it, so you need to pad it properly. Use thin strips of bubble wrap and carefully wrap any critical parts and protrusions. To make sure nothing breaks off, consider using styrofoam or cardboard to create extra support.
When you secure all the delicate, vital parts, wrap the entire piece in a few layers of bubble wrap. Cover the inside of the box with packing paper or styrofoam, and apply the "wobble test", as you did with the paintings.
What if the artwork you wish to pack for a move is too large or heavy for the previous methods?
In case your statue has a few feet of height and an equally large weight, you're dealing with a bit of a bigger challenge. Before you pack this kind of artwork for a move, you need to roughly know how heavy it is. This will help you determine if you need a regular cardboard box or a special wooden crate. Usually, a regular box can hold around 40 pounds during relocation. For anything above that weight mark, you'll need a wood crate. In most cases, sculptures are made from plaster these days, meaning their weight isn't that big since they're hollow. This being the case, you can probably manage with one big, sturdy cardboard box.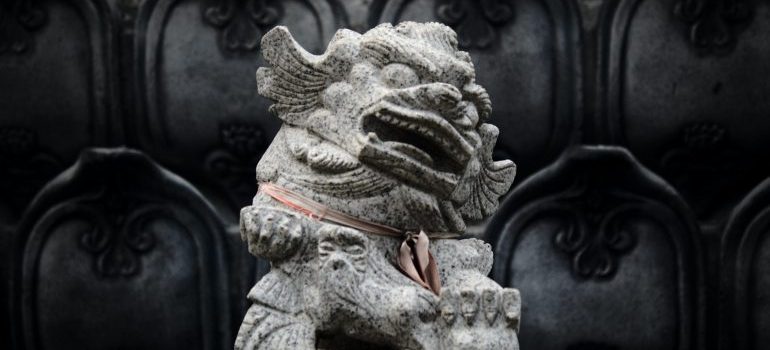 Even so, the safest way to move a larger statue is definitely placing it in a wooden crate. Not only are they a good heavy duty shipping solution, but they are also easily noticed. This means that you will have an easier time spotting them in a sea of cardboard boxes. Another benefit is that, even if there is some jostling and movement in the moving truck, the contents of the crate will be unharmed. With these tips and guidelines, you will be able to pack your artwork for a move like a professional, and you won't have to worry about damages. So, what are you waiting for? It's packing time!
Let our team put together a comprehensive moving plan for you. Complete our simple free quote form or contact us at 1-888-300-7222.