Room-by-room unpacking guide
It is finally over. All the hustle and the bustle regarding your relocation is finally over. Or is it? Just as you are waving those wonderful helpers from moving companies Marysville WA goodbye, a certain though starts to appear at the back of your mind. At first, it's just a nuisance. But as soon as you enter your new home, it hits you. All of those boxes that your movers have carefully transported are now waiting to be unpacked. An exhale with a hint of desperation to it is a completely reasonable reaction. However, don't let that emotion take over this process that should be all about the good things that await. With this simple room-by-room unpacking guide you have in front of you, you will find this final part of your move to be as easy as pie.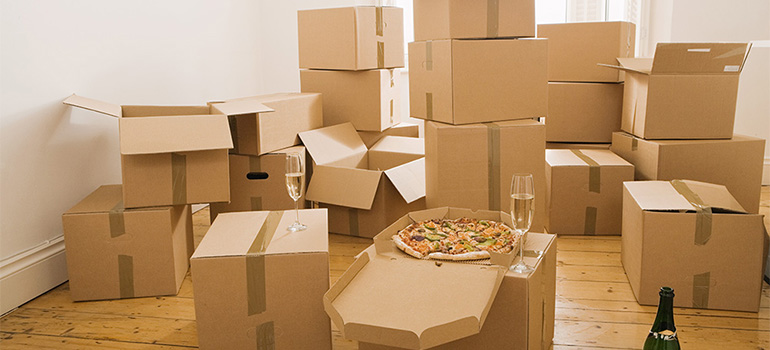 Factors that work to your favor
These are certain tasks that will work great in your favor, proven that you have taken care of them prior to or during your relocation:
Packing your boxes whilst being mindful of the content's origin. That is to say, you have packed so that each box belongs to a certain room.
Labeling your boxes so that you know its contents. It goes without saying that this is one of the smartest things you can do when it comes to packing for the move. It would be absurd to expect you will remember every box and where it goes solely on its looks and weight, or any other method that excludes clear labeling.
Leaving the boxes in their designated rooms after the relocation. This is not super important, but it will expedite your unpacking process significantly.
Keeping the items you don't need right away or don't have room for in storage units Lynnwood WA. Doing so will allow you to find the perfect place for every item at your own pace and without any disturbances. Just make sure not to forget about those belongings you have stored away.
Mind you, all of these are super useful, but failing to follow them does not mean all is lost. Still, being that you are interested in room-by-room unpacking guide, chances are you have already followed these tips.
Room-by-room unpacking process
When it comes to unpacking, it is always smart to begin with items you use most often. These are the belongings that are crucial to your daily routine. Now, some of you already thought of this, and have packed a designated "essentials" box before the relocation took place. For those of you that have not thought of this great hack, we have some great tips:
unpack your towels and basic hygiene products. These would include your usual bar of soap, toothbrush, toothpaste, and toilet paper.
take out your sheets, pillows, and blankets. You will have to sleep tonight, no matter the amount of unpacking you take care of, so make sure that you are able to hit the sack the moment you feel you need to. Nothing worse than having to make your bed when you are barely keeping your eyes open.
unpacking food is not on top of this list, as you can always order takeout. However, if you have had a local Seattle relocation and have brought some food with you, make sure to take it out, and place it in the fridge.
Now that we have covered the basics, let's devote our attention to each room individually. As we mentioned at the beginning of this paragraph, unpacking the items you use most often is a wise move. The same rule can apply to your rooms. So, you want to start with your bathroom, bedroom, and kitchen, proceeding with your living room, and hallway, finishing with the attic and any other room or area that is not frequently visited.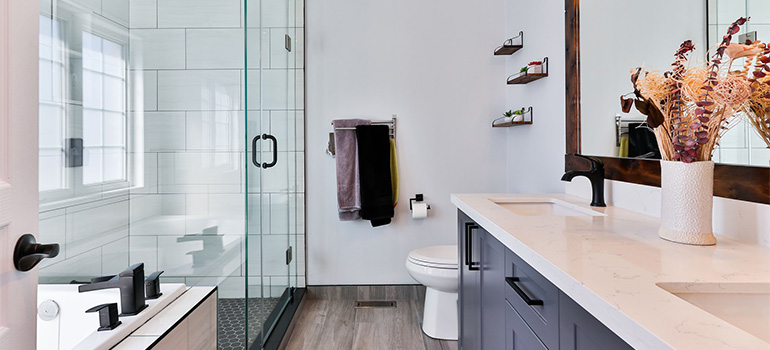 Unpacking your bathroom, bedroom, and kitchen
Nothing beats a long shower after a hard day. So, why not treat yourself with such splendor when it's super simple to do so? Apart from those basic hygiene products, feel free to unpack your bathrobe, slippers, and any other item that makes your bathroom your own, so to speak. This is an area you use multiple times a day, making it the number one item on your unpacking list.
When it comes to your bedroom, the bed is the essential piece you have to devote your attention to. Hopefully, your movers have placed it on its designated area, where it waits for the sheets and pillows. You don't have to rush with unpacking your whole closet. Take out those clothing pieces that correspond with the season, and leave all the rest for later. That way you will have more time and freedom to organize your closet right.
As the kitchen is also a room used on a daily basis, you want to start unpacking it the moment you find the time. Start with those basic kitchen tools: plates, knives, cutlery, pans, pots, mugs, and glasses you use daily. Leave all those specialty items for later, as your diet will not suffer much without them.
Living room, hallway, attic, and all else
As you can probably presuppose, you want to sort the items you will need sooner rather than later. Luckily, the living room, ironically, is not essential for your basic living needs. So, you can take your time when unpacking the boxes that belong to it. Find the right place for every piece, as you will be spending plenty of your leisure time here.
Jackets, shoes, and accessories that fit the season take precedence. Unpack them first, and find the place for all other belongings when you find the time. The same stands for your attic, garage, and anything else that does not require your immediate attention. Better to handle it correctly, than rush for no apparent reason, only to have to sort it afterward. And, when it comes to the rooms you rarely visit, that 'afterward' seldom comes.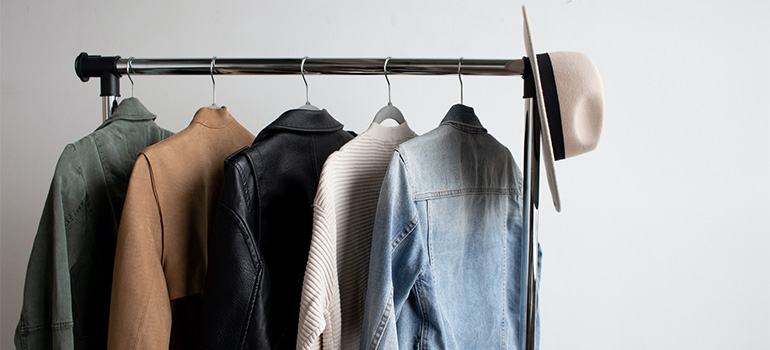 There really is no need to rush this process. You are, after all, turning this new place into a home. So, try to enjoy this process, and devote as much time and attention as you need to it. Just make sure not to stretch it out for too long, as it can lead to certain boxes never getting opened, and that is not the road you want to take. Give yourself a deadline, but make it a realistic one. Remember that functionality and normal everyday living is your priority while decorating and sorting seldom-used items only comes later.
Let our team put together a comprehensive moving plan for you. Complete our simple free quote form or contact us at 1-888-300-7222.