Moving out of your parents' home – how to do it right?
Leaving your childhood home isn't an easy thing to do. It's emotional, daunting and very stress-inducing. After living with your parents your entire life, it's hard to move away and begin your independent journey. However, moving out of your parents' home is something that you'll have to do sooner or later. So, if the time has come for you to find your own place and get out in the real world, you might be a little scared and overwhelmed. After all, finding the best moving company Washington isn't the end of your worries. That's why we wanted to help you by giving you some tips that can serve as a guide. Good luck!
Hire professional help
It doesn't matter if you have experience with moving or not, hiring professional help is always a good idea. After all, the pros know best and they can help you complete your relocation without any complications.
Hire a realtor
Finding the perfect home for you can be difficult, especially if you're doing it alone. Luckily, there's a way you can make this entire process much easier. It's simple – all you need to do is hire a good realtor.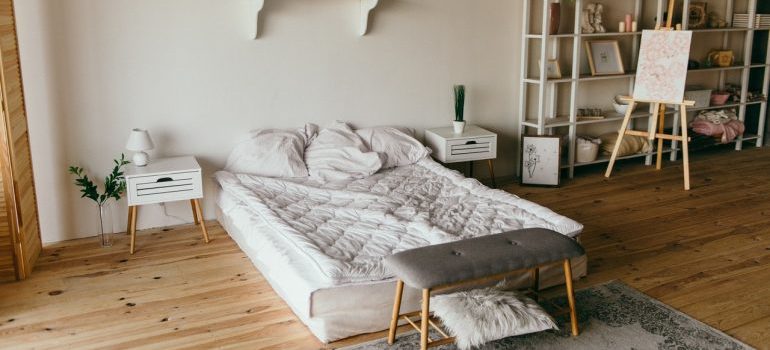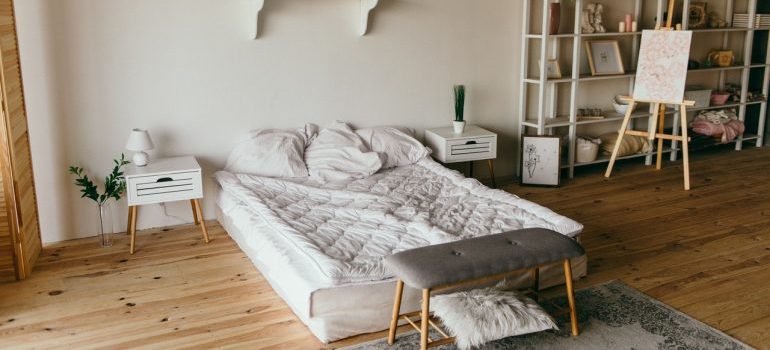 Real estate agents are there to help you find your dream home and make sure you're happy with your first house. Obviously, your parents can also be the ones to help you make the right choice. But when it comes to finding good options, real estate agents are your best bet. After all, they have all the best listings and they know their way around the business.
Find good movers when moving out of your parents' house
Professional movers are always here to help you achieve a successful relocation. They have way more experience and know-how than you, so they are able to make your move as smoothly as possible. Not only will you experience fewer moving issues with reliable movers by your side, but your relocation will also go by in a flash. So, start doing your research as quickly as possible. Find a moving company that is legitimate, trustworthy and puts its clients first. Also, look for movers who offer the services you need, whether that's storage units Lynnwood or packing services. We're sure you can find the right ones.
Define your budget and start saving on time
A crucial thing when you're moving out of your parents' home is having enough money in your savings account. That's why you should start saving up on time so that you're all ready for this big transition when the time comes. However, not only should you save some money, but you should also take the time to define your moving budget.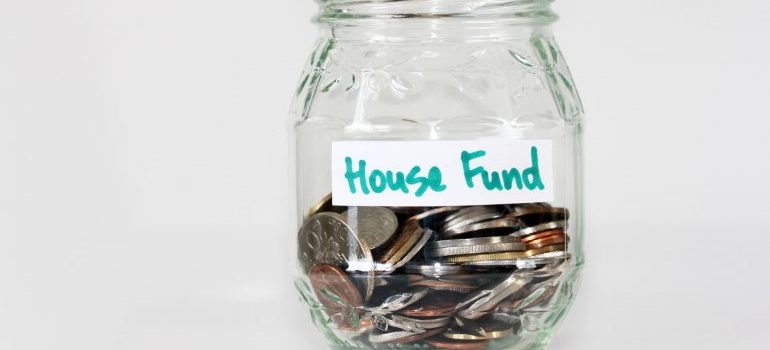 Once the move starts getting closer, you really need to start thinking about your moving budget. Firstly, you should see exactly how much money you've saved up. Then, you should do your best to calculate the moving costs. Of course, there are some moving expenses that you can't predict, though. A good way to get an idea of your moving costs is by asking a moving company for moving quotes. This way, you'll get an estimated price and you'll know what to expect. Luckily, most companies will give you free moving estimates.
Involve your parents in the process
Even though you're preparing to move out of your childhood home, you can still rely on your parents for help. As they probably have more experience than you with moving and renting/buying a place, they could be of huge help. If you have any doubts, questions or issues, you can turn to your parents. They can go look at apartments with you and give you their opinions and advice. Even though you're beginning your independent life, it's always nice to have someone to turn to in stressful situations.
Declutter before moving out of your parents' home
When you're living in your parents' house, all of your things are probably crammed into one room. Before you start packing your life into cardboard boxes, you should go through all of your things. There are probably some items that you simply don't need or want anymore. If so, you should get rid of them.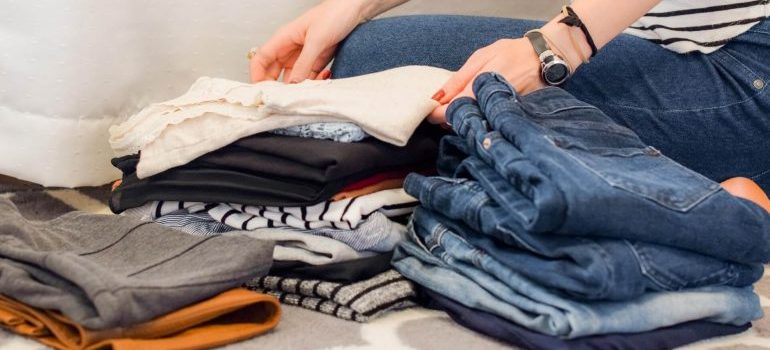 You don't need to take absolutely everything you own when you're moving out of your family home. If your parents don't mind, you could even leave some things behind. But the important thing is that you declutter before you start packing. This will result in less packing, but also a lower price of moving. Movers will charge you by the weight of your boxes, so if you have less stuff, you'll also pay less. Keep this in mind when you're preparing for the move.
Start packing on time
Packing is a part of relocating that probably takes the most time. If you're not hiring residential packing services, you need to start gathering all the supplies and packing on time. Because leaving your parents' house is already an emotional and stressful process, you don't need the pressure of packing last-minute on top of everything. So, take a few weeks to go through your stuff, declutter and start putting things away into boxes. This will save you some nerves and you won't be as stressed.
Get ready to celebrate moving out of your parents' home
Moving out of your parents' home is quite a bittersweet moment. However, you should try to focus on the positive sides of this big life change. Get excited about your independence and make a list of things you're looking forward to. Once you're done with all the hard work and you're all settled into your new home, you can throw a housewarming party and celebrate your success.
Let our team put together a comprehensive moving plan for you. Complete our simple free quote form or contact us at 1-888-300-7222.