Should you help your movers on moving day?
The long-awaited day of your move is finally here! This is the moment that has been in the making for the past few weeks, possibly even months. So it goes without saying that you want to make sure everything goes according to plan. But the one thing we bet you didn't think to plan was your involvement in the actual moving process. What happens when the representatives of your moving company in Washington arrive at the scene? Should you help your movers on moving day or simply get out of their way?
This is a question that is on the minds of most people in the days leading up to the relocation. And we won't keep you guessing what the right answer is because the short answer is no, you should not help your movers on your moving day. There is a good reason you searched for the best moving companies Lynnwood WA had to offer. It's because they know what they are doing and you don't. However, that doesn't mean that there aren't some things you ought to do prior to the day of your move. If you want to make the process as quick and easy as possible, we suggest you take care of the following things.
A couple of things that will indirectly help your movers on moving day…
After all, just because you aren't supposed to help your movers load your furniture doesn't mean that you can't make their jobs a little bit easier. There are a couple of simple yet effective things to do before your local movers in Seattle arrive at your doorstep. In other words, take care of these things days before your move and you won't have to run into problems.
Finish with packing
We definitely don't suggest you leave packing for the last minute. In fact, we think that you shouldn't pack anything on the day of your move because everything should already be neatly boxed up by then. If you want to help your movers do a good job, you definitely shouldn't let them arrive at your property only to find you surrounded by unpacked items that they ought to be loading into the truck.
So, pack ahead of time and neatly separate those items that are to be moved from those that belong in storage units Lynnwood based. Also, don't forget to label your moving boxes. By writing FRAGILE on a box, you are not only helping your movers. You are helping yourself as you are ensuring the safety of your most breakable objects.
Clear your walls
If you have a lot of picture frames and art hanging on your walls, you'll definitely want to remove them before your movers arrive. So many precious and expensive pieces ought to get special attention and protection. What we suggest you do is line them all up against one wall where they will be easy to notice. That way, your mover will be extra careful when walking past them, protecting your art from any damage due to negligence. It's also important to mention that you should be extra careful if you plan on packing these items. They need to be wrapped in special materials that will ensure they are properly secured for transport.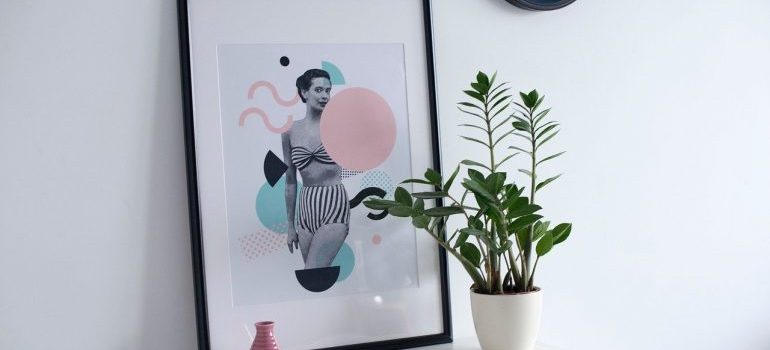 Unplug your appliances
Getting your appliances ready before the day of your move is very tricky. After all, you are going to use your stove and coffee maker until the last moment, as life without them is simply unimaginable. However, if you want to help your moving team on the day of the move, you should get up early, prepare what needs to be prepared, and then unplug your appliances. Once you unplug them, bind all the cables and patiently wait for the arrival of your movers. It goes without saying that you should leave the loading part to your local, long-distance, or interstate movers. They are the pros, after all, so they'll know how to treat your items with care.
Be present for assistance
But not the type of assistance you are envisioning right now. The reason why you need to be present on the day of your move isn't so that you could lift heavy items – it's so that you could offer guidance. Sometimes, your movers might have a question that only you as a homeowner can answer. And that's why it's not smart to assign a friend for this task. Don't get us wrong, you can definitely ask your friends to help you relocate. You just shouldn't burden them with tasks that are best suited for you, the person that is relocating.
The way to help your movers on moving day is by offering refreshments
How do you think you would feel after a long day of lifting and relocating heavy items? You can only imagine how tired, hungry, and thirsty your movers will be. So while you might not have to help them load your belongings into the moving truck, you can provide support for the work they do. Ordering some good food or providing them with a hot/cold beverage (depending on the season) will be just what your movers needed after a hard day.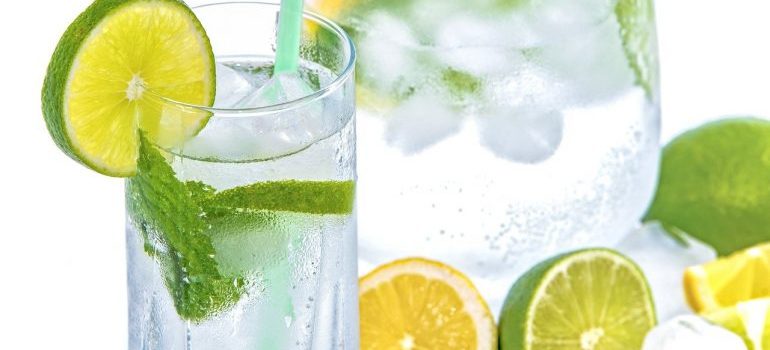 We fully understand your need to be present and to help your movers on moving day. In fact, that's the normal thing to want. However, you should remember that, whether you have hired residential or commercial movers in WA, relocation-related tasks are best left to professionals. Of course, there are many things that you should do before the morning of your move if you want to ensure your movers have an easy job. Whether and when you decide to do them is up to you.
Let our team put together a comprehensive moving plan for you. Complete our simple free quote form or contact us at 1-888-300-7222.