Commercial Storage and Warehousing
"I used Hansen Bros to store stuff for 6 months while travelling out of state. Everyone I dealt with from the sales people over the phone to the driver who dropped off and picked up the boxes were easy to work with and professional. Start to Finish, I couldn't have asked for a smoother experience."
Brian M. / Seattle, WA
"My family has used Hansen Brothers for decades. We would not trust anyone else with our moving and storage needs. They are excellent in all respects! Highly recommend!"
Laura W. / Seattle, WA
Running a business requires dependable partners, and Hansen Bros. Moving & Storage is here to be yours, offering the most secure and reliable commercial storage solutions. Our protected facility is your safe harbor for inventory, equipment, or any business-specific valuables. Our adaptable options are designed to meet your specific requirements. Discover the reasons why fellow business owners trust us to protect their assets with the utmost dedication and professionalism.
Convenient, Secure, and Cost Effective Storage Solutions
Building Materials
Electronics
Furniture
Supplies
Medical Equipment
Unconventional Items
Our Team
The backbone of our operations is our experienced management team. With a cumulative experience exceeding 250 years, their unparalleled expertise is an invaluable asset to our service delivery. This rich industry experience enables us to navigate all the complexities of commercial storage and deliver solutions that meet and exceed your expectations.
We appreciate the trust you place in us, and we reciprocate by upholding rigorous hiring standards. Every member of our team undergoes comprehensive drug tests and stringent background checks before they come on board. This ensures that your business interacts with reliable and trustworthy individuals.
Why Choose Us
History
Hansen Bros. Moving & Storage is locally owned and operated by the same family for four generations, since 1890. We have a well-established reputation for service quality and reliability with a high percentage of repeat household and commercial clients.

Professionalism
We're a certified ProMover by the American Moving and Storage Association with A+ rating with the Better Business Bureau, voted "Best in Western Washington" in 2009 and from 2011 to 2016 by KING5. Our company is fully licensed and insured and member of WMC and AMSA.

Value
Hansen Bros. Moving & Storage provide free, no-obligation in-home estimate and competitive rates, including low minimum rates for shipments moving under 300 miles. We've set a refund policy for unused packing materials and three Puget Sound locations to help clients save on travel fee costs.
The proficiency of our team extends to our technical operations. Every team member undergoes extensive training in handling a wide variety of equipment and understanding product logistics. In essence, our team is more than just staff; they are specialists dedicated to providing secure, efficient, and reliable commercial storage solutions for your business.
Our Facilities
At the heart of Hansen Bros. Moving & Storage services are our three strategically located facilities in Newcastle, Seattle, and Lynnwood, WA, and our commercial storage facility in Boise, ID. Collectively, these locations offer you a substantial space exceeding 160,000 sq. ft. This strategic positioning not only guarantees prompt service but also minimizes the drive time, making it convenient for your business operations.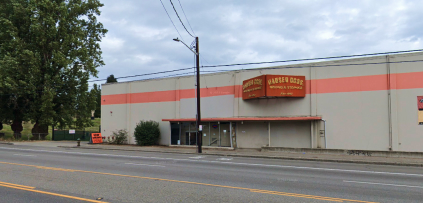 30,000 sq ft | 1 dock | 3 GL doors
Seattle Warehouse
Address: 10750 Aurora Ave N Seattle,
WA 98133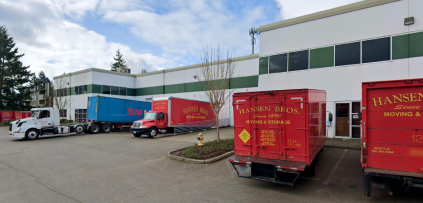 134,953 sq ft | 22 docks | 7 GL doors
Lynnwood Warehouses
Address: 2902 Lincoln Way Lynnwood,
WA 98087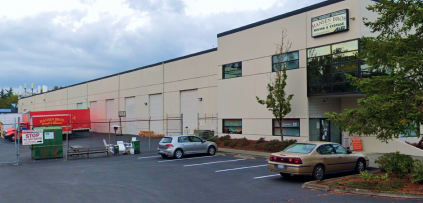 45,000 sq ft | 6 docks | 3 GL doors
Newcastle Warehouse
Address: 6860 Coal Creek Pkwy SE Newcastle,
WA 98059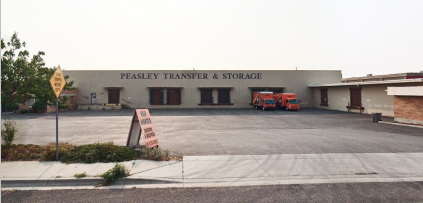 68,367 sq ft | 15 docks | 1 GL doors
Boise Warehouse
Address: 111 N Curtis Road Boise, ID 83706
Our facilities are equipped with advanced sprinkler systems that operate around the clock and feature state-of-the-art electronic monitoring. In addition to that, our sites employ sophisticated alarm systems. These systems, designed with both contact and motion detectors, provide an additional layer of protection, ensuring an immediate response to any irregularities.
Within Hansen Bros. facilities, your assets are stored in robust steel racking systems and fully enclosed vault storage. These features ensure that your assets are not just securely stored but also organized for easy access and retrieval.
To facilitate a seamless experience, we use computerized tracking and monitoring systems. This technology offers you complete transparency in product management, keeping you informed about your assets' status at all times.
Lastly, our spacious warehouses are designed for efficiency. We make optimal use of the available space, neatly arranging boxes on wooden pallets, allowing us to accommodate large inventories. This efficient use of space means that we are prepared to meet your storage needs, no matter how extensive they might be.
Read More
Our Delivery Capabilities
Hansen Bros. proudly offers a diverse range of efficient delivery capabilities.
We utilize high cube air ride solo moving vans with rail gates for secure transport.
Our air ride trailers vary in size from 28 feet to 53 feet to accommodate different cargo.
We offer forklift-equipped flatbed solos and tractor-trailers for sites with no available forklifts.
Our curtain-side solos and trailers ensure speedy loading and unloading without compromising weather protection.
Low-height air ride solo moving vans are available for easy access to most underground loading areas.
Our fleet of enclosed vans is perfect for temporary storage during projects.
All vehicles are equipped with pads, logistic tracks, and straps for secure transit.
Our large capacity fleet consists of over 100 trucks, tractors, trailers, and forklifts, ready to meet all transport needs.
Projects and Products
Leveraging our vast industry experience of over 130 years, our Team at Hansen Bros. has dealt with a broad spectrum of projects and products.
We handle everything, from store fixtures and pallets of products to copiers,medical equipment, and supplies.
We take care of refrigeration units, restaurant equipment, trade show displays, brewery equipment, and sales samples.
Our team is adept at managing safes & gun cabinets, electronics, laundry equipment, wine coolers, hotel furnishings, and even metal buildings and bowling lanes equipment.
Regardless of your commercial storage requirements, Hansen Bros. has the expertise, facilities, and commitment to deliver excellence. From a single pallet to multiple trailer loads, we arrange for efficient shipping and transport services at competitive rates.
Efficient Inventory Management and Streamlined Delivery Services
In our constant pursuit of excellence, we are implementing a new inventory system to offer you improved efficiency and control over your assets. All products will be inventoried and bar-coded, enabling precise tracking and simplified management. Please note that this feature is currently in the works and will be fully functional soon.
Our team is equipped to manage swift delivery needs with our same-day expedited service for all items requiring immediate pickup or delivery. Beyond simple delivery, we offer comprehensive product handling. This includes packing, specialty-crating of any item, and direct delivery to end-users. Moreover, our capabilities extend to the assembly of new products and the disassembly of old items, ensuring your spaces remain uncluttered.
We also cater to the cleanup aspect of your operations. Our team can unpack and dispose of any packing debris, leaving your site clean and ready for immediate use.
We are committed to delivering quality service at competitive prices, especially during the off-season when we aim to keep our warehouses fully operational. This commitment underscores our dedication to offering value to your business throughout the year.
To discuss your business's storage, shipping, receiving, or distribution needs, call us at 1-888-300-7222 or contact us for a quote. Partner with us for the superior service your business deserves.
Read Less
Let our team put together a comprehensive moving plan for you. Complete our simple free quote form or contact us at 1-888-300-7222.