The advantage of living in Bothell
The city of Bothell, Washington, is one of the best places to live in the state. As a suburb of Seattle, it has access to all the necessary large-city amenities, as well as the peace and quiet that comes with being a smaller city. Living in this dense suburban area is ideal for young professionals, families wanting to raise children, as well as retirees looking for great assisted living options. And there's the largest advantage of living in Bothell, the UW Bothell. At Hansen Bros. Moving & Storage, we get requests to relocate clients to this area on a regular basis. In this article, we are going to try to explain some of the factors of why many people choose Bothell as their new home.
Bothell statistics you might find interesting
To start an examination of any city, we need to look at the median home value first. The median home value is an important factor to consider, as it is directly influenced by the "wellbeing" of the area. The more expensive the housing is, the greater the desirability. In Bothell, the median home value is more than double the national average, at around $531,000, indicating a large demand. Most movers Bothell WA are also experiencing a large number of local relocation requests, which indicates that the population is not looking to leave the city but relocate within it.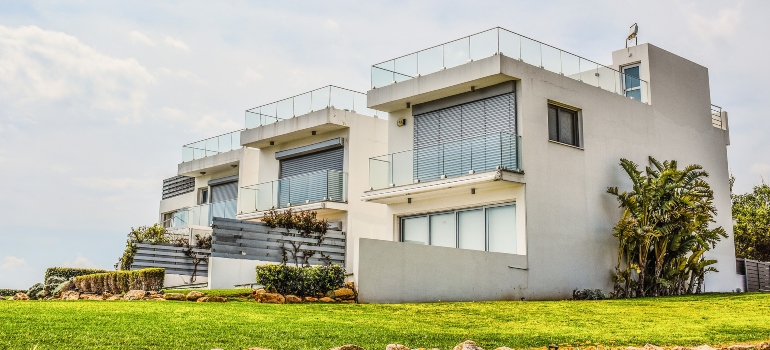 This also has to do with the fact that the median rent in Bothell is also quite high. If you are looking to rent your home, you can expect to pay around $1,720 on average. Most people, however, own their homes in Bothell. Over 65% of the people are listed as owners of their own homes, in fact. Finding a good deal on real estate in Bothell might be less challenging due to this fact.
But what makes Bothell one of the most desirable cities in the entire state is its high median household income. Households in Bothell, on average, earn almost $100,000 annually! When you look at the fact that the national average is more akin to $63,000, it puts things into perspective. It is definitely an advantage of living in Bothell. There is no denying that Bothell is a rich city, and an expensive one to boot. And if you need additional amenities, the city of Seattle is around half an hour away via I-405 S and WA-520 W.
Another benefit of living in Bothell is feeling safe with low crime rates
Bothell is a very safe city, with all crime rates being considerably lower than the national average. This is one of the main reasons why people are looking to hire a moving company Washington to relocate here. The only crime that comes close to the national average is theft, which happens around 1,915 times per year per 100,000 residents. To put things into perspective, Bothell has about 46,000 people living within its borders.
Bothell crime rates vs National average crime rates
Here are some statistics that will represent how safer Bothell is when compared to most of the nation. Note that all the statistics are calculated annually and per 100,000 residents.
Assault: Bothell – 37.2 / National Average – 282.7
Murder – Bothell – 2.1 / National Average – 6.1
Rape – Bothell – 14.5 / National Average – 40.7
Robbery – Bothell – 26.9 / National Average – 135.5
Burglary – Bothell – 337 / National Average – 500
Theft – Bothell – 1,914 / National Average – 2042
Motor vehicle theft – Bothell – 205 / National Average – 284
As you can see, these numbers clearly show that the city of Bothell is a safe place to live. There are no cities on this planet without any crimes, after all, and lower crime statistics are the best that you can get. Most residents (57%), when polled, responded that the city feels very safe and that there is really no crime to speak of. The other 43% say that the city feels pretty safe and that they occasionally see crime but it does not impact them much. This means that you can for example leave some of your moving boxes unattended in the backyard until your preferred local movers Seattle arrive. Do take all the necessary precautions, though, just in case.
Furthermore, the citizens express a high degree of confidence in the police, with 75% of them expressing that the police are very visible and very responsive. 15% stated that they are simply not sure, and only 5% say that the police respond slowly but that they are visible. The last 5% says that the police are not around that much but that they are always there quickly when you happen to need them.
The most important advantage of living in Bothell
Bothell is home to an extraordinary educational institution, UW Bothell. This university is well-known for providing an amazing student experience, as well as personalized support staff that is dedicated to student success. UW Bothell is distinguished from other similar institutions when it comes to cross-disciplinary research, community engagement, and connected learning.
UW Bothell ranks as No.1 in the entire country when it comes to public colleges that provide returns on their investments. In 2019-20, over 62% of undergraduate students graduated absolutely debt-free!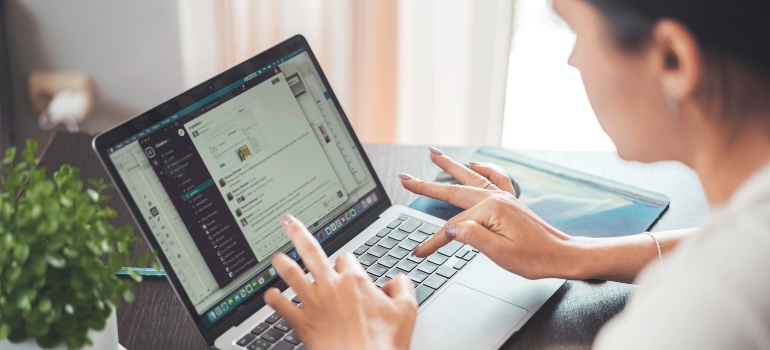 Having such a large institution in the city is favorable to all other aspects of everyday life. The university drives the economy of Bothell and contributes to overall diversity. But it is not the only, one, many "strong" names have a presence in Bothell, such as Amazon, Microsoft, Infosys, Deloitte, Boeing, as well as Accenture.
A relaxed and peaceful place to live
You would think that all that we mentioned so far would create a competitive, stressful, environment. But nothing could be further from the truth, as Bothell is one of those laid-back places, where people frequently "stop and smell the roses". The city maintains a selection of amazing parks where people can sit back and relax, enjoying their time. In fact, Bothell is also one of the better places in the state for retirees, due to this very attitude. People in their retirement do not want a fast-paced environment, they want to enjoy the rest of their years in relative peace. And that is exactly what the city of Bothell offers. There are as many as 117 independent living communities near Bothell, to supply the popular demand.
It is difficult to put a single advantage of living in Bothell apart from all others. The city has a lot to offer, after all. But if we had to settle on one, it would definitely be the vicinity and all the work done at UW Bothell.
Let our team put together a comprehensive moving plan for you. Complete our simple free quote form or contact us at 1-888-300-7222.