The items you should unpack first after moving
The moving process is all about planning. No matter what anyone says, unless you come up with a quality moving plan, your relocation will easily be able to take a turn for the worst. Therefore, this is not something that you should let happen. The strings to your move should lie with you. So, given the fact that you are the one in the driver's seat, you should make sure to act so. Planning the move involves planning packing and unpacking too. In fact, these are some of the basic services that quality movers Everett movers provide on a daily basis. Still, not everyone's philosophy on packing is the same. Therefore, you need to think about what seems right to you. So, to help you decide what to unpack first after moving, we are going to share our view on the subject. Therefore, bear with us till the end!
The choice is all yours in regards to what items you should unpack first after moving
You are going to have the freedom of choice to decide what items to unpack first after moving. However, in order to do this your way, you should make sure to decide on this before you start packing in the first place.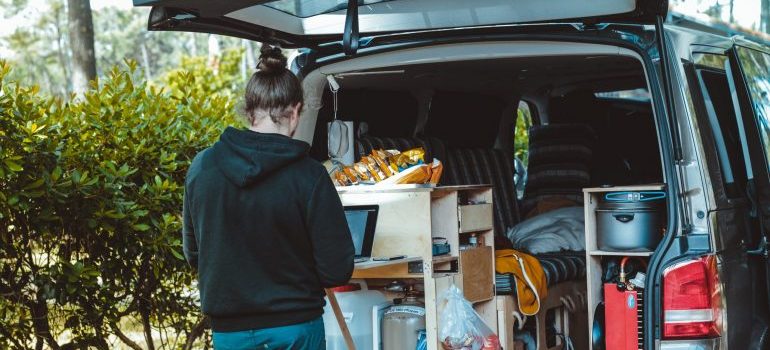 Even if it may seem like there are no choices to be made, there are. However, the first thing that you should decide is the following:
Are you going to stay traditional or
Are you going to try and be innovative?
Either option has its pros and cons. Therefore, you should think about what is important to you. Then, go ahead and plan your commercial move according to your own terms. Whatever you do, if you plan it well and do it right, you are not going to be sorry about the way you did it once the move has been finished.
Staying traditional when moving
Choosing the traditional path to a successful relocation is one way to go.
One of the reasons why one might want to go traditional is the fact that it represents a well-known path.
Some people like discovering new things. Innovation is what has driven this world further. Still, not all of us have the leadership skills or the desire to be pioneers after all. Those people who are in this mood are the ones who will choose the traditional packing technique for their local Seattle move. Still, do we know what traditional packing and unpacking really mean?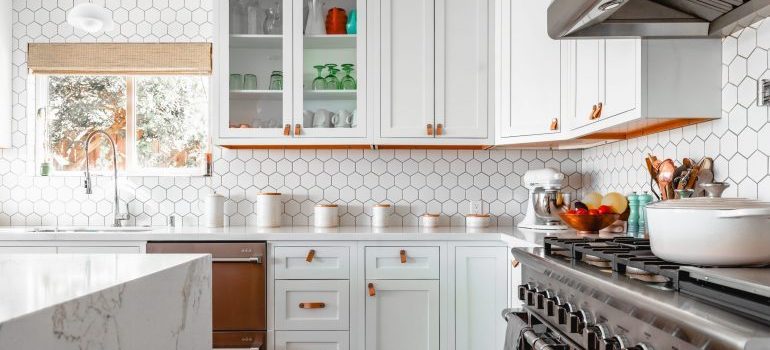 Unpack first after moving – the traditional way
Traditional packing is pretty straightforward. Also, it is very simple.
When someone decides that loading the bulkiest items first into the moving truck is the right way to pack, you know that he has chosen the traditional packing and unpacking way. What is the science behind this approach?
Well, the thing is, common sense tells us that we should make sure to put the largest, the heaviest and the bulkiest items into the moving truck first. Why? For their size of course.
Bulky items are the heaviest to maneuver around. You are going to require space to move inside the moving truck in order to shuffle the fridge or the stove around. Therefore, it seems the easiest thing to do is to do this while the moving truck is empty. Also, by placing them against the cab, you will be making sure that the rest of the items do not suffer damage in the transportation process.
What then?
Once the bulkiest items are in, you will be going around looking to maximize the leftover space that you have and find a place for smaller items of yours.
This is a pretty good technique. Still, there is one issue with it. Once you complete your local or interstate relocation and arrive at your new address, you are probably going to need more time to put these items inside your new home first. Why is that? Well, getting the rest of the items out is what you are going to have to do first. So, you are going to be, from a certain point of view, wasting a portion of your time. Ultimately, you will be stepping around smaller items on your way to the designated spot for the stove or the fridge.
Therefore, you may want to look into a different packing option. It is going to enable you to unpack first after moving the heaviest items.
The non-traditional packing and unpacking approach to moving
An alternative to the above-mentioned technique lies in the option of packing the bulkiest items last. Obviously, the last thing to go in is going to be the first to come out.
This way, you will be able to carry all of your bulkiest items out of the moving truck and straight into their designated space in your new Washington home. This is going to save you a lot of time when unpacking. Also, you will not find yourself stepping over small items while carrying the big ones. Sounds like it's worth giving a try, right?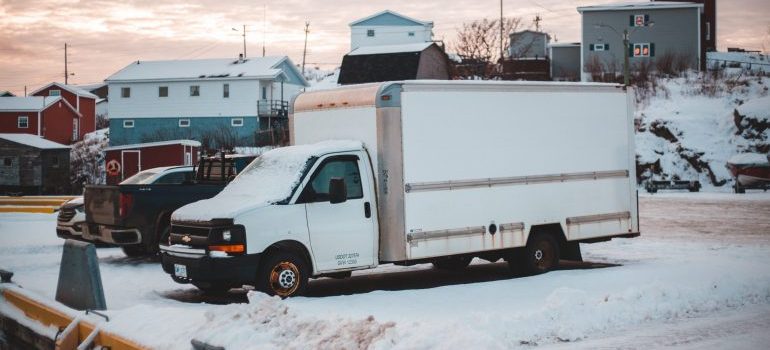 The issues with this approach
This would probably be the traditional approach if only it weren't controversial.
The issue with packing your moving truck this way lies in the fact that the rest of the items would be under threat from the large ones. You would have to find a way to keep them suspended. They should have no opportunity to move around while the truck is moving.
Also, the door of the truck could be threatened to open should any large items slide around and hit them while the truck is moving. So, keep your options open, but your eyes more open too.
Conclusion
There are many ways to pack a moving truck that can determine what items you are going to unpack first after moving. Think well about them and choose the one you like the best.
Let our team put together a comprehensive moving plan for you. Complete our simple free quote form or contact us at 1-888-300-7222.