How to keep kids occupied while moving
If you thought moving was hectic when you did it alone, then you're in for quite a ride now. Moving with kids can easily turn into a nightmare. Even the best-behaved children struggle under the stress of moving. This can make them irritable and cranky and overall put them in a bad mood. All that on top of the stress, confusion, and loss they'll be experiencing at changing homes! Not to mention, you'll need to worry about keeping them safe during the moving process. In short, there'll be a lot to keep in mind when moving with children. And it'll be a lot easier to deal with if you know how to keep kids occupied while moving. Occupied kids are entertained and out of the way, simultaneously safe and not causing you any problems with moving. So here's how to get there!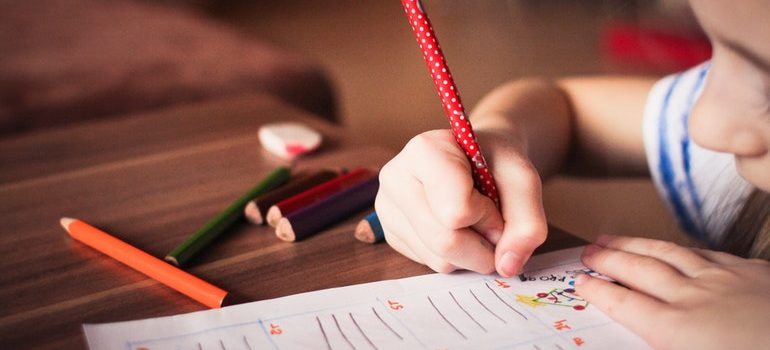 Why should you keep kids occupied while moving?
When you were preparing for a move, you probably didn't really think too closely about what do with the kids. But as a parent, we're sure you know: sometimes it's hard to do adult things when you have children to take care of at the same time.  And no matter how understanding your Seattle movers are, they certainly won't appreciate your little angels tripping them up every step of the way while they're carrying heavy boxes and huge pieces of furniture. Besides, that can be quite dangerous. If you let your kids run around the house on moving day, they could get injured, you or your movers could get injured and your home or belongings could get damaged. So it's best to find a way to keep your kids out of the way somehow.
Which ages should you worry about most?
All kids are affected by moving. Regardless of whether they're old enough to understand what is happening or not, children will respond to change. They will also certainly pick up on your stress. So you mustn't forget to pay special attention to them during the process, prepare them for relocation and take care of their physical, mental and emotional needs before, during and after the move. But some are easier to distract than others. You can, for example, usually count on teenagers to be mature enough to stay out of the way and amuse themselves or maybe even help out. Infants are also, perhaps surprisingly, easy to keep distracted during the move even though they need a lot more supervision than older children. It's really the children in the age range of 2-12 that you should worry about most.
Get someone else to keep kids occupied while moving
A great way to keep your children occupied during relocation is to have someone else do it for you. This is a great option if you have young children like infants and toddlers who need constant supervision. You will need to focus on your residential movers so you'll probably have a harder time doing that yourself. Having a trusted friend or relative come over on moving day and take care of kids is a great alternative. If you'd prefer not to bother your friends and family, you can also hire a babysitter instead. Either way, your kids will be distracted and occupied but safe at the same time.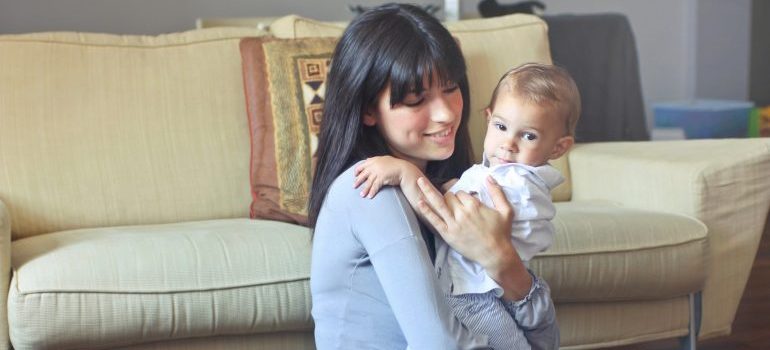 Prepare a safe room or area of the house
A good way to keep your children away from the chaos of moving is to make sure they are physically separate. So pick a room, pack it early and get your boxes out of there. Then you can put your kids' favorite toys or something they use to have fun in that room and ask them to stay there. Most kids will stay occupied enough for long enough for you to deal with the moving. Just check up on them regularly to see how they're doing!
Use what you have to keep kids occupied while moving
There's no need to bother with getting fancy in the middle of moving. Kids have a lot of interests and they're usually not difficult to occupy, at least for some time. All you need to do is pick something they already have – a favorite book or comic, some games or apps and you're all set!
Books
Not all kids are into reading and even those who like reading aren't into it at all ages. But if you have a child who's an avid reader, then you're in luck! Books are very good at keeping kids occupied. Save a few favorites while packing and leave them behind for your kids' enjoyment during the move!
Cards and board games
Cards and board games are a great way to keep multiple people occupied for quite a while. If you have multiple children or you plan on having someone taking care of your only child, then cards or board games might be a good idea to keep everyone engaged and occupied. So when you're taking all the boxes with stuff you don't use often to your storage unit, leave a few board games or card decks behind!
Music
Who doesn't like to listen to music? Regardless of their age, your kids surely have some favorite tunes. You can easily keep them entertained for a little bit with a nice dancy party – just make sure all the flailing doesn't break something!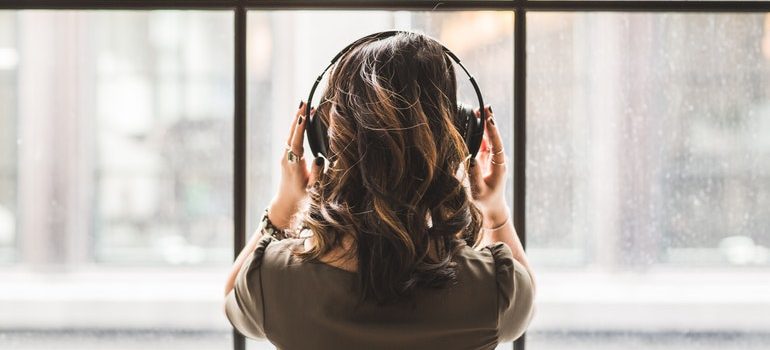 Portable devices
We live in an age where staying entertained is luckily not that hard. The internet is a vast resource that can be an excellent source of entertainment if you know how to use it. And since you're unlikely to commit any of your devices to shipping and transport services, instead of taking them with you, you'll have no issues finding something to download an app to and let your kid play with. Play some cartoons or movies, let your kids read or play games or even surf the net on one of your portable devices and they're sure to stay occupied for quite a while!
Prepare a whole kit of things to keep kids occupied while moving for the whole day
Remember that you need to keep kids occupied while moving even after you leave the house! If you're driving to your new address, for example, your kids might get antsy after a while on the road. So you'll want to have some way of entertaining them on the way. Portable sources of entertainment are good here: bring books, comics or magazines, arm yourself with games like I spy that you can play without tools, and charge the batteries on all your devices!
Let our team put together a comprehensive moving plan for you. Complete our simple free quote form or contact us at 1-888-300-7222.