Tips to help seniors settle into a new Seattle home
It looks like a moving process becomes even more complicated when there are seniors involved. Moving companies Seattle have participated in many senior relocations and have seen what are the most common obstacles and what are the best approaches to help your seniors settle into a new Seattle home. If your elderlies are moving, the following lines should help you get a better idea of how to help them and how to ease the whole adaptation process.
Your first task is to talk to your elders and discuss the upcoming move
Seniors dislike moving. They either do not like the change it brings or they think that the moving process is going to be too difficult for them to handle. Of course, one of your first tasks will be to make them accept the situation. And make the best of it. That is why honest and open talk is the first thing you should do. This way you will find out what is bothering them, what are their concerns, and find ways to help them.
Handle their belongings with care
One of the things that older people do not like is when someone is disturbing their belongings. And that is something that is probably going to happen during a move. Their old items will probably have to make room for new items. And that is something that you should do even before you start searching for movers. If that is something that is troubling your elderly, offer them to rent a self-storage Seattle and to keep their old items there. Of course, you can leave a few pieces that will help them with nostalgia. But the more items you remove, the cheaper and simpler your relocation will be.
Involve them in the planning process
Planning your relocation is something that is definitely going to help your elderly settle into a new home. As we already mentioned, the main cause of anxiety is the fear of the unknown. To relieve them from that fear, sit down with your seniors, and plan the move together. Go through every step of the move. Ask for their opinion. And make sure that there won't be many situations where they will feel uncomfortable. Of course, the best and easiest way to move is to find and hire reputable residential movers Seattle that will handle their entire relocation.
Hire a full service moving company to get a stress-free move
If you want to help your elderly settle in their new place the relocation process needs to be impeccable.  Of course, there are ways to organize a smooth move without hiring a moving company. But if you really want to have a stress-free and relaxed move, then you should definitely hire some experienced and trustworthy movers Seattle.  Besides experience and reliability, you also need to make sure that the moving company you are hiring offers a complete moving service. This means, packing your items, providing packing materials, handling bulky items and furniture, loading and unloading, transportation,  unpacking, junk removal, and storage. Yes, hiring a full moving service is not so cheap. However, if your goal is to have a stress-free move, this is the best way to go.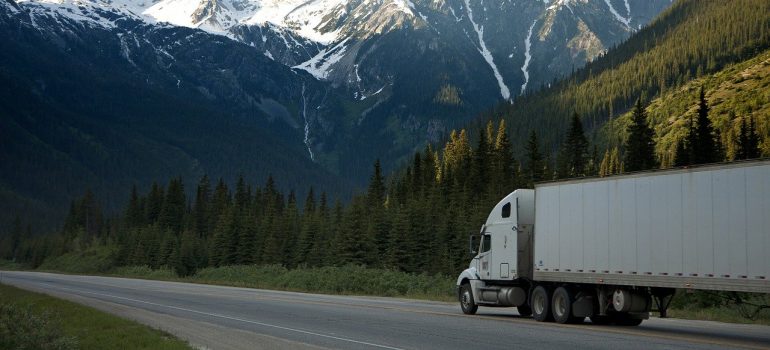 Hire professionals to pack your belongings
Of course, the biggest concern when preparing your elderlies for a move is packing and handling bulky items and furniture. If you do not want to pay for a full moving service, at least consider hiring professional packers. They will bring their own packing materials and pack your items quickly and securely. This is the best way to handle the packing process and simplify your move. Also, hire a moving company that deals with furniture disassembling and reassembling. This is also a thing that you will need help with.
The thing that will help you seniors settle into a new Seattle home quickly is an unpacking service
One thing that is crucial when thinking about moving services and settling into a new home is unpacking. Many moving companies offer a packing service but that doesn't mean that they will help you with unpacking. So check this before you hire them.  Imagine that after a long and tiring move you need to deal with boxes, wraps, and bags. This is probably harder than packing. That is why many people continue living among the boxes for months after they move. If you want the elderly to settle into a new place as quickly as possible, unpacking service will help them do it. They will unbox every item, put them where you tell them too, and even clean up the mess. There is no faster way to settle into a new home than this.
Help your seniors settle into a new Seattle home by visiting the neighborhood
If you prepared everything regarding the move, then you can start preparing your elderly for the new place. Of course, if it is possible, it would be good if you could visit the place together, walk around the new Seattle neighborhood, and meet some of the neighbors. This will surely help them accept the fact that they are moving and make them more relaxed.
If you cannot visit the new place, use the internet to show them how great the new place is. Show them images, watch videos on YouTube, and read forums and testimonials from people who already live there.  This is not as efficient as a personal visit. Still, if there are some things that are not so great, and that you would rather hide, it would be easier to do it online.
A stress-free move will help you in your goal
That is how you can help seniors settle into a new Seattle home.  It all comes to talk and relaxing the moving process. If you manage to organize a stress-free move, settling into a new place will be a piece of cake.
Let our team put together a comprehensive moving plan for you. Complete our simple free quote form or contact us at 1-888-300-7222.