Ultimate guide to moving to Issaquah WA
Moving to a new city, be that city near or far, is never an easy thing. So, if you are moving to Issaquah WA in the foreseeable future, it's completely reasonable to feel stressed and worried. At Hansen Bros. Moving & Storage Seattle, we never want you to worry. With your needs in mind, we have created a guide that will help you move to this beautiful suburb of Seattle with ease.
Learn the key facts about Issaquah, WA
How much do you really know about Issaquah? Are you moving here because you have fallen in love with the place or because the circumstances have changed and you are forced to move? Either way, it never hurts to know some basics about your soon-to-be new normal. So before you start your search for the best Issaquah moving companies, you might want to pay attention in the next few seconds.
Issaquah has a population of approximately 37,000 residents.
The residents tend to be involved in their community.
Issaquah has plenty of restaurants, coffee shops, and entertainment venues.
The majority of families own their homes as opposed to renting them.
The schools in Issaquah are highly-rated.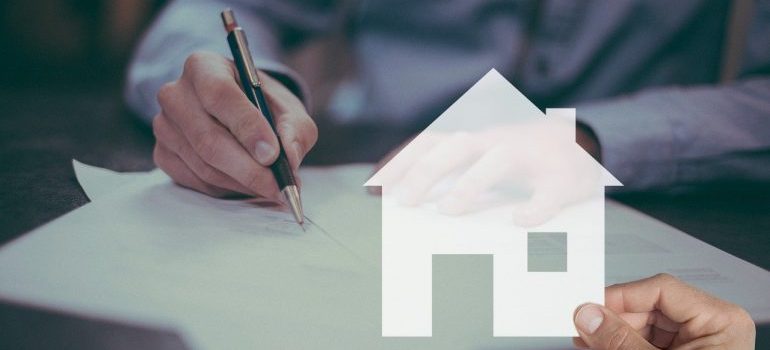 As you can see, it doesn't matter whether you are a young professional, a family-oriented person, or near your retirement – Issaquah will welcome you with open arms. In our years of experience, we haven't seen many people who have relocated to Issaquah, WA, and regretted it. And there's no reason to think that you would be an exception.
Find relocation professionals if moving to Issaquah WA from afar
Any time you are relocating, you have two options – you can either attempt a DIY move or opt for relocation professionals.  That being said, which option will work best for you depends on many variables, including your budget and your current location. If you are moving to Issaquah from a near-by city, then you could go with the old DIY style. But if you are moving from a distant location, the best thing you can do is find reliable movers. The good thing is that there are many reputable companies on the market at the moment.
And if you aren't sure what to look for, we'll gladly help you out. For starters, you need to ensure that the company you choose offers all the moving assistance options that you will require. That means that you might need to find movers who offer both packing services and premier Seattle storage. Secondly, you ought to find movers who have sufficient experience in the industry. If a company has completed thousands of successful projects, then there's a good chance your move will be a success too. Finally, you need to ensure that the company you opt for is within your budget. There is no reason to put yourself in debt when you have so many companies to choose from.
Don't lose sight of smaller moving tasks that are ahead
It's superfluous to say that you should remember to pack your belongings for your move to Issaquah because this is the task no one ever forgets about. But unlike packing, there are many tasks people fail to plan for or they completely forget about. For some of those tasks, you can find appropriate help by looking into our HB move management department. For others, you'll just have to either do it yourself or enlist the help of a trusted friend or family member. So what are these tasks we are talking about?
Transfer your utilities. Unless you want to sit in the dark after moving to Issaquah WA, transfer your utilities a couple of weeks prior to your moving day.
Inform everyone about your move. Besides family, friends, and your employer, you should also change your mailing address, cancel your subscriptions, and change your address at the bank.
Declutter your home. Whether you like it or not, decluttering should be a mandatory part of your relocation. Don't get sentimental – it will be good to start fresh and not be weighed down by unusable items.
Organize a yard sale. What a better way to earn some extra money for your relocation than by selling the items you decide not to relocate to the new home?
Luckily, there's an easy way to stay on top of things during your move – simply make a moving checklist. Sit down and think of all the things you ought to accomplish before your Issaquah relocation. It will be hard to forget about a task when it's right there in front of you!
Think about organizing a farewell party before your move to Issaquah
Mind you that this isn't a mandatory part of your relocation. However, if you are having trouble saying goodbye to your loved ones and moving to a new location, you might benefit from organizing a small get-together. You don't have to throw a lavish going-away party in order for it to be successful. All you have to do is invite your dearest friends, buy some beverages, and order plenty of good food. And voila – you are already on a good path to having an incredible farewell party.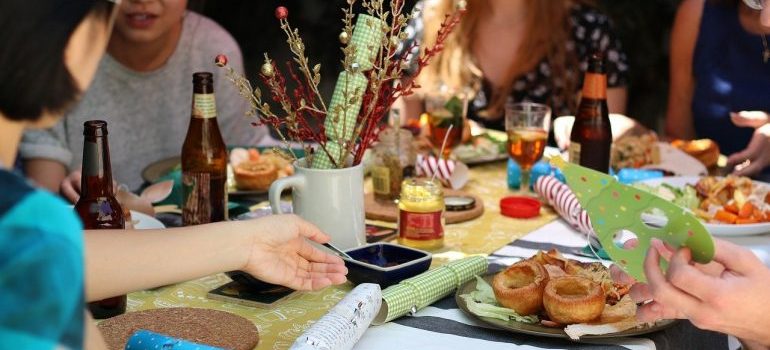 At the end of the day, residential relocation is hard. No matter which moving company you choose and how many special services you opt for, you'll still have to go through that emotional aspect by yourself. That's why it's very important to have the people you love close to you when moving to Issaquah WA. By organizing a goodbye party, you'll get a perfect opportunity to have everyone you love in the same room so that you can reminisce about all the good times you had. And all the great times that are yet to follow! Because your move is only the beginning!
Let our team put together a comprehensive moving plan for you. Complete our simple free quote form or contact us at 1-888-300-7222.