What to expect when moving from Bainbridge Island to Bellevue?
If you're considering moving from Bainbridge Island to Bellevue, it's important to be prepared for some changes in terms of lifestyle, the pace of life, and culture. Bellevue is a suburban city located east of Seattle, and it offers a completely different atmosphere compared to Bainbridge Island. In this article, we'll explore what you can expect when making the move. Our team at Hansen Bros. Moving and Storage Washington has years of experience in moving residents in these areas and is gladly sharing the information.
Differences in cost of living: Bainbridge Island vs Bellevue
One of the biggest differences between Bainbridge Island and Bellevue is the cost of living. Expert movers in Bainbridge believe the higher cost of living to be the biggest downside of moving from Bainbridge Island to Bellevue. Bellevue is generally more expensive compared to Bainbridge Island, due to its higher housing costs and more urban atmosphere. However, there are other factors to consider when comparing the cost of living between the two cities.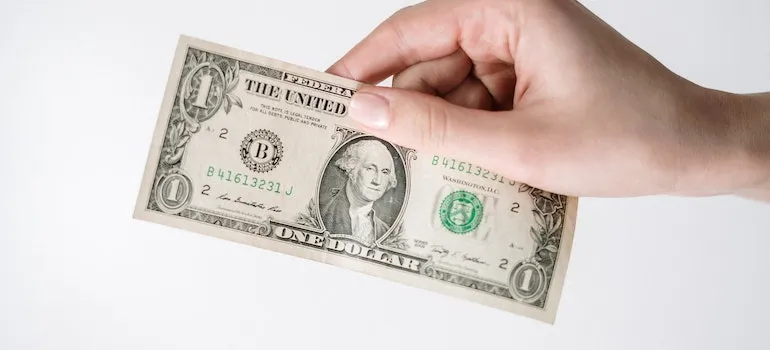 Transportation
Transportation costs in Bellevue and Bainbridge Island can vary, with transportation costs in Bellevue potentially being higher due to longer commute times and the need for a car. Bellevue is a bustling city with a thriving economy, which means that many people commute to work by car. This can result in longer commute times, and higher costs for fuel, parking, and vehicle maintenance.
However, Bellevue is well-connected to public transportation, with several bus routes and a light rail system, which can help offset transportation costs. Public transportation in Bellevue is convenient, reliable, and affordable, and it provides an alternative to driving, which can be helpful for those who are looking to reduce their transportation costs. In comparison, Bainbridge Island is more isolated, with limited public transportation options and a reliance on personal vehicles.
Housing
Housing costs can have a significant impact on your overall cost of living, and that's especially true in cities like Bellevue and Bainbridge Island. When it comes to purchasing a home, the median home price in Bellevue is significantly higher than in Bainbridge Island. With a median home price of around $1.2 million, Bellevue is one of the more expensive cities in the region. Whereas the median home price in Bainbridge Island is around $875,000.
For those who prefer to rent, the cost of living in Bellevue is also more expensive. The average monthly rent for a one-bedroom apartment in Bellevue is around $2,100. Compared to around $1,600 in Bainbridge Island. This can make it more challenging for renters to find affordable housing in the city, especially for those on a tight budget.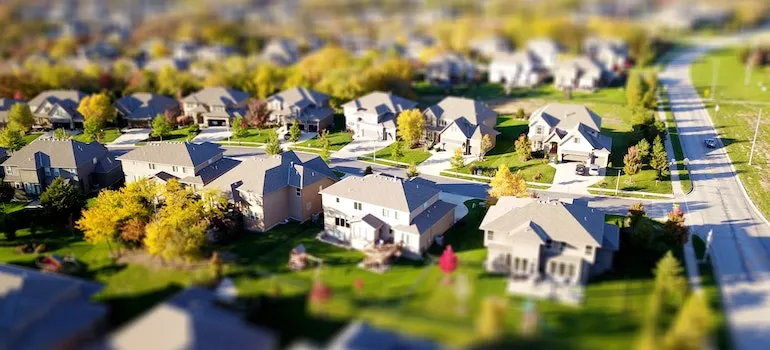 If your family needs more space for storage, but a bigger house is not in your budget, you might want to look into some Seattle storage solutions. This way you'll save money by putting all of your clutter and redundant furniture in storage. Down the line, you can either make use of the furniture or decide to sell it. Either way, it's more financially responsible than buying a larger home to accommodate all of your unnecessary belongings.
Food and Groceries
Food and grocery costs in Bellevue and Bainbridge Island are relatively similar, with both cities offering a range of dining options and grocery stores. Whether you're looking for a casual dining experience or a more upscale restaurant you'll find plenty of options in both cities.
In terms of grocery costs, both Bellevue and Bainbridge Island have a variety of grocery stores, including large chain stores and smaller specialty stores. Prices for food and groceries can vary depending on the type of food you buy, and the grocery store you visit. For example, organic and specialty items may be more expensive than conventional products.
When it comes to dining out, prices in Bellevue and Bainbridge Island can also vary, depending on the type of restaurant and the menu items you choose. In Bellevue, there are many upscale dining options, with prices to match, as well as more casual dining options for those on a budget. On Bainbridge Island, there are fewer dining options, but the quality of the offer is high, and prices are relatively similar to those in Bellevue.
Healthcare
Both Bellevue and Bainbridge Island offer a range of healthcare options and services, with healthcare costs in both cities being similar. The cost of healthcare in the United States can be expensive, regardless of location, so it's essential to have adequate health insurance coverage to protect your health and financial well-being.
And both in Bellevue and Bainbridge Island, you'll find a variety of healthcare providers, including hospitals, clinics, and specialist centers. There is also a range of community resources available, such as health fairs, support groups, and community clinics, which offer preventive care and wellness services.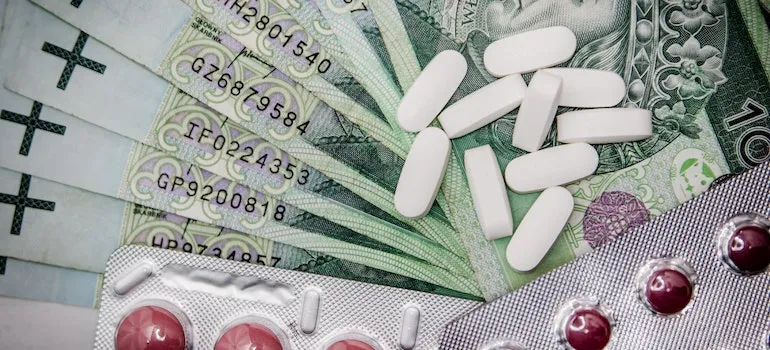 Anticipate different job opportunities when moving from Bainbridge Island to Bellevue
Bainbridge Island and Bellevue are both located in the Pacific Northwest and offer a range of job opportunities for residents. However, the job market and opportunities in each city can differ, depending on your career field and job preferences.
Bellevue: Thriving Tech Industry
Bellevue is a major hub for technology companies, and many of the world's largest tech firms have a presence in the city. This includes Microsoft, Amazon, T-Mobile, and many others. If you're in the tech industry or interested in pursuing a career in technology, Bellevue is an excellent place to start. The city also offers a range of other job opportunities, including finance, healthcare, retail, and more.
Many aspiring technicians decide to move to Bellevue to start their careers in a place that will nurture their profession. In recent years, Bellevue has been one of the fastest-growing cities in the state. If you wish to move for work and become Bellevue's resident, local movers in Seattle will make sure your relocation passes smoothly.
Bainbridge Island: Small Businesses and Artisanal Industries
Bainbridge Island is a smaller and more rural community, with a focus on small businesses and artisanal industries. The island is home to a thriving arts and crafts scene. it is home to many local artists and artisans who sell their work in local galleries and markets. If you're interested in entrepreneurship or looking for a more relaxed and creative work environment, Bainbridge Island might be the right choice for you.
However, if you want to leave the quiet city of Bainbridge Island, you might want to look into moving boxes in Seattle Wahington residents use for their interstate relocations. Moving interstate is easier than cross country moving, but any additional equipment is of great help. If you want your belongings to stay in pristine condition, don't hesitate to reach out.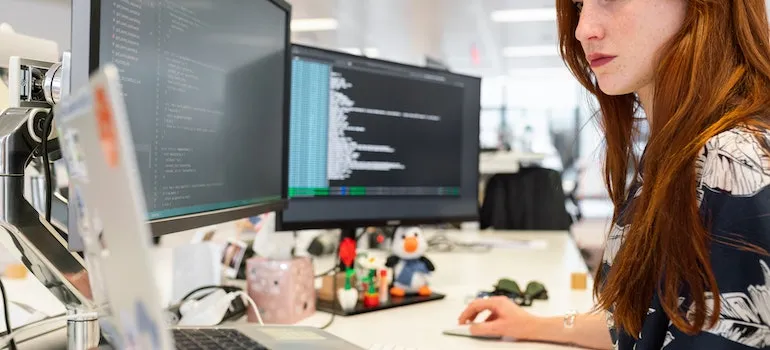 Look forward to a more urban atmosphere after moving from Bainbridge Island to Bellevue
Bellevue is a city in the Pacific Northwest and is one of the largest cities in the Seattle metropolitan area. With a population of over 140,000 people, Bellevue is a bustling city with a vibrant atmosphere and a thriving economy. The city is known for its high-tech industry, shopping, dining, and entertainment options, and offers a more urban atmosphere compared to the more laid-back and rural feel of Bainbridge Island. Some of the best moving companies from Bellevue WA have attributed Bellevue's ever-growing population to this urban atmosphere. We'll talk about some of the aspects that make Bellevue attractive to Bainbridge Island residents.
Shopping and Dining
Bellevue is a city that truly has something for everyone, especially when it comes to shopping and dining. The city of Bellevue is a hub of retail activity, with a wide range of shopping options available. In Bellevue, you can find high-end designer boutiques, local shops, and markets. Whether you're looking for the latest fashion trends, unique gifts, or everyday essentials, you're sure to find what you're looking for in Bellevue.
The city also has a thriving food scene, with a variety of dining options to choose from. There are many upscale restaurants that serve gourmet cuisine, casual cafes, and fast-food establishments. There's something for every taste and budget in Bellevue. Whether you're in the mood for a romantic dinner, a quick lunch, or a family-friendly meal, you'll find what you're looking for in the city's many dining options.
Entertainment Options
Bellevue offers a wide range of entertainment options to its residents and visitors. Whether you're a fan of the arts, music, or outdoor activities, there's something for everyone in Bellevue. The city is known for its lively downtown area, which is home to a variety of movie theaters, live music venues, and shopping centers.
Bellevue also has a thriving arts scene, with several annual events that celebrate the arts and crafts community. The Bellevue Arts and Crafts Fair is one of the largest arts and crafts fairs in the country, and it attracts artists, craftsmen, and art enthusiasts from all over the world. The Bellevue Jazz Festival is another popular event, which showcases the talent of local and international jazz musicians.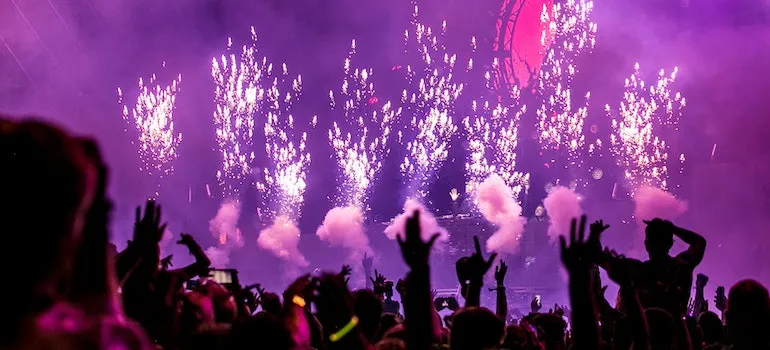 For those who enjoy outdoor activities, Bellevue offers several parks and recreational areas, including the Bellevue Botanical Garden and the Bellevue Downtown Park. The city is also home to several nature reserves, which provide opportunities for hiking, biking, and wildlife watching.
Be sure to choose the right neighborhood for you
When moving from Bainbridge Island to Bellevue, know that they are distinctive with different neighborhoods, each offering its own unique feel and lifestyle.
Neighborhoods on Bainbridge Island
Winslow: This is the main commercial area on the island, with a range of shops, restaurants, and cafes. Winslow also offers scenic views of Puget Sound.
Rolling Bay: This is a quiet, residential neighborhood with a mix of older homes and new construction. Rolling Bay is known for its community-oriented feel and its proximity to the island's beaches and parks.
Lynwood Center: This is a more rural area of the island, with a mix of farmland and residential properties. Lynwood Center is known for its natural beauty and its peaceful, rural atmosphere.
Neighborhoods in Bellevue
Downtown Bellevue. This is the central business district of the city, with a range of high-rise buildings, shopping, dining, and entertainment options. Downtown Bellevue has a vibrant nightlife and it's close to Lake Washington.
East Bellevue. This is a more suburban neighborhood on the east side of the city, with spacious homes and tree-lined streets. East Bellevue is known for its upscale feel and its quiet, residential atmosphere.
Enatai. This is an upscale neighborhood in East Bellevue, known for its large homes, beautiful views of Lake Washington, and close proximity to the city's parks and recreation areas.
These are just a few of the many neighborhoods that Bainbridge Island and Bellevue have to offer. When choosing a neighborhood, it's important to consider factors such as proximity to work, access to public transportation, and the type of lifestyle you're looking for. For any help moving, consider hiring some of the best Washington movers as your moving partners. They can take care of the moving logistics while you're tying up loose ends and settling in.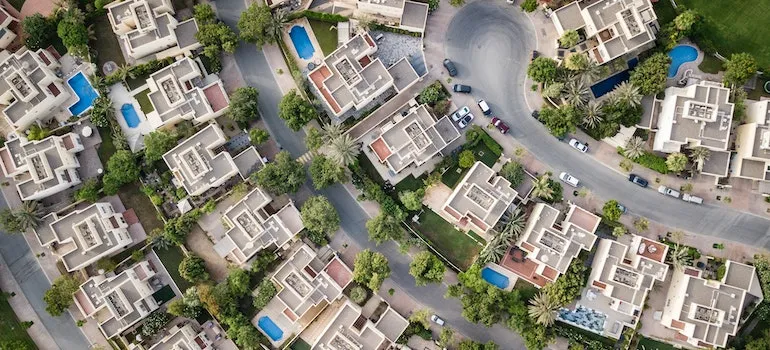 Expect a couple of downsides when moving from Bainbridge Island to Bellevue
While relocating from Bainbridge Island to Bellevue can offer many benefits, it is important to consider the potential downsides, including traffic, loss of community feel, and lifestyle changes. It's important to weigh the pros and cons carefully before making a decision, to ensure that you're making the right choice for your needs and lifestyle.
Traffic. Bellevue is a major city, and this can mean that traffic can be heavy at times, especially during rush hour. This can be a significant drawback for those who are used to the more relaxed pace of life on Bainbridge Island.
Loss of Community. Bainbridge Island is a tight-knit community, and many residents enjoy the sense of community on the island. Moving to a larger city like Bellevue can mean that you may lose this sense of community. It can take time to build new relationships and connections.
Lifestyle Changes. Moving from Bainbridge Island to Bellevue can mean significant lifestyle changes, as the pace of life is faster in the city. For those who are used to the more relaxed and rural lifestyle on Bainbridge Island, the transition to city life can be challenging.
You won't make a mistake when leaving Bainbridge Island for Bellevue
In conclusion, moving from Bainbridge Island to Bellevue is a big change that requires careful consideration. While Bellevue offers a more urban atmosphere, higher population density, and more entertainment options than Bainbridge Island, it also comes with higher housing costs and fewer natural landscapes. It's important to weigh the pros and cons before making the move. Make sure that the new city is the right fit for you and your lifestyle.
Let our team put together a comprehensive moving plan for you. Complete our simple free quote form or contact us at 1-888-300-7222.