All that you need to know about hiring professional movers
While hiring professional movers isn't as complicated as it might seem, it still requires time and effort. That's why, in order to have a smooth move, you have to be selective when it comes to choosing the right company. The moving industry has come a long way, which is why you have more options than ever before. Besides an array of moving services, you can also count on different kinds of storage options, special packing services, and a greater choice of supplies. Our Hansen Bros. Moving & Storage Seattle team came up with this comprehensive guide to help you make the best choice and have a stressless move all along. When an experienced team that keeps up with the moving trends has all your moving needs met, everything else becomes easy as a breeze. Your worries go away and a seemingly difficult endeavor becomes an entire journey.
Why hire professional movers in the first place?
Let's say you plan to move to the closest neighborhood. It seems you don't have much to pack and move, and everything is doable. However, problems arise when you begin to pack all your goods and realize not all items require the same packing technique.  Next, your personal schedule clashes with moving tasks, and you get drained sooner than you might've thought. Now, imagine you have to relocate to a completely different state. It's easy to conclude that moving is something that can hardly be done on your own, without getting exhausted right at the start. Both local and long-distance relocations call for an experienced moving team.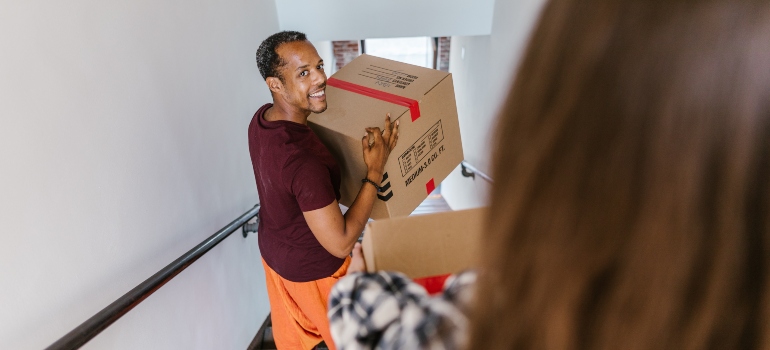 Professional Washington movers can make your move less tiring. Once they assess all your needs, they can tailor the schedule according to you. That way, you are able to stay on track with the moving task. Plus, you can manage all your responsibilities you have apart from the move. Moving becomes a smooth process only when you have professional moving assistance and guidance every step of the way.
Hiring professional movers is cost-effective
The final price of your relocation project depends on the distance, labor, and additional services. However, that doesn't mean moving is a luxury. The market is full of residential and commercial moving companies that embody affordable prices and top-level quality. Additionally, you get all the help you ask for! The moving industry is now full of credible companies that serve various kinds of relocations at different price points. Also, the quality of storage units has significantly grown. Some of the best movers put a lot of emphasis on customer reviews, with a goal to increase service quality. Therefore, rest assured it's possible to find a professional yet affordable company in a short time, and have a blissful move from the moment the movers come to your door.
Things to consider before you start looking for movers
First, you must know what kind of movers to search for. Answer these crucial questions:
Where do you plan to relocate? To another neighborhood or city? 
Are you relocating business or home? 
Do you have delicate or bulky items like a piano, music equipment, sculptures, etc.?
How busy you are?
What would be the approximate budget for your move?
The answers will show you whether you need local or long distance movers Seattle residents trust the most. You'll also know if extra help with planning would come in handy. Thankfully, numerous companies nowadays offer help with relocation planning and adjust the plan to your needs. They can help you plan the moving budget.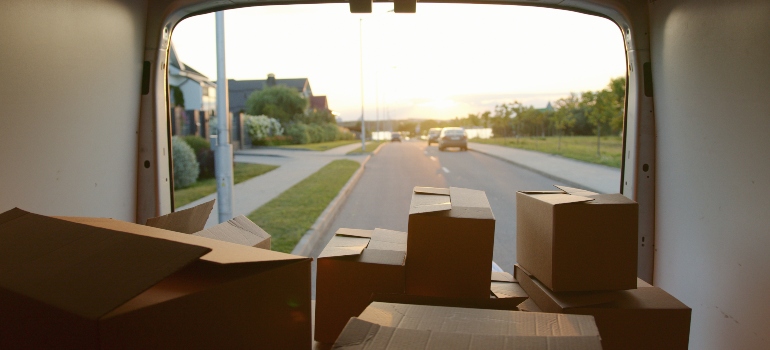 Numerous verified online estimate calculators can give you an insight into the approximate price of your move. However, bear in mind that prices aren't the same at every moving company. What costs less at one moving company might cost at another one, and vice versa.
What if you're moving internationally?
For cross-ocean relocations, there are skilled international movers Seattle who can take care of the entire endeavor. Keep in mind that international moving requires a team that will go the extra mile with all moving tasks – from organization to execution. The safest option is a moving company that has plenty of experience when it comes to international relocations. That means, they will not only provide top-level service but necessary guidance to make the moving process stress-free for you.
Tips to help you recognize legit movers from fraudulent schemes
In order to know how to sport the right mover, you must know what makes them stand out. There's a list of non-negotiable requirements any legitimate moving company must have fulfilled:
A free-of-charge moving quote.
No extra fees.
Excellent customer service.
A track record of successfully accomplished moving projects.
All information about services and contact information is available on the company's official website.
Previous reviews will give you more information about the overall customer experience. That's why public platforms, social media groups, or forums can provide you with more insight. Focus on reviews that speak not only about moving and storage quality, but the assistance provided by a company's moving crew. You need to be sure the movers you hire are the ones that are kind to their clients and careful with belongings.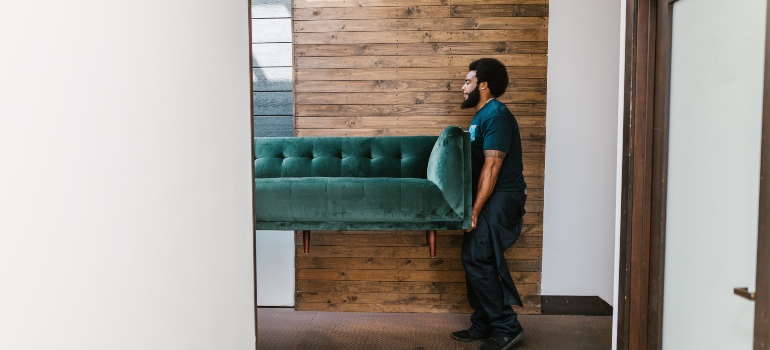 Fraudulent companies often appear as legit ones
When you know how to recognize credible movers, it's easy to spot the companies that don't care about your best interests. However, keep in mind many of them seem like legitimate companies thanks to well-put websites and fake reviews all over the Internet. This is why you should always look beyond the website and advertisement before you come to conclusion about whether the company is worth your time (and money).
Types of moving estimates
As it's already mentioned, the company you look for has to be the one to offer you a free moving estimate. The only thing you have to consider is what kind of moving estimate you opt for:
Binding moving estimates –This kind of estimate is charged in advance and sums up the entire expense of your move.
Non-binding moving estimates – The approximate cost of your move that might go significantly higher if you end up moving more stuff, for instance. Additional services and delivery expenses may also add up to the final price. It's possible to revise a moving estimate in this case.
When you choose either of these two estimates, make sure the company that's offering them is legitimate. Fraudulent movers often put the estimates to good use with an aim to blackmail their customers or completely disappear with their belongings and money. For example, if a fake mover offers you a non-binding estimate, chances are you'll probably wait for delivery for far too long and get extra charged. That's yet another reason why you are obligated to confirm the company's credibility, even though they offer free estimation on their website.
When and how to search for the movers?
Start actively looking for movers shortly after you set the date of your move. Make yourself some coffee or tea, and browse online nearby movers with high ratings. What you must make sure is that each company you research is first and foremost fully licensed, with a USDOT number. Only the companies that operate within legal frames are trustworthy and responsible towards their customers.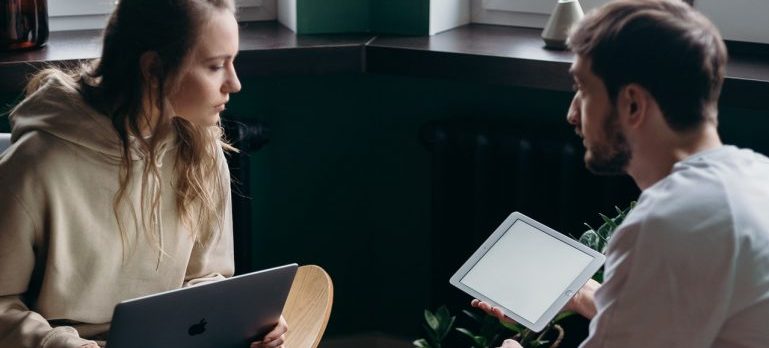 Check if a moving company has all services you need
Some companies provide basic moving and packing services, while there are others that provide them all in one place. That being said, hiring full-service movers saves you lots of time, and money too. Rest assured all services combined will cost you less if you get them at a single company. However, make sure the company keeps all services up to the highest standards:
Storage – No matter how many things you have to pack and move, they must wait in a secured and monitored storage unit. Ensure the unit is pest-free, with safe locks and video monitoring to remove all worries. The best way to know if a moving and storage company has on offer the units that are worth the coin is to go and see them in person.
Packing services – Besides regular packing services, there are many special ones as well. For instance, piano or art movers will go the extra length to properly pack and relocate your piano or art collection. In general, it's important the movers you hire have experience with packing sensitive items that can easily get damaged and break.
Moving supplies – Lots of movers provide moving supplies, usually at modest price points.
Shipping services – Fortunately, there are moving and shipping companies Seattle you can choose from. They put their efforts into packing, moving, and delivering all your goods so you don't have to lift a finger.
Make an interview list if you plan on hiring professional movers
Once you make sure the company is fully registered, pick a few of them you are going to contact. Rest assured there's not a single reason to be nervous when speaking to the company's staff. Their entire team is there to serve your needs and answer all questions you have. Focus on these crucial points when interviewing any company:
Price points
Estimation
Extra fees
Storage types
Quality of packing supplies
Payment methods
Available dates
Ensure you get clear and straightforward answers. Any professional company will be glad to give you insight into their work and services. As a customer, you deserve to have all information at hand, and price points confirmed. Furthermore, you may ask the representatives to tell you more about the company's history.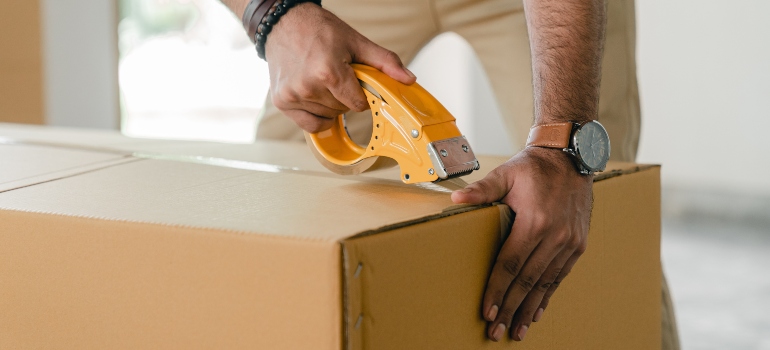 Get multiple quotes
The next step is to book a few quotes from the companies that seem most trustworthy and capable. You may either choose an online or on-site estimation. The benefit of the online option is that it saves lots of time for you and your movers. However, on-site estimation is much more effective since the movers can estimate the costs with precision, right on the spot. Before you pick the cheapest option, stop and think for a second. Although the affordable move is what many people are after, the quality and overall service offer hs to be taken into account. For example, a slightly more expensive estimate might include cheaper moving supplies and a highly-secured storage unit. Having said that, take time to compare all pros and cons, besides the prices.
Make sure self storage Seattle companies offer is also included in the quote. Some companies provide separate estimates for storage services that are charged separately. The same goes for packing supplies. Feel free to contact a company and confirm this.
Know your moving rights, terms, and conditions before hiring professional movers
Even moving includes a set of rights and responsibilities that affect you and the company you choose. Once you learn about them, you're much less likely to get scammed. It's important to protect yourself when moving, therefore do your best to avoid signing anything on a whim. Learn about rights as a customer first. Next, request a contract and read it thoroughly. It's best to do it in the presence of the movers in case there's something you aren't pretty sure about.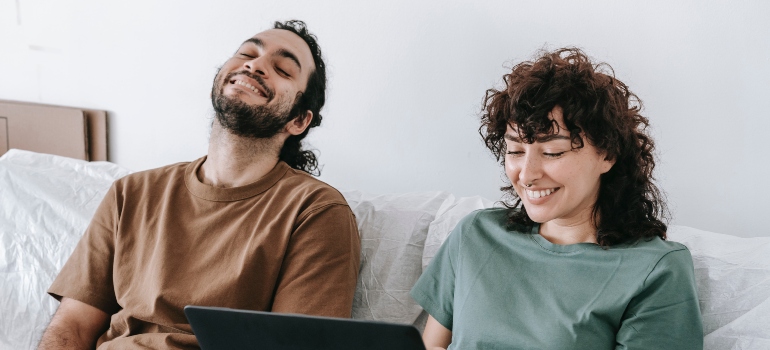 The movers you hire have to be the ones that respect their customers
It all comes down to professionalism and courtesy when hiring professional movers. When you have a licensed moving crew committed to delivering the best move you wish for, you have nothing to worry about. It's also important the movers you book have a reputation for being courteous and helpful towards all their customers, without exceptions. So, pay attention to previous customer testimonials that speak about the very movers who handled their relocation projects.
Let our team put together a comprehensive moving plan for you. Complete our simple free quote form or contact us at 1-888-300-7222.