Ultimate guidelines for moving to Seattle in 2022
Are you considering becoming a Seattle resident? If you're thinking about moving to Seattle in 2022, you are going to need some tips to make your move smooth and easy. Choosing the next place to live is no easy task. Maybe you want to start a family there or build a career. Seattle is an amazing place that offers many opportunities, which is why its population is constantly growing. Hiring professional moving companies Seattle has to help with your move will take the pressure off you, so you can relax and explore all that The Emerald City has to offer. We are sharing all the details that make Seattle amazing, and a valuable guide to making your relocation as simple as possible.
Moving to Seattle in 2022 is the best decision you can make
Seattle is great for many reasons, and more and more people choose to call it home on a daily basis. Although Emerald City is considered to be expensive, with the cost of living being 57% higher than the national average, its population keeps on growing. Moving here with the best movers Seattle offers is a decision you won't regret, and here are some of the main reasons why:
the breathtaking views
higher education options
the employment opportunities
beautiful seasonal weather
food and coffee
parks and gardens
Seattle offers breathtaking views
One of the things Seattle is famous for is the spectacular views. The sky and the sea meet in the most beautiful and extraordinary views you could possibly imagine, and you can wake up to them every day if you choose to live in Seattle. The sea also contributes to the cleanliness of the air which is always fresh. Settling in Seattle won't be hard after a successful relocation with movers Issaquah WA offers. You can enjoy a day at the beach if you're feeling stressed after a hard week at work even if it's not summer, that's the beauty of Seattle. Taking a walk by the beach is relaxing and will help the quality of your life. The city is also quite clean and not very crowded considering it has a population of 652,501.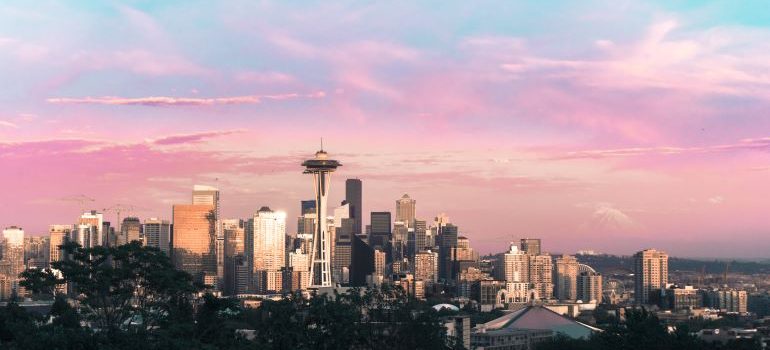 There are excellent options for higher education
If you're thinking about relocating to Seattle for higher education, you'll be happy with the choices. The Emerald City is home to some of the best universities in the country. The University of Washington, which is one of the most prestigious and well-known higher education institutions in the world, is located in Seattle.
You can also choose between some other top-notch universities such as Seattle University and Seattle Pacific University. Living in a city with premium university options is great, and traveling home during summer break will be much easier with excellent Seattle storage solutions. Simply rent a storage unit short-term and enjoy your summer knowing your belongings are safe.
The job market is booming in The Emerald City
Moving to Seattle to find your dream job is a wise decision considering the great job market the city offers. You will have no trouble finding employment in the tech industry since some of the world's top employers in this branch like Amazon, Apple, Google, and Microsoft have headquarters in The Emerald City. These high-tech titans employ hundreds of thousands of people in the Seattle area alone. The unemployment is, expectedly, lower than the national average at 4%. If you're a young professional just starting your career, a bright future is awaiting you in Seattle.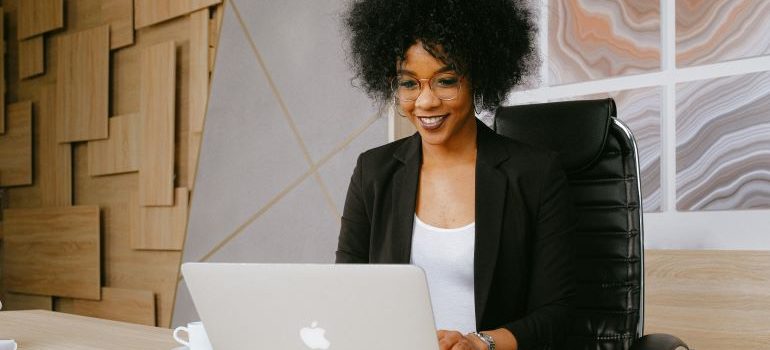 You will enjoy beautiful seasonal weather
Another advantage of living in Seattle is its beautiful climate. You will experience all four seasons and the beauty that comes with each one. This will feel even more special if you're moving to The Emerald City from a hot climate like California or Florida have. Enjoy the fresh spring blossoms and colorful autumn leaves, along with fun summer activities on the beach and cozy winters with your family.
Food and coffee are what make Seattle- Seattle
For every coffee snob, Seattle is the official coffee capital of the United States. You will have the absolute best coffee of your life here. Enjoy your daily cup of joe or two (or more), and see for yourself why Seattle is called the coffee lovers mecca. Along with the best-tasting coffee, you can find the most delicious food in Seattle. What is characteristic about the food in Seattle are the bold flavors and unusual combos that many foodies love. You'll have a lot of fun visiting the city's most popular restaurants, and savoring all the tasty delights that can be found only in The Emerald City.
It's not called The Emerald City for no reason
If you ever wondered why Seattle is called The Emerald City, it's because of all the greenery that embellishes it. The city is rich in parks, gardens, and many other areas where you can enjoy your favorite outdoor activities. Spending time in nature is essential for physical and mental wellbeing, and in Seattle, you can choose where to go. Whether you like chilling at the beach, having a picnic in the park, or jogging in the morning surrounded by lush trees, you will find countless options to choose from. The city cares a lot about healthy living and provides plenty of opportunities to enjoy the outdoors surrounded by fresh air.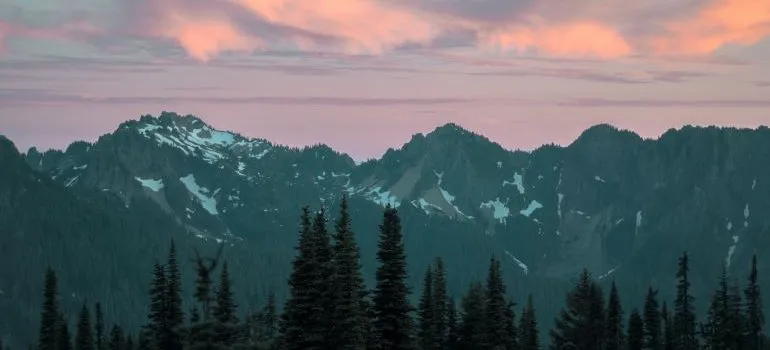 Moving to Seattle in 2022 will be enjoyable with the right organization
When it comes to relocations, planning and organization are what make them enjoyable and stress-free. Because no one wants to be a ball of anxiety when the moving date approaches, it's crucial to start planning on time. Aside from planning, you should also:
declutter your home before the movers arrive
hire movers early
verify the moving company you choose before signing the moving contract
Plan your move to Seattle ahead of time
Planning is the most important part of your move to Seattle. You want to be prepared and not rush the packing and moving process last minute. Organize your time according to your lifestyle and work if you have a job or classes if you're still in school. The optimal time to start packing is two weeks before the move, so make sure you get all the packing supplies you'll need by that time. In case you're not getting packing services, you can find excellent moving boxes Seattle has at its disposal. Having good-quality packing supplies is crucial to avoid any damage to your fragile belongings. You will also need some bubble wrap, packing paper, packing tape, and specially shaped boxes for mirrors or artwork if you have any.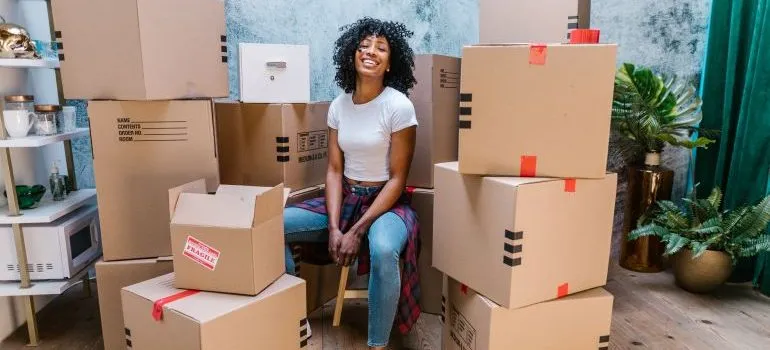 Aside from the packing process, you should also take into consideration when your lease expires if you're renting and if there are any repairs around the house that need to be done before you move out. Painting the place should also be one of your pre-moving tasks. Hiring residential movers Seattle has will leave you with more free time to handle these small repairs around the house or any other important moving tasks. Speaking of moving tasks, the best way to stay on top of everything and not forget anything important is to make a checklist. With a handy checklist, you'll be able to track whether or not you've done everything as the moving date approaches.
Declutter before the packers arrive
Getting rid of items you don't need before your movers arrive is something your wallet will thank you for. Moving services are not cheap by any means, and movers usually charge for their work by the hour or by the total weight of your belongings. Whatever the case, you will benefit from letting go of those dusty boxes with who-knows-what inside that you haven't opened in years. If you didn't need it by now, you'll probably never need it. So, donate, sell or throw away everything that can be a potential mess in your new home. You can even consider selling some household appliances or furniture. If it costs more to move it than to buy a new one –  it's not worth moving.
By doing this you will be able to save hundreds of dollars on moving services, which is very beneficial if you're on a tight budget. You will also prevent clutter from forming in your new home in Seattle right after you move. You can of course always rent a storage unit if you need additional space in your new house and you don't want to let go of some items with sentimental value.
Hire movers early to save some cash
Booking moving services is an underrated part of moving which can cause a lot of stress. Making sure you made the best choice is not at all easy, let alone simple. With the number of fraudulent movers out there, you need to take extra steps in making sure you've chosen a reputable and reliable moving company. One of the easiest ways of knowing a mover is dependable is if you get recommendations for them from a friend or family member. Having a person you trust recommend a moving company is a sure way of knowing your belongings will be safe.
Don't wait too long to start looking for movers either if you're moving to Seattle in 2022. Last-minute moving services can cost a pretty penny, and no one likes wasting their hard-earned money. Booking moving services up to 8 weeks before the move is the optimal time to get the best price. It will also give you the opportunity to explore several options, get estimates from several companies, and choose the one that best fits your moving needs. Opt for reliable Seattle senior movers if you're moving to The Emerald City after retirement. Don't waste your energy or nerves on relocating on your own, moving professionals will do all the hard work for you and by booking early, you'll get the best price possible!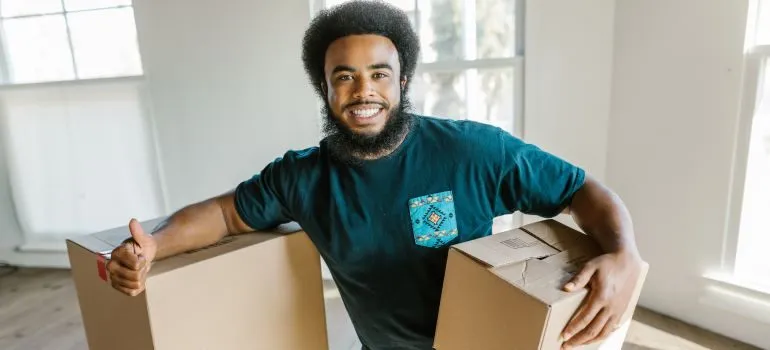 Verify the reliability of the moving company before signing the moving contract
Checking the moving company and making sure they're legit professionals is also important. With a few simple clicks, you will be able to check whether or not the company you want to hire is registered. If they are not, you should skip them. Every reputable moving company has its own DOT number, as well as a physical address listed on its official website. If the company you're considering lacks those, skip them. They are likely scammers.
Another way to check if a moving company is honest is to look for customer reviews. And you might as well skip the reviews on the company website. Instead, look for genuine reviews on an impartial website such as Angie's List, Google, or Yelp. Every reliable mover will have a mix of reviews both good and bad or an average of 3-4 stars. If a moving company has all 5-star reviews or all 1-star comments, skip them as well.
Enjoy a seamless and memorable relocation to Seattle
With a handy guide and all the reasons why Seattle is great, you are probably looking forward to your relocation. Starting a new, fun part of your life in The Emerald City will be a beautiful adventure. All you need is a team of moving experts to make the transition easier. Not stressing about your move is what will make it enjoyable and memorable. Moving to Seattle in 2022 equipped with all the information you need will be easy. As long as you've made sure you and your belongings are safe, there's nothing to do but enjoy the ride and explore everything Seattle has to offer.
Let our team put together a comprehensive moving plan for you. Complete our simple free quote form or contact us at 1-888-300-7222.