Benefits of hiring a moving manager in WA
Relocation is always a time-consuming process since it requires completing multiple tasks that most people are doing for the first time. While any move is challenging having professional assistance can make it significantly easier. A moving manager will help you relocate with ease, as they will help you overcome any issues that could come up during the process. There is no need to overwhelm yourself with planning a move, spending your days packing, or choosing from a sea of moving companies. The goal of quality move management is to do it for you. If you're interested in hiring a moving manager in WA, here are some benefits to help you decide if it is the right option for you.
A manager will outline the moving process
Every successful move starts out with a carefully curated plan. Sometimes, planning a relocation in Washington state can be complicated if you're not experienced and don't really know how it works. This is where a moving manager can come to your rescue. Experienced professionals will work with you to create an ideal timeline for your relocation. They will decide when is the best time to start packing, cancel old utilities, and schedule new ones.
Additionally, a WA move manager will streamline all the moving tasks on your behalf. From Hansen Bros. Moving & Storage experience, when professionals help you plan and organize your move it is going to significantly lower your stress level because you know everything will run smoothly.
Rely on their help with downsizing before the move
Before you move decluttering is usually a necessity. When it comes to downsizing, having someone who has experience can be of great help. First of all, most people own at least a few unnecessary belongings that would be useless in their new home. However, sometimes it can be difficult to decide what to keep and what to get rid of for multiple reasons.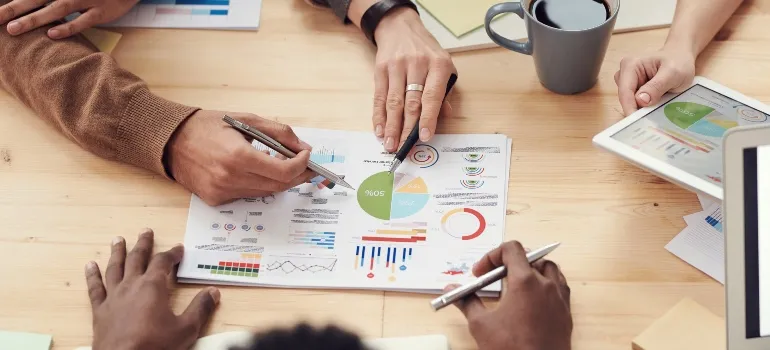 If you decide on hiring a moving manager in WA, they will offer assistance in making decisions based on experience and objectivity which can be extremely useful in these situations. Secondly, your moving manager can also advise you where to donate or how to dispose of items you're not going to relocate.
After you downsize, there are fewer items to pack, and fewer items to move, which will ultimately save you money. And not only that but selling belongings you no longer need could even make you extra cash. Your move manager can handle hiring additional moving services Seattle has to offer, such as storage if it is required after your declutter.
A moving manager will advise you on selling your unwanted goods
After you have downsized your home, it may be a good option to sell your unwanted items rather than throw them away. However, most people don't have any experience in selling their goods, or simply don't have the time because of a tight moving schedule. A moving manager knows the fastest ways to sell your goods so you can make money and finish everything in time. Some of the options for selling unwanted goods include:
A yard or garage sale.
An online website or an auction.
An app for selling second-hand items.
Don't fear packing when hiring a moving manager in WA
Packing is usually the part that takes most of your time when moving. It is difficult as much as it takes some practice to perfect. Especially if you're relocating bulkier or fragile items. According to heavy equipment movers, quality and careful packing is necessary for ensuring the safety of the machinery as well as other people during transport.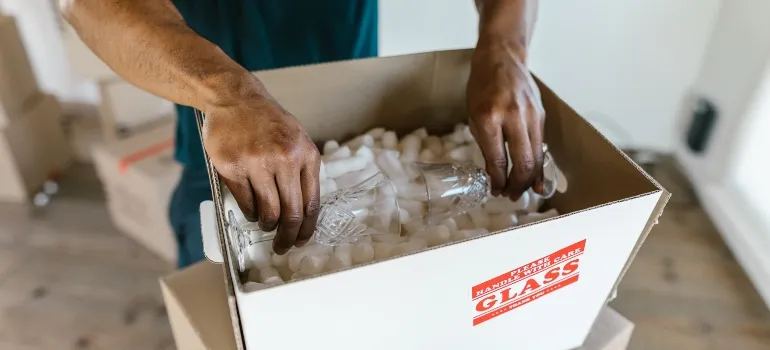 If you hire a moving manager they will help you pack effortlessly. They can plan when you should start packing in order to finish everything in time. Additionally, they can help you to learn how to pack fragile items, which supplies to obtain, etc. Ultimately, a moving manager can contact a moving company that can pack your items safely for you.
Convenient for both residential and commercial moves
One of the biggest benefits of hiring a moving manager in WA is the convenience that comes with it. A moving manager has connections that will make organizing your move a lot easier. They can find and contact the best moving company for your needs, and get free moving quotes. They will know good appraisers to help with inventory. Additionally, they can contact utility providers as well. If you're looking for a new home or an office space, moving managers know quality real estate agents that can help you.
The connections a moving manager has with reputable movers are especially useful for commercial moves. Relocating a business is extremely stressful and according to experienced office movers Seattle offers, hiring a moving manager is a good way of running your business smoothly during the process because someone will plan the move for you.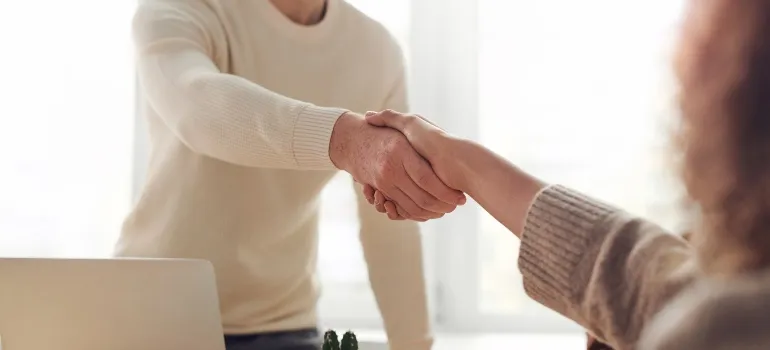 The moving manager will handle moving day arrangements
After the planning is over and the moving day arrives the stress levels rise. If you've hired a moving manager you have nothing to worry about. Not only has everything been planned perfectly, but they will also overlook the whole process on a moving day.
First of all, they will help you troubleshoot any potential issues and help resolve them. When you leave your home, they will overlook the movers who are loading your moving boxes. They are there to make sure that everything arrives on time, and is properly unloaded. You can just relax and enjoy the moving journey!
After the moving day
After you arrive at your new home, it is time to start unpacking piles of moving boxes and arranging your home. The manager can help you unpack, as well as find self storage Seattle solutions so everything fits perfectly into your new house. Besides all the benefits of hiring a moving manager in WA for planning your move, it is also convenient to have someone who will help you organize the installation of furniture in your home after you arrive.
Let our team put together a comprehensive moving plan for you. Complete our simple free quote form or contact us at 1-888-300-7222.