The benefits of living in Renton WA
If you are looking to make Renton your new home, you might be interested in what benefits can you reap from relocating there. Aside from a memorable natural setting, this place can offer a lot for a prospective homeowner. However, before you hire one of the movers Renton WA has to offer, you might want to further familiarize yourself with the area. In this article, we are going to go through several benefits of living in Renton WA, as well as providing you with several amazing places you can have fun in.
Top 8 benefits of living in Renton WA
To start things off, here's a small list of the top 8 benefits you can expect:
You get to enjoy amazing birdlife
Plenty of room at the waterfront
Extremely dog-friendly
You can enjoy an amazing cup of coffee
Great aquatic center
IKEA is close-by
You will be able to eat meat-like vegetables
Renton Civic Theatre
But this is not everything that Renton can offer, not by a longshot. These are simply our top picks. There is something for everyone in this suburb, after all. Furthermore, you will have easy access to big-city amenities, since Renton's location is around 10 miles south of Seattle. Speaking of the big city, it offers great opportunities to purchase everything for your relocation. You can get some of the most affordable moving boxes Seattle has, for example, if you but take some time to find them. The same goes for all the other packing and relocation supplies as well. But let's take a look at the advantages that are in store for you.
You get to enjoy amazing birdlife
To start things off, Renton's area is home to one of the country's widest range of bird species. You will be able to set your sights on amazing bird species, such as blue herons. The best places to pursue this activity are the Wetland and the Black River Riparian Forest. There, you can take things at your own pace. You can wait for the perfect shot (with your phone or camera) or simply enjoy the birds in their natural habitat.
Plenty of room at the waterfront
One of the main draws of Renton is that there are plenty of waterfront housing options. You may want to take some time scooping out the ideal location before you hire Washington movers, though. It might take some time as the area is gaining popularity. The community gathers together in the Gene Coulon Memorial Beach Park, which overlooks Lake Washington. There are numerous festivities that this place organizes, such as Clam Lights, kids fishing extravaganza, Kidd Valley Summer Concert Series, and many more.
One of the more important benefits of living in Renton WA – extremely dog-friendly
If you are relocating with a canine companion, you will be glad to know that this area really appreciates dogs. The community itself loves dogs and loves to see new additions to the mix. You can take your furry friend to the Cedar River Dog Park without any worries, as the park is divided into several distinct sections. You know that there was a lot of thought put into this since there is a separate area for shy dogs, as well as small dogs. Of course, larger and more gregarious dogs get their own space, too.
You can enjoy an amazing cup of coffee
A neighborhood is simply not "unique" without a dedicated place to have a cup of coffee. In Renton, the best place to have a cup is Liberty Cafe. It is a charming place, full of art, music, and poetry. The drinks are expertly crafted, which makes this place famous in Renton and beyond. Of particular importance is the owner's exquisite housemade chai. It is a great place to do just about anything, really. You can simply sit and read the news or you might compare a free moving estimate from moving companies. Regardless, Liberty Cafe is an awesome place to have within a community.
Great aquatic center
But if you are more of a thrill-seeker, you can enjoy the splashes at the Henry Moses Aquatic Center. There are a lot of attractions in there, such as a wave machine, lagoon, a lazy river, 26-feet high water slides, as well as two separate pools. The Center offers Renton families an easy way to cool off when the sun gets a little bit too much.
IKEA is close-by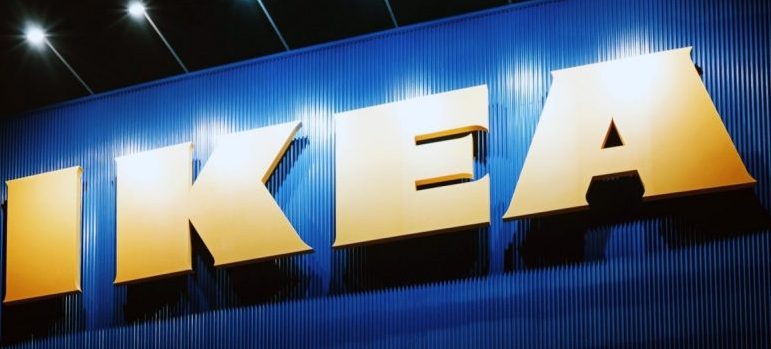 Most Americans need to drive for around three hours to get to an IKEA center. This is not the case for Rentonians. No matter where you live in the city, the IKEA center is just a short drive away. There will be no need to plan an elaborate weekend to purchase amazing furniture pieces. You can obtain all those storage accessories, patterned curtains, and great furniture without spending too much time on the drive.
Another one of the benefits of living in Renton WA – You will be able to eat meat-like vegetables
Renton has a unique establishment in its midst, called the Blossom. This is a vegetarian place that is run by Hue Phan, a Buddhist nun. What makes this place so special is the ability of the owner to create amazing, meat-like, dishes from various vegetables! The amazing fact is that all but the pickiest meat-eaters come here to enjoy these creations. Some of them can't even figure out that they are eating vegetables! You simply can't believe it until you try some of these dishes. And when you relocate to Renton, you will be able to sample them at your leisure!
Renton Civic Theatre
Lastly, the Renton Civic Theatre is a place that puts on dozens of productions. You can enjoy mainstream musical productions, as well as original, comedy, and dramatic ones. It is a place of culture, one that is well-liked by all the residents. Having such a place is definitely one of the major benefits of living in Renton WA, for the sole reason of combining history, art, and culture all in one! 
Let our team put together a comprehensive moving plan for you. Complete our simple free quote form or contact us at 1-888-300-7222.