Guide for moving from Seattle to Chicago
Moving from Seattle to Chicago constitutes a long distance relocation as the driving distance between the cities is around 30 hours. This means that you might want to hire professionals to help you transport your belongings over such a trek. You might want to take some time to find the best movers Seattle has to offer for your move. With their help, the whole endeavor will be much easier. However, the relocation process is but one part of your move. To get the best results, and to adapt quicker, you might want to know more about both places. And that is what this article is going to be all about. We will provide you with information that will make it easier for you to adapt to your new surroundings.
Moving from Seattle to Chicago 101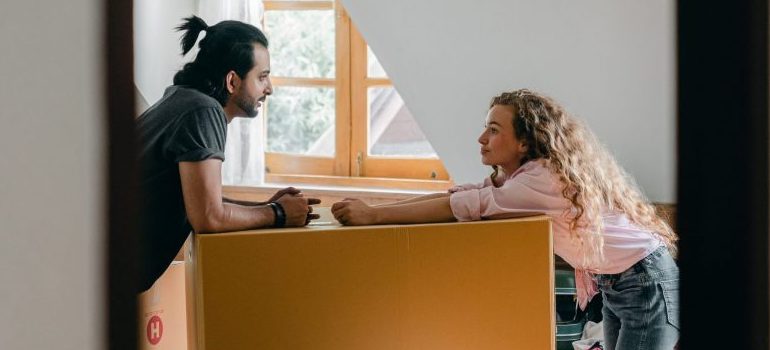 In essence, the whole process is deceptively "simple". The only two things you will need to do are:
Get to know both areas
Prepare for the relocation process
However, both of these can take a lot of your time and energy. But if you do go through them, possibly with the help of one of the top cross country movers Seattle has on offer, the whole ordeal will be a lot easier. You should visit Chicago before your relocation and see your new neighborhood in person. That will allow you to be at least familiar with your new surroundings. 
Learning more about Seattle
First up, even if you have been living in Seattle up until now, you might want to remind yourself about all the benefits that the city offers, benefits that might not be present at your new home. The fact of the matter is that you might take some things for granted. Thus, reading about the benefits and drawbacks of Seattle can only help. And while you're at it, you might as well look for great Seattle movers. They can also provide you with plenty of information. It is always better to know more, after all.
Pros and cons of living in Seattle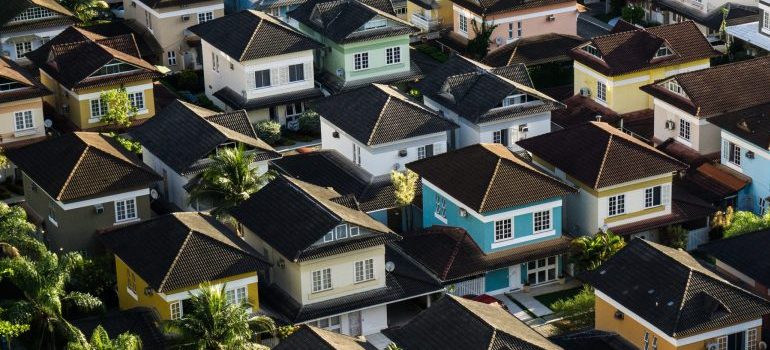 Job market and housing
Seattle is one of the fastest-growing cities in the country, with its own set of unique characteristics. The major advantage of living in Seattle is that it has a booming job market. The Emerald City is a powerhouse when it comes to the tech industry, an industry that is slowly shaping the future.
But the housing in Seattle simply costs too much. While there are affordable apartments to be found, they are few and far between. It stands to reason, as there is one unit of housing for approximately 3.3 new jobs. It is simply not sustainable and it is one of the bigger problems Seattle has. It's no wonder that many residents choose to go the route of Seattle storage to complement their smaller apartments. The housing situation all but forces them to.
Food and prices
You can find almost any food in Seattle. The city has some of the most diverse restaurants in the country, enabling you to sample the cuisine worldwide. The most famous types, however, are seafood and Asian-fusion cooking.
But the prices are kind of steep, as well. Overall, the cost of living in Seattle is on the extremely high side, meaning that most of the living costs are inflated. It stands to reason, given how popular the city is.
What can you expect when moving from Seattle to Chicago?
The City of Chicago often referred to as "the Windy City", got its name from the Algonquian word "Chigagou", which means onion field. The city served a major role in the development of the American culture, as well as political history and economics, ever since its founding. It is best known as the "Railroad Capital of the U.S." as there are more major railroads present than any other place in the country. But let's take a look at what makes Chicago great (and not so great).
Pros and cons of living in Chicago
Transportation and sports
To start things off, Chicago's public transport is simply amazing. We did not expect anything less from the railroad capital, after all. The city is home to the second-largest train system in the U.S. The trains and buses of the Chicago Transit Authority are the best and most cost-effective ways to get around.
Did you know that Chicago was named "the Best Sports City" in the entire U.S. three times now? One needs only mention Michael Jordan and the Chicago Bulls and it all comes into place. But NBA's powerhouse is not the only team that the fans are cheering on. The Chicago Bears have a strong following, and Chicago Rush has one as well (AFL). All in all, there are 15 major sports teams in the city.
Fun traditions, crime, living cost
The city has plenty of fun traditions you don't want to miss. For example, St. Patrick's Day in Chicago is an experience that is known across the world. It regularly draws more than 400,000 people each year! Then there are the dance festivals Chicago is famous for, as well as world-class blues festivals. There is always something going on in Chicago!
But, as you might expect, one of the biggest cons of living in Chicago is a somewhat high crime rate. It is no wonder, as everyone remembers the likes of Al Capone, Baby Face Nelson, and John Dillinger. These individuals made their mark on history, for better or worse. While the situation is not as bad as it used to be, and Chicago is a lot safer these days, it remains its primary problem.
Lastly, the main reason why you might want to relocate to Chicago is due to the living costs. While they are, overall, higher than the national average, they are nowhere near Seattle's. But the fact of the matter is that they are still high and you need to be ready for them.
Moving from Seattle to Chicago – the relocation process
When it comes to the relocation process, simply follow the bullets below:
Set a moving budget
Book a moving company in advance
Declutter
Create a moving checklist
Ask some friends for help
Obtain packing supplies
Organize your time
Pack everything
Don't forget to pack the essentials bag
While there is, of course, a lot more to do when moving from Seattle to Chicago, this list provides you with the essentials. You can always ask your moving company for further assistance, they will be glad to help you!
Let our team put together a comprehensive moving plan for you. Complete our simple free quote form or contact us at 1-888-300-7222.