Common mistakes when storing fragile items
Fragile items need to be dealt with care to ensure their safety. When planning a relocation or to store fragile items, care and precision have to be at their highest points. This is something that professional moving companies Seattle understand better than most. People face many issues and make many mistakes when storing fragile items. And from our experience, the best way to avoid such mistakes is to learn about them beforehand. And today, we are going to explore them in detail, to help you do just that.
Start by making a proper plan
The first mistake people make when storing fragile items is forgetting to make a plan. Despite this looking like a simple, straightforward task, the lack of planning could easily reflect on the safety of your items. Therefore, before you do anything else, sit down, and make a plan about how you will do it.
Will you store your items at your home or you will need to find appropriate self storage in Seattle? Will you pack your items on your own or you will opt for professional packing services? Are you going to transport your fragile items by yourself or do you plan to call a moving company to do it? As you can see, there are a lot of things that you need to think about before you start packing your items.
Do not forget to make a storage budget
Storing fragile items properly comes at a price. And many people make the mistake of going into this process without settling their finances first. So, once you've made your plan, think about your storage budget. If you are planning to rent storage units Lynnwood WA, call professional movers, and pack your items in proper packing materials – it is going to involve some costs. To avoid unpleasant surprises and breaking your bank account, do some research on prices and put everything down on paper. Once you finish that, you can move on with your plan.
Some people store junk along with their fragile valuables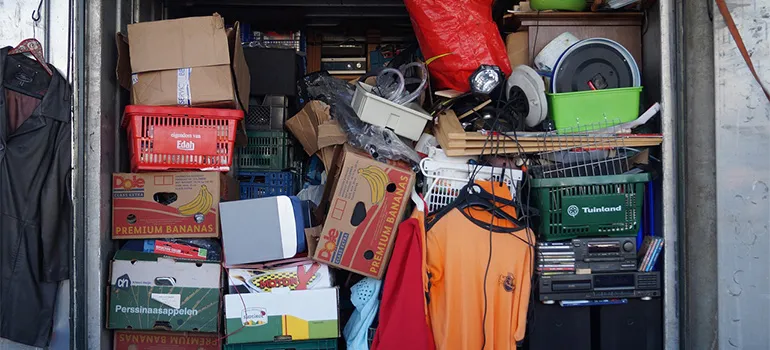 Once you have a plan and a budget prepared, you can start dealing with your items. Many people start packing and storing their items without knowing exactly what they are storing and whether they are storing junk as well. Therefore, the first and most important thing is to determine what items you are planning to store and if there are any items that you want to get rid of. Storing items that you actually do not need is a waste of money. Do not make that mistake. Before you do anything further, make sure to throw away the items that you don't need.
Make a list of fragile items that you are planning to store
After you get rid of the junk, make a list of items that you are actually going to store. This list will help you:
keep track of your items in the future;
get a price for the full service storage you need;
calculate the exact number of packing supplies that you will need.
People usually make the mistake of forgetting to make a list of items, so they end up with too many packing supplies on their hands – wasting money and having no clue about the things that they store away. Avoid this by making a simple inventory list.
Trusting every storage facility is among the most common mistakes when storing fragile items
People think that all storage facilities are the same and that all provide proper storage conditions. Unfortunately, that cannot be further from the truth. In reality, only a selected number of storage facilities and local moving companies offer conditions suitable for storing items long-term. And since people don't know that, they easily trust their items to a storage company that doesn't care about their possessions. Naturally, those situations usually end up in dispute.
To avoid problems and provide your items with suitable conditions, make sure that you are storing your items in a reputable storage facility that provides proper conditions, such as: 
well-maintained storage units;
temperature control;
professional security.
Only facilities that meet such standards are adequate for storing fragile items. Start by finding and securing spaces there.
Amateurs who move fragile items on their own usually end up damaging them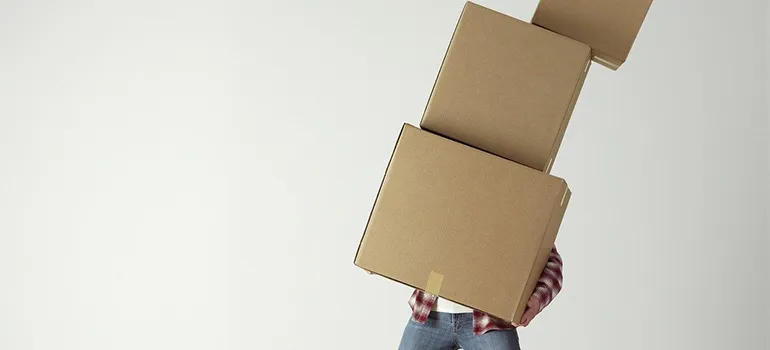 Some people think that it is easy to transport fragile items to their storage facility. In reality, transport is one of the most difficult parts of the process. That is why we urge you to consider hiring professional Eastside Seattle movers to handle your items. They are trained to handle such items and they do it on a daily basis. If you want the best for your items, you will leave tis to professionals.
If you do not know how to properly pack fragile items, don't do it
Packing fragile items with inappropriate packing materials and techniques is one of the biggest mistakes people make. It is also one of the biggest causes of broken items. You need to know how to pack your fragiles and you need to use suitable packing supplies to do it. If you don't, your items will end up paying the cost of it. If you never did this before, find a professional team of packers and movers, and let them pack your fragile items for you. That is the best way to secure your items.
Now you know how to avoid the most common mistakes when storing fragile items
Those are the most common mistakes when storing fragile items. Lack of proper planning, not calculating the expenses, using inappropriate storage, storing junk, moving fragile items without professional help, and using inadequate packing materials and techniques are all the things that could jeopardize your items' safety. Luckily, now that you know what those mistakes are, you'll be able to avoid them so your items will remain safe.
Let our team put together a comprehensive moving plan for you. Complete our simple free quote form or contact us at 1-888-300-7222.