Protecting wooden items during transport – how to do it
If you are planning to move, one of the obstacles that you will encounter is protecting wooden items during transport. For this, Hansen Bros. Moving & Storage will always suggest hiring professionals, which is the best and safest way to provide your items with proper protection. Especially because wooden items are usually large and heavy, therefore, very prone to damage. Moreover, unprofessional handling of such heavy items can easily lead to damage or injuries. Let us now see what your options are and how to do it with ease.
There are many reasons to let professionals transport your wooden furniture
Wooden items such as furniture, frames, shelves, sculptures, etc. can be difficult to handle. Such items are usually heavy and require a joint effort of two or more people to handle. Items like furniture can often be robust and complicated to maneuver through narrow doorways and corridors. And so, to avoid any damages to the property, the handler needs to be skilled and needs to know different techniques and tricks that most people are not aware of.
Although usually sturdy and difficult to break, items made out of wood are still prone to damage. Not only can they easily be scratched, but because of their size and weight, they will easily damage the surrounding property, and often even the person handling them.
Wooden belongings are often unique and have sentimental value. Additionally, they are not easy to fix after suffering damage. Finally, wood is a specific material. When treated properly, it can last for decades – even centuries. On the other hand, lack of maintenance can destroy it within years. Those are the most obvious reasons why protecting wooden items during transport is complicated and difficult and requires a professional hand. So, if you are preparing for such an undertaking, you should definitely consider hiring professional shipping companies Seattle to help you out.
Avoid any potential risks by opting for professional movers
Unfortunately, not every shipping company will ensure the proper conditions to protect your wooden items during transport. As you go through researching different freight companies Seattle, make sure that they have the skillset necessary to handle fragile and robust items. This is something that you can often see in companies that offer services such as piano, furniture, or pool table moving. Another thing to inquire about is the possibility of additional protection during transport.
Don't forget to check their online reviews. See what their previous customers say. And whether they had any problems that you would like to avoid. Once you find several companies that fit these criteria, contact them and get their moving estimates, compare their prices, and pick the one that suits your needs and budget.
Who will prepare your wooden items for transport?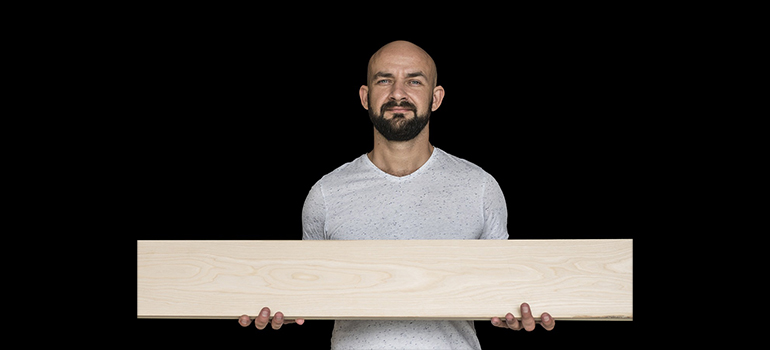 One thing that you need to think about when hiring Seattle movers is who's going to be responsible for the preparation process. Some companies offer packing and furniture disassembling and reassembling services that can do all the preparation work for you. This is a good option for several reasons:
The most obvious reason is that you will not have to deal with handling such large and heavy items on your own.
This way, you won't have to deal with acquiring packing materials.
Professionals will pack your items better than you could. That alone will offer more protection to your wooden items during transport.
Finally, if you hire professional packing services, they will be held responsible if any damage occurs.
Things to prepare when you want to protect wooden items during transport
You are not obligated to hire professionals. You can do all of this on your own. Of course, for this, you will need to know a little bit about handling such items, a few pairs of helping hands, proper tools, packing materials, and knowledge of how to apply them correctly. Here is what you will need to prepare if you are planning to transport wooden items on your own:
Cleaning products and tools
Tools for disassembling and reassembling all those robust pieces of furniture.
Packing materials. Bubble wraps, packing tapes, non-slip paper sheets, plastic straps, etc.
A moving dolly and a loading ramp would also be desirable to have.
Disassemble wooden items before packing them
The first thing that you need to do when preparing to disassemble your wooden items. Of course, every item is disassembled differently so you will need to do a little research on how to do it. There are times, especially with antiques, where it can be difficult or even impossible to dismantle an item using conventional methods. Therefore, you will either have to move them as they are, or you can find a professional carpenter that will be able to do it properly and without damaging the item itself.
Protecting wooden items during transport without cleaning them first would be a huge mistake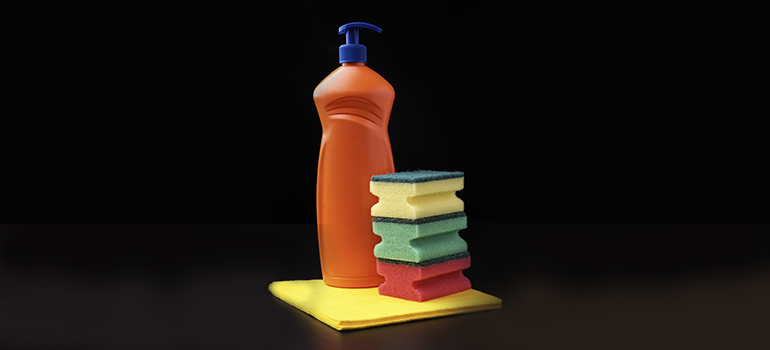 Once the items have been dismantled, you should clean them. This way you will be able to get into those hard-to-reach parts more easily thus clean the items better. There are many wood care products – make sure that you get those before you begin. Also, if you notice that your item is starting to deteriorate, make sure to deal with it before packing and moving it. That way, you will avoid making the situation worse or even destroying the item beyond repair. Finally, once everything is taken apart, take every piece and pack it in bubble wrap or similar wrapping material that will provide proper protection during transport.
How to load wooden items into a moving truck
If the wooden item that you are trying to transport is heavy and bulky use the moving dolly to maneuver it to the truck. Lay the non-slip paper on the floor of the trailer, and use the loading ramp to easily get your items into the truck. Finally, use the plastic straps to secure your items and you will be ready to go.
Handling wooden items is not easy
As you can see, protecting wooden items during transport is not an easy job. Therefore, it is much better to find and hire professionals that will do it for you. If not, you will have to invest a lot of effort. Still, if you follow our guide, you will surely manage it.
Let our team put together a comprehensive moving plan for you. Complete our simple free quote form or contact us at 1-888-300-7222.