Guide to moving from Marysville to Seattle
So you are moving from Marysville to Seattle and you are wondering how to organize it all? Well if you are moving for the first time it can be difficult to know what to do and when. That is why best movers Seattle has decided to prepare this small guide to help you move as smoothly as possible. Follow our guide to ensure a safe relocation for you and your belongings.
Decide how you plan to move
The first and most important thing is to decide how to move. There are few options available and before you proceed you need to make a decision. Will you hire moving companies Marysville WA to do everything for you? Or you will try to do everything by yourself? Of course, you can do some of the work on your own and hire movers to do the rest. And every option has its pros and cons. Hiring movers to do everything is costly but it is the easiest way to move and your items will enjoy complete protection.
If you are moving on your own, you could save some money (if everything goes well), but you need to invest a superhuman effort. Plus since you are an amateur, your items will be at a greater risk of damage. Maybe deciding to do some things on your own and to let movers do the rest is the option that has the most benefits. But only if you combine things the right way.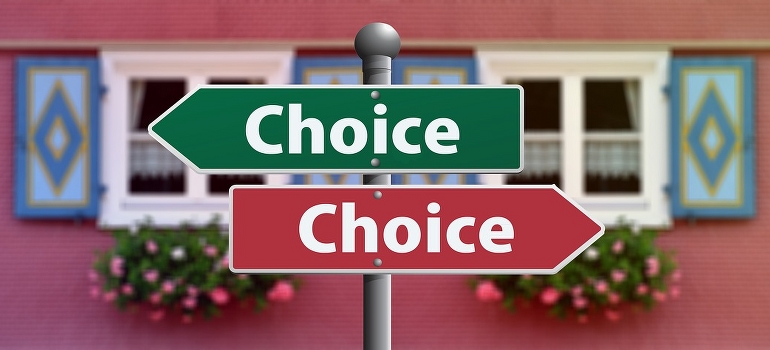 Plan your relocation if you want to move properly
Everyone knows that moving is a complicated process with many obstacles. And the only way to overcome those obstacles is to have a moving plan prepared. If you are new to moving and you do not know what to do and when do some research. The internet is packed with relocations guides and tips on how to organize a move. Find examples similar to yours and learn. That is the best way to learn how to plan a move. And by reading this article you are making a good start. You should know what to do with your items, how to hire a moving company when to rent self storage Seattle, how to pack, and similar. The important thing is that you have a schedule and that you stick to it.
Make sure that you do your calculations before you call movers
Once you have your plan ready you need to start calculating. As you probably already know, moving can be quite an expensive treat. So if you do not want to be left with empty pockets after the move you will have to plan your budget.  Take a look at your account balance and figure out how much can you spend on your move. After you get moving estimates you will be able to close your calculations and have everything in black and white. That is the best way to control your spending and prevent yourself from spending too much.
Handle your moving inventory – get rid of the junk
The next thing that you need to do when moving from Marysville to Seattle is handling your moving inventory. You do not plan to carry all your stuff with you, do you? Do you know that your moving price will be calculated according to the weight of your moving inventory? Do you still think that moving all that junk that you never use is a good idea? Is it time to replace that old wardrobe? Maybe it is cheaper to buy a new one than to pay professional movers Seattle to transport it. After all, moving will be much easier if you get rid of the junk. So make sure that you do it before you start searching for movers.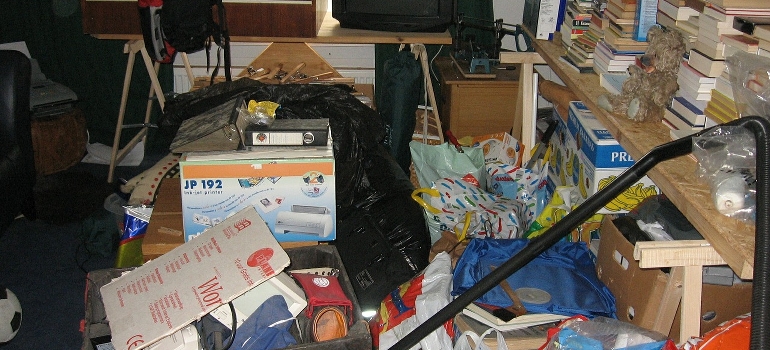 Sell your items and help your moving budget
Another great thing with decluttering is that you can sell your items and earn some money that will help your moving budget additionally and allow you to pay for a full moving service perhaps. If you have many items to sell you can organize a garage sale. Just be aware that it takes a lot of time to organize a garage sale properly but if you manage it, you can expect a good profit. You can also sell your items online. But this may take some time. Also, you can donate your items. Charity organizations will come to your home so you can get rid of the stuff quickly and easily.
Make a list of items that you are planning to move to Seattle
Once you have everything set it is time to make your moving inventory list. Even though this list might seem like an unnecessary bother, it is a very useful piece of paper that will allow you to get an accurate estimate from your movers and you can use it to check your items once they arrive at your destination. You can write on a simple piece of paper or you can go online and download a moving inventory app that will make things a little bit more convenient.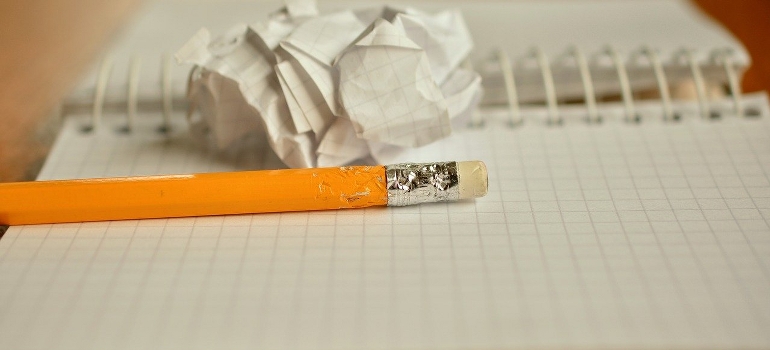 Make sure that you find reliable and trustworthy movers
Finally, it is time to hire movers. Moving from Marysville to Seattle is not going to be possible if you do not have proper help by your side. Of course, it is important to find a moving company that is reliable and trustworthy. That is the only way to ensure a safe and stress-free move.
Find good movers and prepare
As you can see moving from Marysville to Seattle is not a complicated task if you plan everything and find reliable movers. If you do everything according to our plan, a smooth and stress-free relocation is just around the corner.
Let our team put together a comprehensive moving plan for you. Complete our simple free quote form or contact us at 1-888-300-7222.