Common shipping obstacles and avoiding them
The shipping business is one of the most lucrative ones in today's world, as well as being quite "easy" to get into. However, there are many common shipping obstacles between you and a profitable shipping operation in Seattle. While you can circumvent most of them by using one of the top shipping companies Seattle has to offer, the more knowledge you have, the more profits you will be able to rake in. That is why we are going to point out some of the most common obstacles and tell you how to deal with them.
7 most common shipping obstacles and how to avoid them
Having a "perfect" shipping business is simply not possible. Every operation is going to encounter some issues, that's the truth of it. Here are the main obstacles that might stand in your way:
Damaged items
High shipping costs
International shipping
Route disruptions
Lost shipments
Shipping hazardous items
Repairing/replacing damaged goods
Dealing with some of these obstacles can be quite easy, however. All you need to do is make a good choice between international commercial shipping companies and you will nullify the international shipping issues, for example. Of course, there's more to it than that, but having a good shipping partner is usually the #1 concern. Let's take a more in-depth look at some of these obstacles and how you might be able to circumvent them.
Damaged items
As far as obstacles go, damaged items are just about the most common ones. Your shipment gets handled multiple times during transport, being loaded onto trucks, ships, and planes. This means that it is influenced by turbulence, bumpy roads, rough seas, and the like. To a new shipper, damaged items are going to be a nightmare, as it may seriously cut into profits.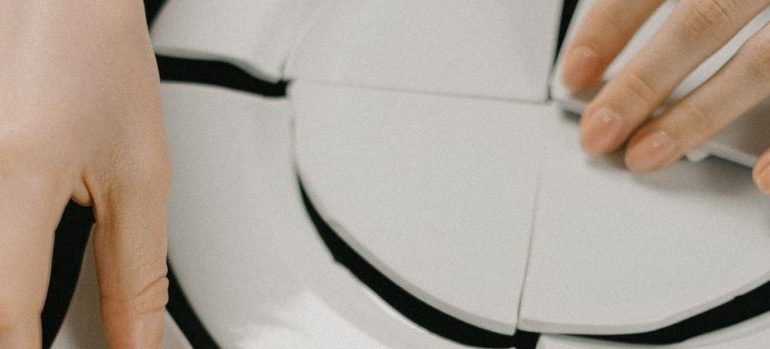 The answer to this particular obstacle lies in careful packaging. What you need is a packaging/crating process that is personalized for your particular brand of products. You can get in touch with Hansen Bros. Moving & Storage Seattle and we will be happy to help you out. We can provide you with any packing materials you may require, as well as help you create a packaging process that ensures the maximum safety of your items.
One of the most common shipping obstacles – High shipping costs
For most people that are just getting into the shipping business, the associated costs might be too high for their budget. This is a very common obstacle and is not one that is easy to go around. After all, with so many businesses relying on shipping, the companies that are actually in charge of transportation are free to form their prices competitively.
What you can do to try and minimize the shipping costs is to arrange the shipments as soon as possible. The more advance notice you provide, the greater the chances of getting better deals. With shipping, dates and times mean quite a lot, where the price is concerned. If you wait until the last moment to send your shipment, you might encounter extremely high fees.
International shipping
When it comes to international shipping, the biggest obstacle is a lack of knowledge. The process of moving your office from Seattle to New York City is comparatively simple, as all that is needed is for the equipment to be loaded onto the truck. When you are shipping items overseas, you will need to deal with customs requirements, various forms, transfers, and the like.
There are two ways that you can solve this problem. First, you may acquire the necessary knowledge on your own. Second, you can opt to work with an experienced crating and shipping company. Working with a shipper that has a lot of experience in international shipping will enable you to accurately fill in the paperwork, track your shipment at all times, and much more.
Route disruptions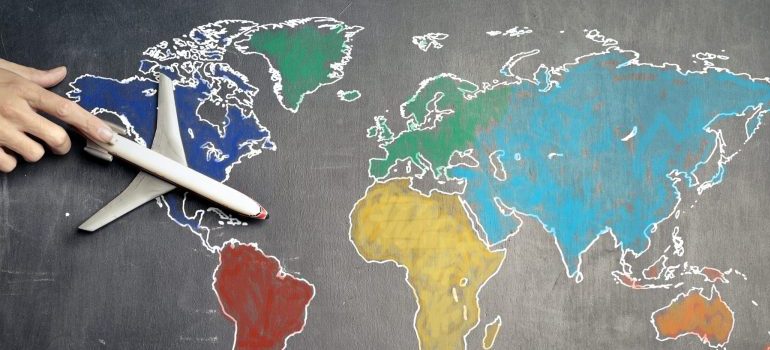 Here's an obstacle that simply can't be prevented, but it can be mitigated. You can't force the pandemic to go away, nor can you stop a hurricane in its tracks. What you can do, however, is work with a shipping company that has a "Plan B" in place when these disruptions occur. These companies have a network that enables them to modify the shipment path and minimize the disruption when it occurs.
Lost shipments
This is one of the common shipping obstacles that usually occurs if you are having your items shipped by a "bargain" shipping company. Once your shipment enters the "stream", it is possible that it simply vanishes, with no one readily to blame. Needless to say, this is a complete loss, as you might not be able to get a reimbursement when you actually need it. If you ever get it at all.
The answer to this is, again, working with a premium shipping company. While the price might be higher, the security is higher as well. Well-known, experienced shippers will usually provide you with a full reimbursement, no-questions-asked, if your items get lost in the process. This is why the items usually do not disappear if a quality shipper is handling them.
Shipping hazardous items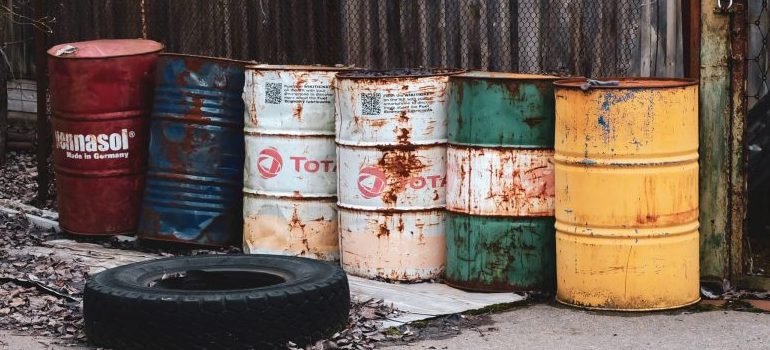 This is an important obstacle if you are shipping anything that is labeled az hazardous. There are strict rules and regulations concerning hazardous items, and they may vary from state to state and country to country. The paperwork here is of crucial importance. And, if you've just started, chances are that you are going to need to learn how to file it the hard way.
As you've might have guessed, the ideal solution is to hire a shipper that is experienced in handling hazardous items. They will help you file the paperwork, help you with the packaging and handling requirements, etc.
Repairing/replacing damaged goods
The last one of our top 7 common shipping obstacles is dealing with replacing or repairing the goods that get damaged in transport. The fact of the matter is that, despite all the precautions, items do get damaged from time to time. The way that you can deal with this issue is through cargo valuation coverage. You are looking for a company that has low claims ratio, as that will make the cost of the coverage cheaper.
Let our team put together a comprehensive moving plan for you. Complete our simple free quote form or contact us at 1-888-300-7222.